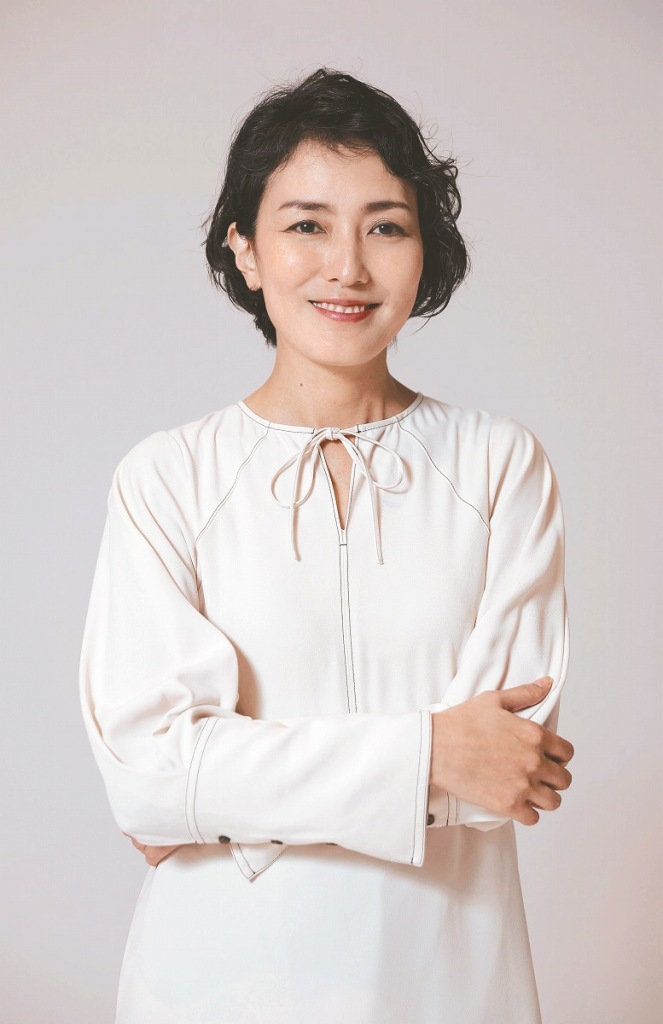 12:15 JST, October 13, 2023
"Why did my beloved daughter have to die? Who drove her to her death?" An ordinary housewife, who suddenly lost her happy family life, is driven to seek revenge.
Yuka Itaya plays the protagonist in the serial drama "Black Familia: Shindo-ke no Fukushu" ("Black Familia — the Shindos' Revenge —") being broadcast on the Nippon TV network on Thursdays at 11:59 p.m.
"I was surprised to be given a chance to play the lead role in a drama at my age," Itaya, 48, said in an interview ahead of the start of the drama's broadcast on Oct. 5. "I thought, 'Oh, no! What should I really do?' But I will just do my utmost."
The interview started much later than the scheduled time due to an equipment-related problem at the venue. The strained atmosphere was instantly softened by Itaya's unaffected way of talking and smiling.
In the drama, the younger daughter of the Shindo family dies suspiciously after attending a party held at the home of the Saotome family, a successful business dynasty. After her death, groundless slander is posted about her on the internet.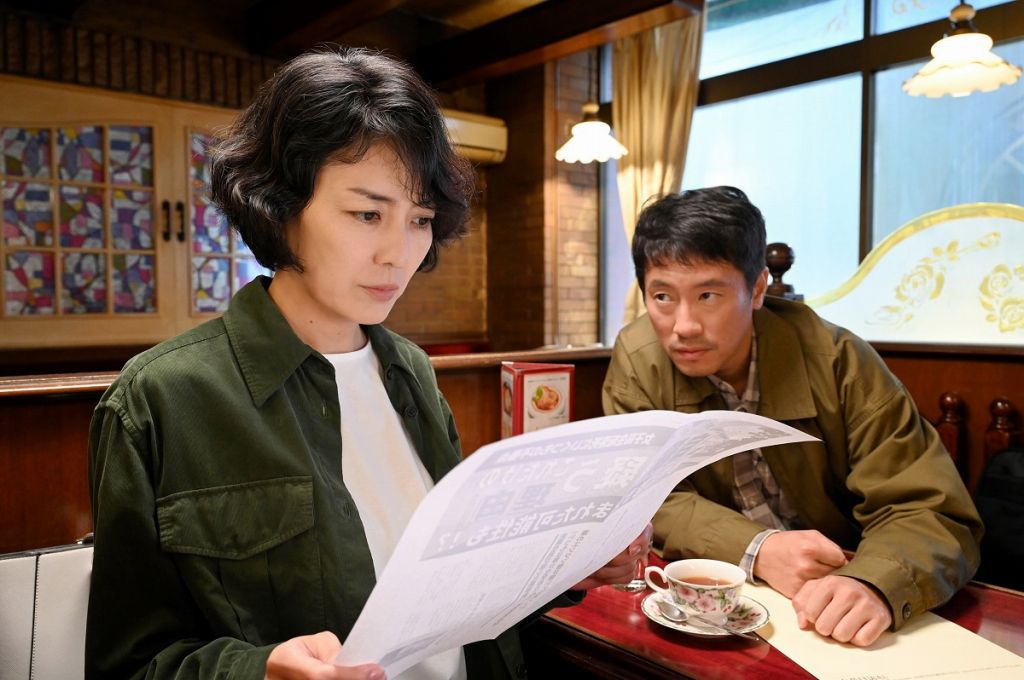 Her mother, Kazuha Shindo (Itaya), vows to retaliate in league with her husband, younger brother and elder daughter. They formulate a grand plan to infiltrate themselves into the wealthy but dirty Saotome family by hiding their identities and impersonating other people.
At first, the plot may seem like that of the South Korean film "Parasite." However, unlike the film, the drama initially focuses on uncovering the mystery of her daughter's death, with little indication of what lies ahead.
Itaya says that she does not dislike stories of taking revenge. She said with a smile, "I even think situations should be more entangled and destructive."
Yet, playing her role in the drama is "tough as it is hard to raise feelings of resentment, and it's fairly painful. I hope I can share the painful experience with people acting as my family in the drama. It is encouraging to know that I'm not alone."
Born on June 22, 1975, Itaya is from Fukuoka Prefecture. She made her acting debut in 1999 and gained attention for her role in the Fuji Television network serial drama "Perfect Love!" Her recent works include the Nippon TV network series "Kateikyoshi no Torako" ("Home Tutor"), the Netflix series "Rikon Shiyoyo" ("Let's Get Divorced") and the film "Yoake made Basutei de" (At the bus stop until dawn").
Itaya has marvelously portrayed various characters with a human touch, such as a cheerful mother, a highly competent lawyer and a woman who becomes homeless. She credits her performances in large part to her experience as a newscaster for a Nippon TV news program in which she did a lot of interviews and reporting.
"It is a treasure for me to have been able to hear real feelings directly from so many people," Itaya said. "I'm always making the effort to express what I obtained from the work somewhere in each role I play."
During the interview, she said that she did not know the drama's ending. "I hope it will not end with people having only feelings of resentment," she said. "I really hope there will be some light beyond taking revenge, such as cherishing family unity or deciding to overcome and live beyond that."
Questions to Yuka Itaya
Q: Are there any Itaya family rules?
A: It is "don't let bad feelings drag you down." For example, if I have a quarrel with my younger son in the morning then he goes to school and I come home so late from work that I can't talk to him, I feel very bad. I try to make up with him on the day.
Q: What is your fashion staple for this autumn?
A: Maybe long boots. Fashion items that were popular in early 2000s are becoming popular again now. People wore long boots with a short skirt at that time. I think long boots will come back again in 2020s.
Add TheJapanNews to your Google News feed.