Thai Drama '2gether' Underpins Wave of Enthusiasm in Japan for Kingdom's Entertainment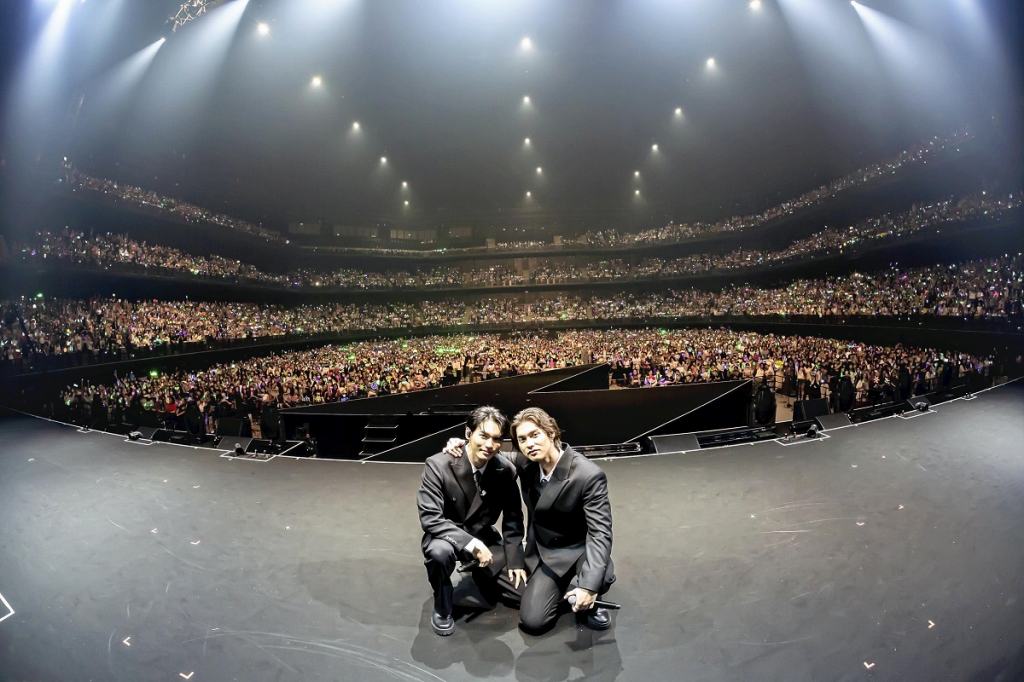 12:00 JST, September 29, 2023
People are increasingly falling under the spell of TV dramas from Thailand, as exemplified by the genre's huge spike in popularity during the COVID-19 pandemic.
"I initially became a fan because the two main actors were so cool; now I'm completely hooked on Thailand," said 54-year-old Tokyo resident Yuko Osaka, while holding a paper fan depicting two Thai actors.
Osaka picked up on the "2gether" drama series online in spring 2020, when Japan — like the rest of the world — was dealing with the COVID-19 pandemic. The drama, which depicts a romance between two male university students, became a worldwide hit.
Bright Vachirawit Chivaaree and Win Metawin Opas-iamkajorn, who played the two protagonists, collectively boast over 10 million followers on Instagram.
When the pair held a concert series in Japan in June, about 20,000 people attended over two days.
Osaka has founded an unofficial fan club for the actors, called "BrightWin Moms Japan." Taking a cue from the actors' enthusiasm for charity, six members of the club have been making donations and attending beach cleanup activities.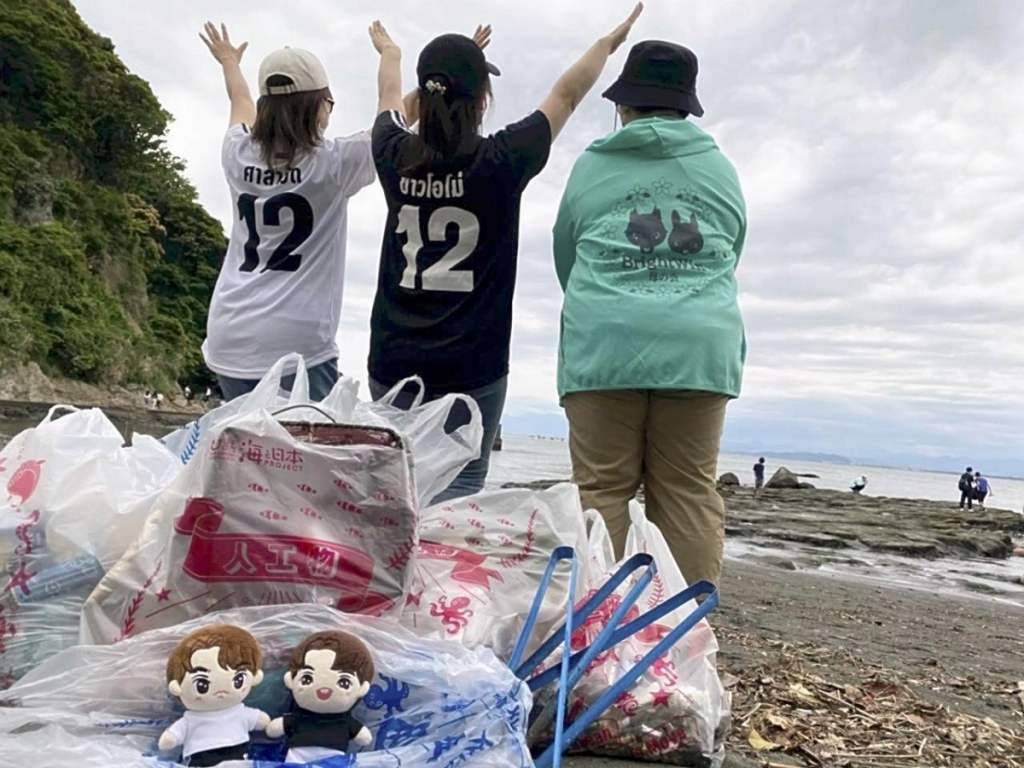 "In Thailand, people care for their families and relatives, and they also attach importance to the act of giving and notching up merits [part of Buddhist culture]," Osaka said. "We're influenced by that."
A 52-year-old Tokyo company employee who follows South Korean stars said she became hooked on Thai dramas, too, thanks to "2gether."
Watching her favorite actor share aspects of daily life on social media, which her previous "faves" didn't do, is "extremely enjoyable," the woman said.
"It's a bit tacky but cute," she said of the drama, explaining that it had a nostalgic feel that invoked bygone Japanese TV shows.
Some fans have even been inspired to study the Thai language. Ai Taguchi, a 43-year-old company employee in Tokyo, who has been learning Thai for about three years, said, "I want to understand the language spoken by my favorite actors."
In response to the uptick in the popularity of Thai TV, TELASA — a subscription-based online entertainment streaming service — has been boosting its distribution of Thai-made shows since fiscal 2021, and now offers more than 50 titles.
There is now even a digital content called "Boys Meeting from Thailand" that includes a game.
"Thai-language hashtags, once relatively uncommon on social media, spread widely in 2020," said an official of Pia Corp., which deals with ticketing and other businesses. "The messages disseminated rapidly, reflecting an upsurge of excitement for the first time in a long time."
Around that time, many fans of "2gether" posted their thoughts on the show on social media. The topic even topped the trending chart on Twitter (now X), further boosting viewership.
"Thai dramas make people happy," said Thai native Rujirat Ishikawa, an assistant professor at Aoyama Gakuin University, who is an expert on popular culture.
Compared to Japanese dramas, Thai dramas' plots and expressions of love are easy to understand and usually feature a happy ending — elements that helped capture viewers' hearts amid the anxieties caused by the pandemic.
An official in charge of cultural affairs at the Thai Embassy in Tokyo said Thailand was planning to increase overseas dissemination of domestically produced movies, dramas and music. The official expressed hope that international audiences will enjoy a new Thai culture born from Thai people's creativity and ability to think outside the box.
This writer, too, is a "2gether" fan. The music played during the shows invokes a nostalgic feel, while the soft tones of the Thai language ring pleasantly in the ears, serving to draw attention to Thai music, dubbed, "T-Pop."
Add TheJapanNews to your Google News feed.