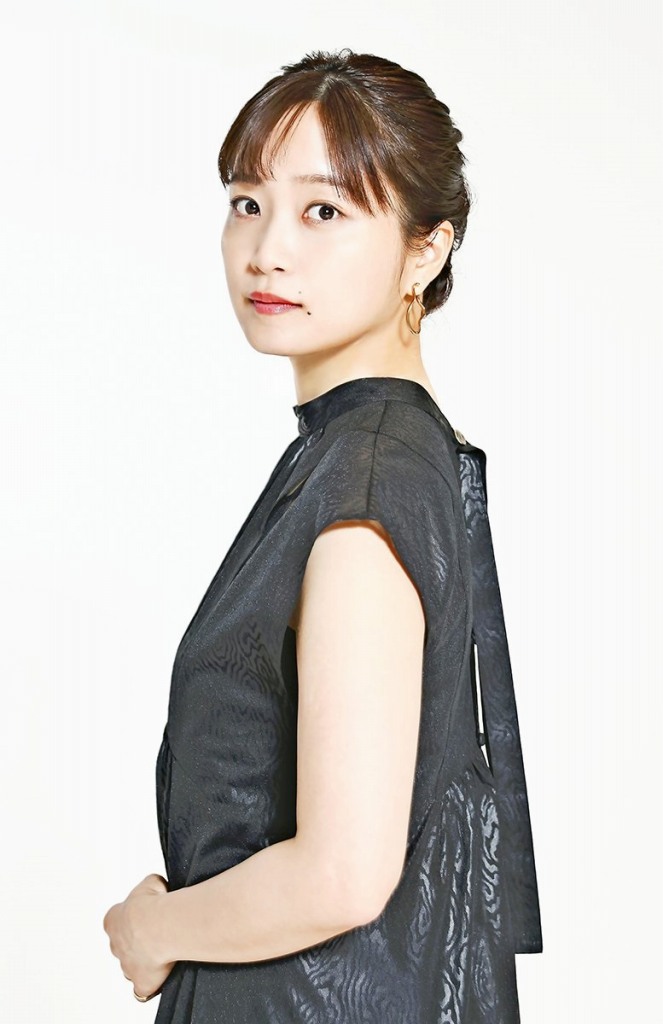 12:00 JST, August 11, 2023
What does happiness mean to each person? This, says lead actress Mai Fukagawa, is the main theme of the ongoing Nippon TV network show "Kanojotachi no Hanzai" ("The Crimes of Those Women").
Fukagawa plays Mayumi, a 32-year-old employee of a major apparel company in this suspense drama, which is based on Dai Yokozeki's novel of the same name. Airing on Thursdays from 11:59 p.m., it depicts the secrets and lies hidden in women's daily lives.
Mayumi is beautiful and good at her job but feels anxious as the women around her get married one after another. She get reacquainted with Tomoaki, played by Katsuya Maiguma, who was ahead of her at their university and is now an elite doctor, a connection that brings her into proximity with a crime.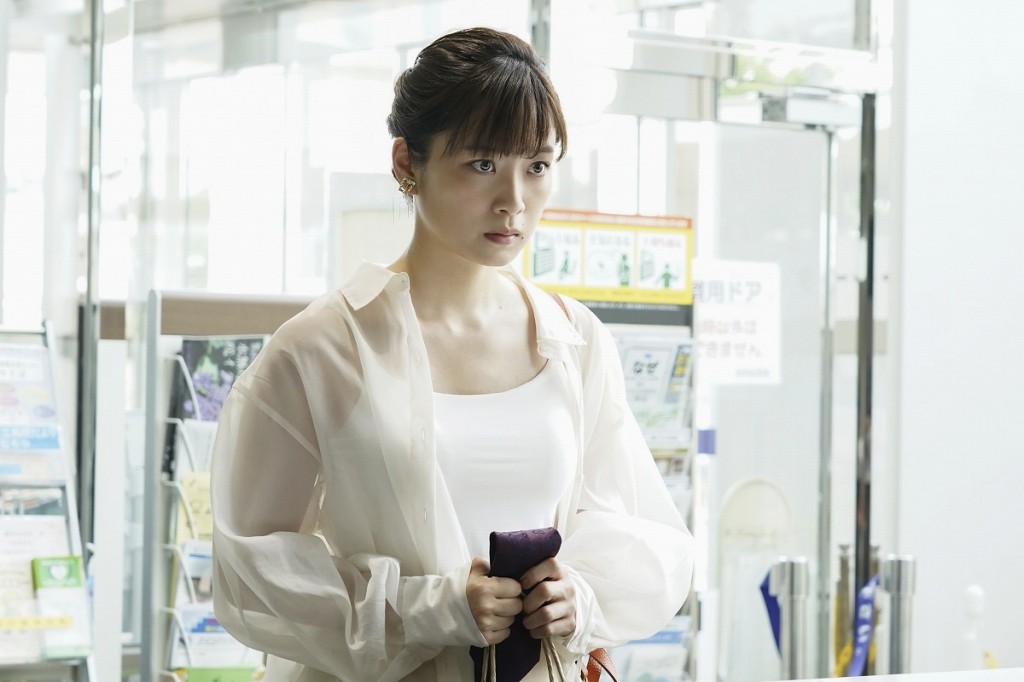 The story unfolds with unpredictable twists and turns involving Tomoaki's wife, played by Atsuko Maeda, who leads a suppressed life, and a detective played by Anna Ishii, who investigates the wife's disappearance.
Mayumi wanted to live a normal life and seek happiness like everyone else, but her world is turned upside down by a few coincidences and seemingly trivial thoughts.
Fukagawa thinks obsession is Mayumi's driving force.
"This series sensitively depicts personal interactions and stays close to women's hearts," said Fukagawa. "I hope people can relate to Mayumi's pride and fragility as a human being."
In the novel, Tomoaki is connected to all three women and symbolizes men's selfishness and cowardice. Men may be horrified to see what happens when he makes an enemy of women.
Fukagawa said with a mischievous smile, "The drama can also help [viewers] understand women's feelings, so hopefully men like Tomoaki can watch it and learn lessons."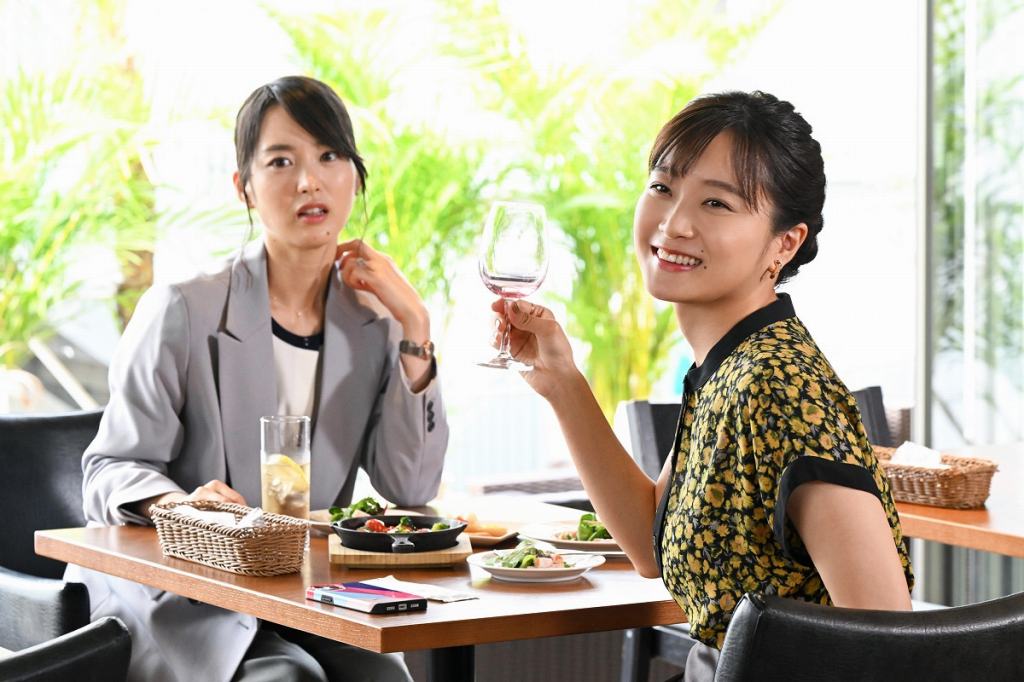 Fukagawa was born on March 29, 1991, in Shizuoka Prefecture, and became an actress after belonging to the pop idol group Nogizaka46.
Her costars Maeda and Ishii were also in similar girl groups and went through tough competitions and tight schedules, so they immediately hit it off. They all agree that coming from idol groups made them mentally strong, and together they create a thrilling world that makes viewers wonder what is the truth and what is a lie.
"The members [of pop groups] are like irreplaceable family or friends, but inevitably there's competition and comparison," Fukagawa said. "Once I got over that, I got used to the schedule and learned how to pick myself up when I was mentally down."
Fukagawa has also starred in the 2021 film "Omoide Shashin" (Photograph of memories) and recently appeared in TV dramas including "Sawako" and "Tokuso 9."
Asked for her views on marriage, she said, "My mother told me, 'Marriage is just a beginning.' I'd like to marry someone whom I respect and who respects me."
Add TheJapanNews to your Google News feed.