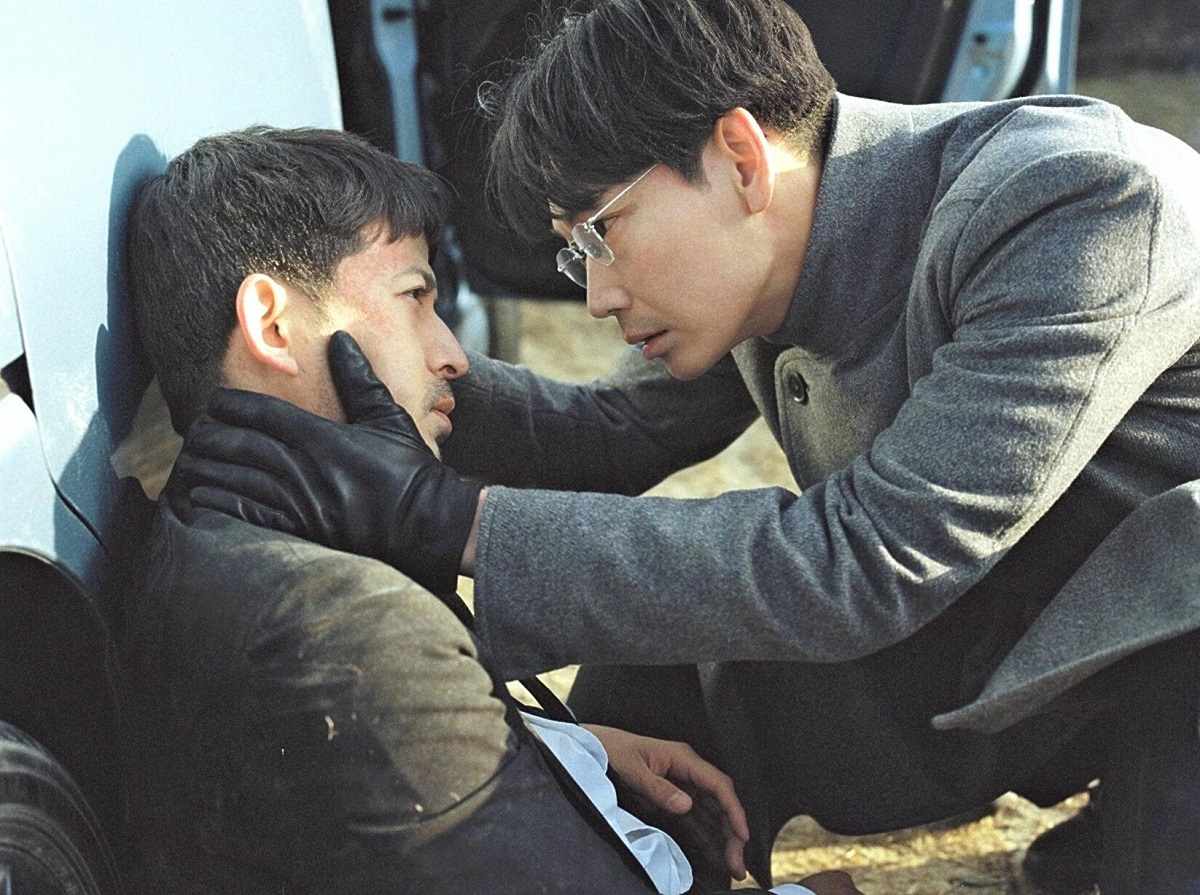 12:15 JST, June 16, 2023
Having starred in many blockbusters, actor Junichi Okada is now one of the faces of the Japanese film industry.
The movie "Saigo made Iku" ("Hard Days") which is expected to become recognized as his new masterpiece, was released on May 19. The filmmaking was so intense that even the battle-hardened star described it as "crazy and energetic."
Born on Nov. 18, 1980, Okada grew up in Osaka Prefecture. He began his career as a member of the boy band V6 in 1995, while also shaping his career as an actor. He played the protagonist of the NHK yearlong period drama "Gunshi Kanbe" (Strategist Kanbe) in 2014 and was cast in many representative works including "Eien no 0" ("The Eternal Zero"), "Chiri Tsubaki" ("Samurai's Promise") and the series "The Fable."
In his latest film, Okada portrays Yuji Kudo, a detective at a local police station.
One night at the close of the year, Kudo fatally runs down a young man on his way to visit his critically ill mother. Kudo hides the man's body in his car's trunk and tries to cover up what he has done, but later receives a threatening message on his phone reading, "I know what you've done." The sender is Takayuki Yazaki (played by Go Ayano), an elite inspector at the prefectural police. Yazaki relentlessly pursues Kudo in a dramatic and suspenseful plot.
The movie is based on the 2014 South Korean film "Ggeutggaji ganda" ("A Hard Day").
"The remake has a strong made-in-Japan feel in the sense that this is what would happen if the story was set in Japan," Okada said.
The movie is nonstop suspense and humor. The storyline is entertaining enough to be remade all over the world.
"The movie shows that laughter and madness can go hand in hand," Okada said. "It's imprudent but funny."
A lovable loser
Okada has played a number of legendary figures, including a general strategist in turbulent wartime and a businessman who lived in the tumultuous times from the Meiji era to the postwar period.
"I've been offered more and more heavy roles that carry social responsibility, but I grew up playing comedies when I was younger," said the 42-year-old actor, who is in the prime of his career. "[This time,] I enjoyed playing a role like the ones I used to play."
Kudo is a bit of a pathetic man. He has dropped out of the race for promotion, struggles with his estranged wife and is on the precipice of a series of mishaps.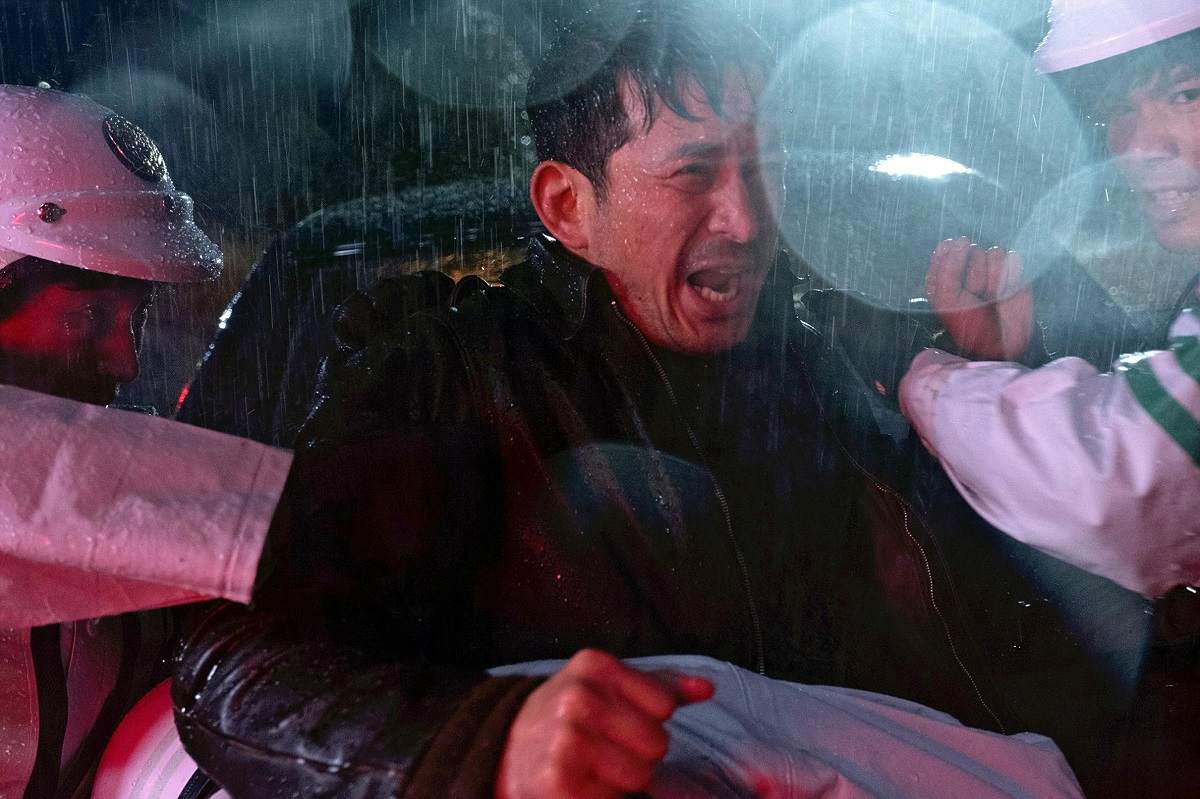 "I can totally relate to having weaknesses like this," Okada said. "He is a man who is confronted with a lot of choices."
Director Michihito Fujii gave Okada a three-page character sheet about Kudo's history and told him, "I want Kudo to be a lovable character."
"He's a loser but not a born loser. He must've been ambitious at first, but gave up on rising to greatness after a lot happened," Okada said. "The sheet described Kudo's history of setbacks that got worse and worse. It is rare to receive such sheets, and perhaps it is unique to Director Fujii."
Influential on audience
The "Hard Days" set was high energy as the cast and crew were mostly younger than Okada: Fujii, who has produced several high-profile films — including "Shinbun Kisha" ("The Journalist") and "Yomei 10-nen" ("The Last 10 Years") — is 36 years old, and Ayano is 41.
"The world of visuals has become so convenient that it is easy to fake things with dubbed recordings and computer graphics," Okada said. "Acting itself is a job in which you 'lie,' but we try to make a film as lie-free as possible.
"By enjoying the tough environment in filmmaking, we can create a work that will influence the lives of the people who see it. That's pretty crazy."
While on location, Okada said he took a wait-and-see attitude, not out of kindness or consideration but out of faith in his colleagues.
"The team made me feel that we could create something great without me telling them what to do," Okada said.
"Hard Days" is full of action scenes — which are synonymous with Okada's name — ranging from hand-to-hand combat to car chases. He helped give instruction in the fight choreography.
"I create the rhythm and tempo of stage combat not verbally but through action," said Okada, who has become passionate about this subject. "Since I was in my 20s, I've been practicing authentic combat sports and martial arts that I thought would be useful for action scenes, because I believe that actions that don't need language can entertain around the world.
"I feel blessed when people require such skills from me or being willing to work with me."
Add TheJapanNews to your Google News feed.