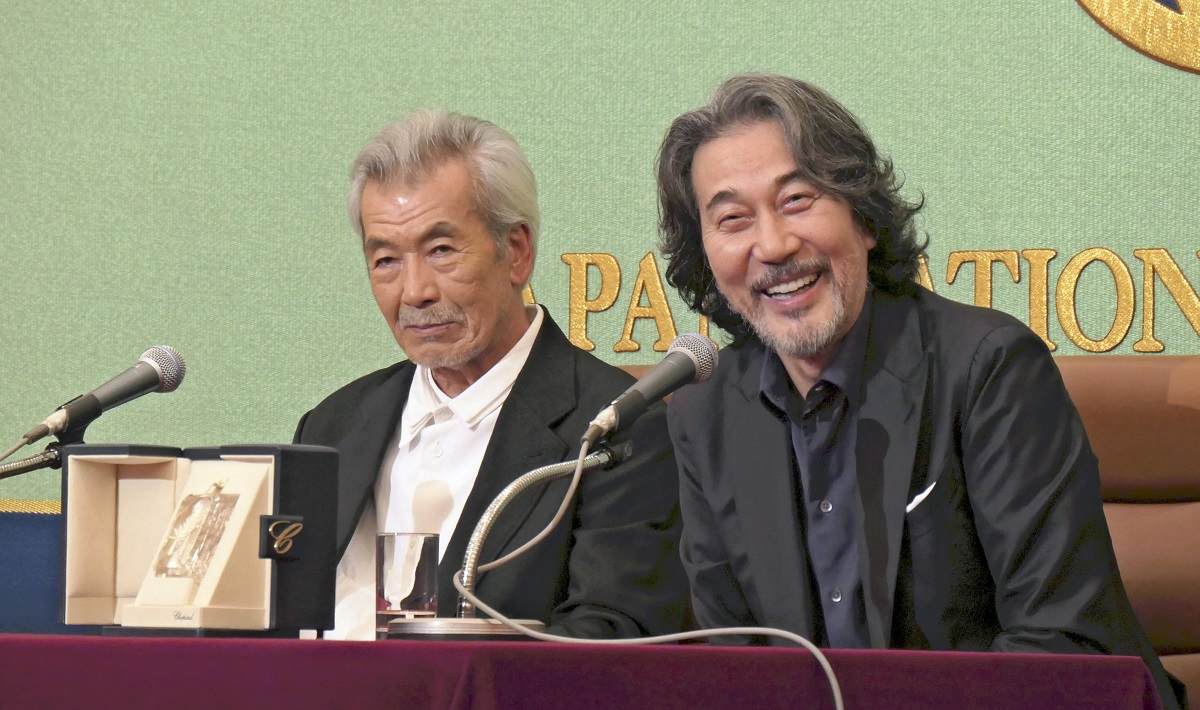 13:53 JST, June 14, 2023
Koji Yakusho, who won the award for best actor at the 76th Cannes Film Festival for his role in the film "Perfect Days," spoke to reporters of his delight in Tokyo on Tuesday.
"It was like a dream working on the film. I'm really happy," Yakusho, 67, said during a press conference at the Japan National Press Club in Chiyoda Ward, Tokyo, where he was joined by Min Tanaka, 78, his costar in the film.
Yakusho plays a quiet cleaner of public bathrooms in the film directed by Wim Wenders, 77, from Germany.
After returning to Japan, Yakusho visited his mentor, the actor Tatsuya Nakadai, 90, to report the triumph.
"He [Nakadai] said, "I couldn't win that [the award for best actor at Cannes]," but he was really pleased for me," Yakusho recalled bashfully.
"Perfect Days" derives from The Tokyo Toilet project to install pleasant public bathrooms in Shibuya Ward in Tokyo.
"Maybe it will help enhance a good image about Japan that public toilets here are clean," Yakusho said.
He then spoke of his future motivation.
"Japanese films have seen many great actors. I hope I'll be able to make some contribution to a return to those days, even by a little," he said.
Add TheJapanNews to your Google News feed.