Japanese Director Reveals Tragedies Faced by Children in Poorest Philippine Communities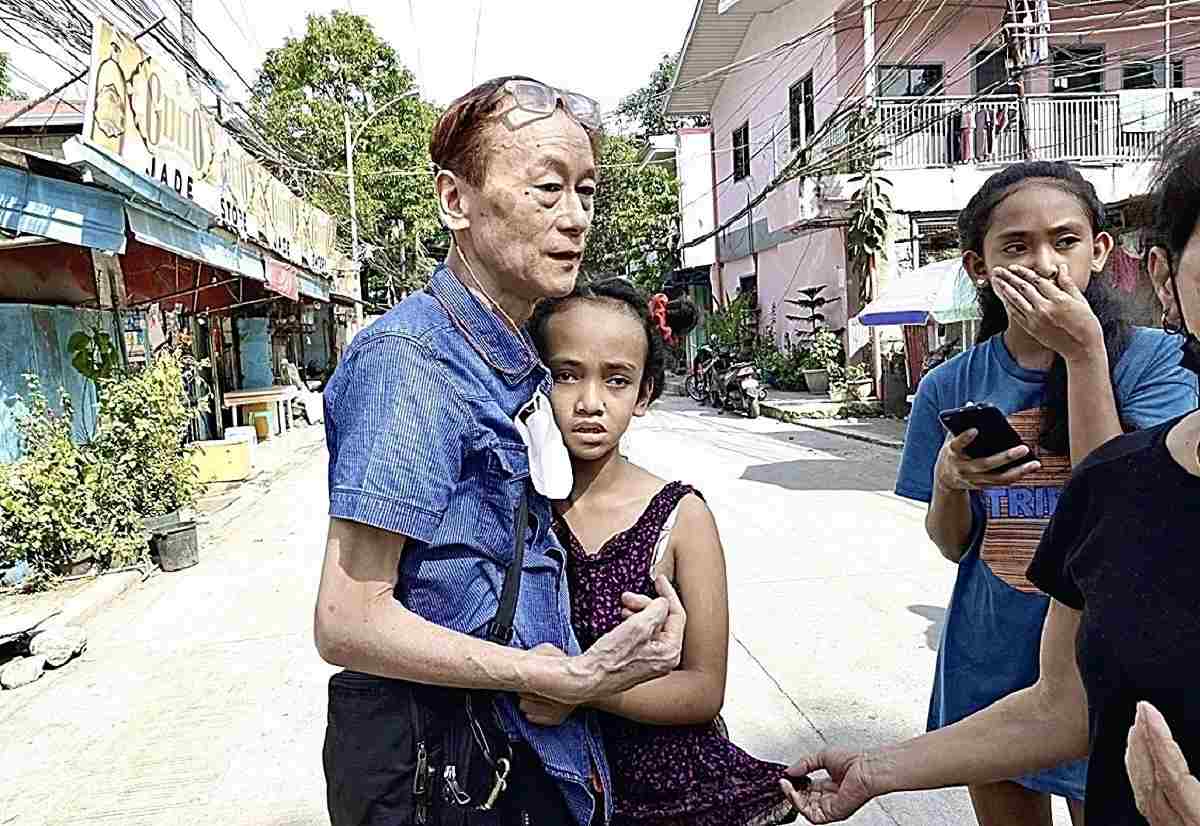 11:31 JST, May 11, 2023
A documentary by a Japanese director capturing the difficult lives of children in some of the poorest communities in the Philippines is now showing at certain theaters across the country.
Titled "Kodomo no Hitomi o Mitsumete" in Japanese as well as "YIELD Final Version" in English, the first film by director Toshihiko Uriu reveals tragic and harsh realities faced by children living in poverty-stricken communities, including the Payatas district in the suburbs of Manila where a garbage dump is located.
Over an eight-year period, Uriu filmed the children's daily lives, including those of a boy suffering from hydrocephalus who eventually died, saying, "I'm tired," and another boy whose back became bent from hard labor. Despite these harsh realities, the camera quietly and beautifully captures the children's daily lives.
Hailing from Chiba Prefecture, Uriu began his career as a director in charge of documentaries, theater films and TV programs after dropping out of film school. He has been supporting children living in some of the poorest communities in the Philippines through the founding of a school and theater.
In 1988, he visited a garbage dumpsite in Manila dubbed "Smoky Mountain" to film the place at the request of an international NGO. Uriu was shocked to see child scavengers picking through garbage. He moved to Manila and began gathering footage.
In 1995, Uriu was shot in the abdomen by a police officer while filming a clash between residents and the local police. He was so seriously wounded that he still suffers from residual injuries.
"I had been determined to convey social issues on film, but that changed when I almost died. I began to think how many children I could directly help while I'm alive," Uriu recalled.
As he visited the communities for filming, he asked hundreds of children, "What do you want?" He was almost always met by the same answer: "I want to go to school. I want to study."
So, Uriu founded a school at his own expense in 2001 to allow children in the Payatas district and Smoky Mountain to learn reading and writing free of charge. More than 5,000 have graduated from the school so far. Additionally, in 2014 he established a theater, where children can learn to sing and dance.
While supporting children in poverty by such means, Uriu continued to document their lives.
"YIELD Final Version," completed with the help of codirector and right-hand man Victor Tagaro, is the culmination of Uriu's work.
"[The film] is not just about social issues. I believe closely knit family ties and other richness that have been mostly lost in Japan are depicted [in the film]," Uriu said.
The film has been showing in K's cinema in Shinjuku, Tokyo and Dainana Geijutsu Gekijo in Osaka. Theaters in Yokohama, Kobe and other cities are expected to show it soon.
Add TheJapanNews to your Google News feed.