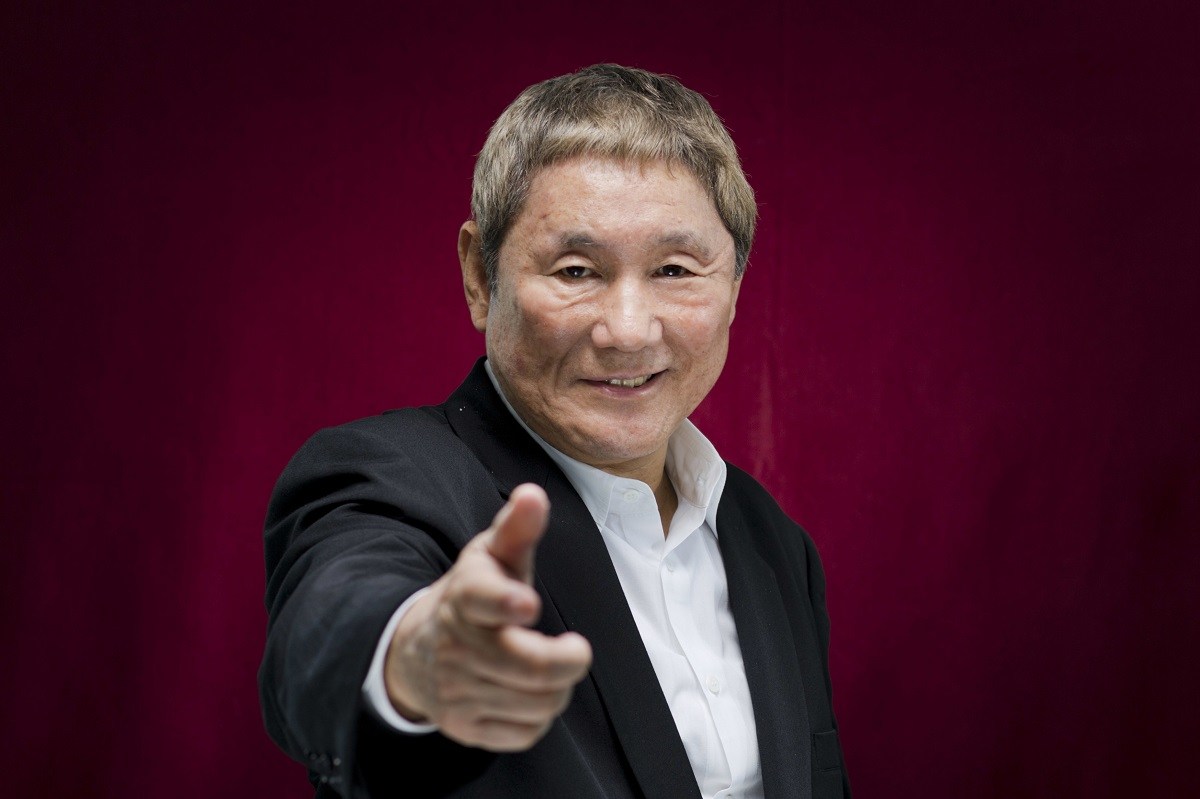 12:40 JST, April 16, 2023
TOKYO (AP) — Takeshi Kitano's new film, premiering at the Cannes Film Festival next month, is a samurai story without heroes, mercilessly portraying human greed, betrayal and cruelty.
Kitano, awarded the Golden Lion at the Venice Film Festival for his "Hana-Bi" in 1997, wanted to make a different kind of period piece in "Kubi," or "neck," a reference to traditional Japanese beheadings.
"Most samurai films portray famous people and don't focus on the dirty side of human existence or show how evil people don't care a hoot about slaughtering regular people," Kitano told reporters Saturday.
The story features a 16th-century feud centered around Oda Nobunaga, a powerful warlord — well known in Japan but not as familiar for overseas audiences. But the Shakespearean intrigues are familiar enough.
The spectacular battle scenes evoke Akira Kurosawa classics like "Seven Samurai" and "Kagemusha," according to Takeshi Natsuno, president of Kadokawa, the production company behind "Kubi."
Kitano, 76, began in Japan's equivalent of vaudeville as a stand-up comic with the stage name Beat Takeshi, before becoming a superstar on TV shows and films.
The latest work juxtaposes the horror of killing with the absurd, said Kitano, appearing on stage with his cast at a Tokyo hotel.
"Kubi" features a star-studded cast, including Hidetoshi Nishijima, marking his return to a Kitano film since the 2002 "Dolls," which was inspired by traditional Bunraku puppet theater, as well as Ryo Kase, who appeared in Kitano's "Outrage" gangster series.
Kitano also acts in the new film and wrote the screenplay, based on his book, published in 2019.
Some of the most dramatic scenes in "Kubi" involve fabulous sets, but were taken in one cut or minimal cuts. Kitano said that was intentional and recalled that director Nagisa Oshima taught him to stay away from closeups in major scenes.
Kitano's first major film role was in Oshima's "Merry Christmas Mr. Lawrence," a drama about a Japanese prisoner of war camp during World War II, starring David Bowie and Ryuichi Sakamoto.
Add TheJapanNews to your Google News feed.