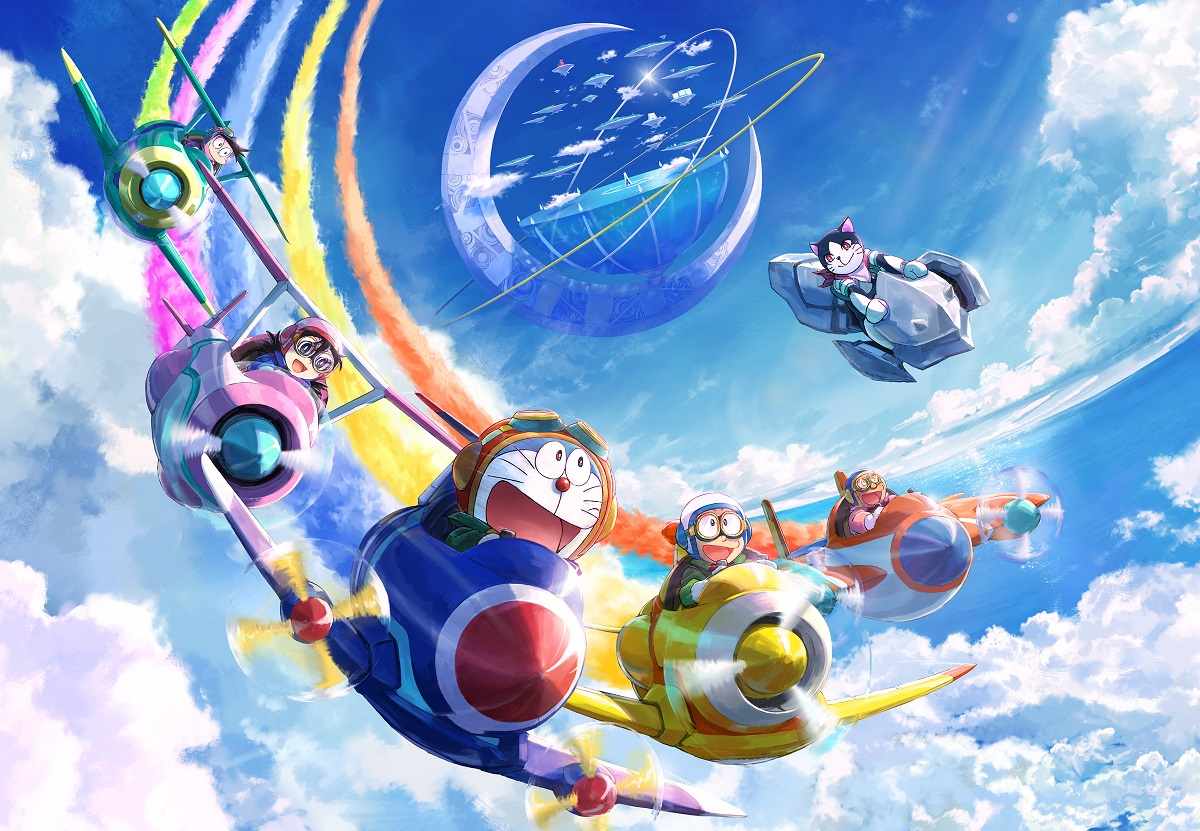 12:15 JST, March 31, 2023
Popular idol and actor Ren Nagase's latest challenge was to voice-act in the latest movie version of a popular anime.
Nagase won the Japan Academy Film Prize's newcomer of the year award in 2021 for his lead role in the live-action adaptation of "Yowamushi Pedal," a popular manga series about bicycle racing. In the same year, he played with zeal the heroine's childhood friend in NHK's serial morning drama "Okaeri Mone" ("Welcome Home, Monet").
Nagase's popularity and reputation as both an idol and actor have been solidified, but resting on his laurels is not in his nature.
Nagase supplied the voice for Sonya in the film "Eiga Doraemon Nobita to Sora no Utopia" ("Doraemon the Movie: Nobita's Sky Utopia"), which was released on March 3. Sonya, a character original to the movie, is portrayed as a "perfect cat-shaped robot," unlike the "ragtag" Doraemon.
Having watched the Doraemon series when he was a child, Nagase was very enthusiastic about the role. Nagase said he practiced speaking while biting down on disposable chopsticks, as he heard it would improve his tongue function. "It worked," he said.
In the story, Sonya lives in an ideal paradise where everyone can be "perfect." While Doraemon and his friends try to discover the secret of the paradise, Sonya realizes that shortcomings are part of individuality and that no one should try too hard to be perfect.
In Japan, spring is the season for starting a new job or entering a new school. Some people may feel pressure or become nervous about their ability to start their new lives successfully. Nagase said he was struck by the message of the film, which seeks to ease such fears and worries. "I think adults like Doraemon, too, because of this kind of warmth and tenderness," he said.
When asked if there is a character in the film similar to him, Nagase thought for a moment and then said, "Doraemon." "Because both he, with secret tools, and I, with singing and acting, work to offer hope." Of course, he doesn't have access to a four-dimensional pocket like Doraemon, where he keeps his secret tools. But, Nagase said, "As long as there are people who want me as an idol, I will continue to work."
Simply put, Nagase will keep on working as an idol.
Ren Nagase: Born on Jan. 23, 1999, in Tokyo. Debuted as a member of idol group King & Prince in 2018. Their new CD "Life goes on / We are young" was released on Feb. 22. "Life goes on" is the ending song for the TV drama "Yugure ni Te o Tsunagu" ("Hold My Hand at Twilight"), in which Nagase appeared.
Add TheJapanNews to your Google News feed.