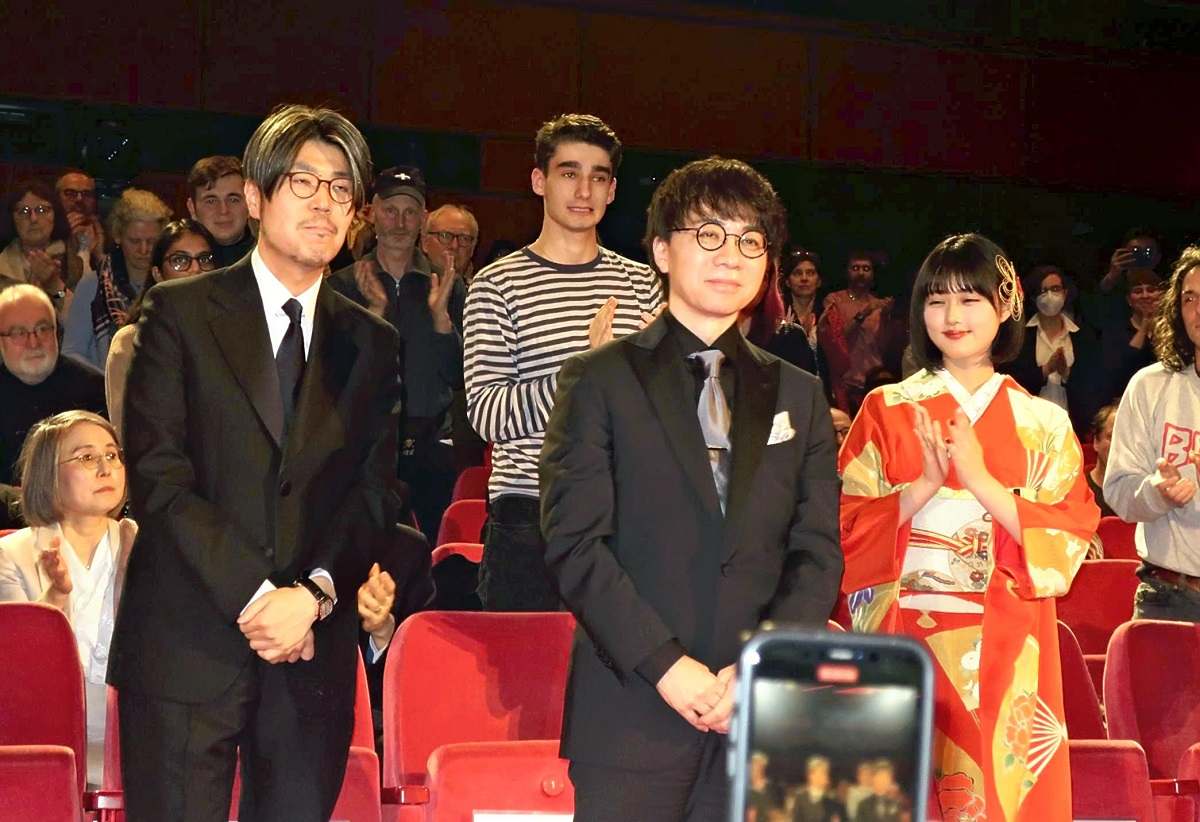 21:00 JST, February 24, 2023
BERLIN — Animated film "Suzume no Tojimari" ("Suzume"), directed by Makoto Shinkai, had its official competition screening at the 73rd Berlin International Film Festival in Berlin on Thursday.
The film tells the story of its heroine, a high school student who visits ruins across Japan and shuts doors that unleash calamities. "Suzume" is the first Japanese animated film in 21 years to enter the competition section at the festival, after Hayao Miyazaki's "Sen to Chihiro no Kamikakushi" ("Spirited Away") clinched the Golden Bear in 2002. At the screening on Thursday, Shinkai walked the red carpet with Nanoka Hara, the voice actor for lead character Suzume, and others involved in the production.
The 2011 Great East Japan Earthquake is a major motif for the film. After the screening, Shinkai stood on the podium amid robust applause from the audience and explained the post-quake landscapes represented in the film.
"I came here because I wanted you to learn a little bit [about the Great East Japan Earthquake]," he said. "Even after a big disaster, people will still laugh and continue to grow. Your laughter as you watched this film made me very happy."
Prizes for the competition will be announced at the awards ceremony on Friday evening (early Saturday morning JST).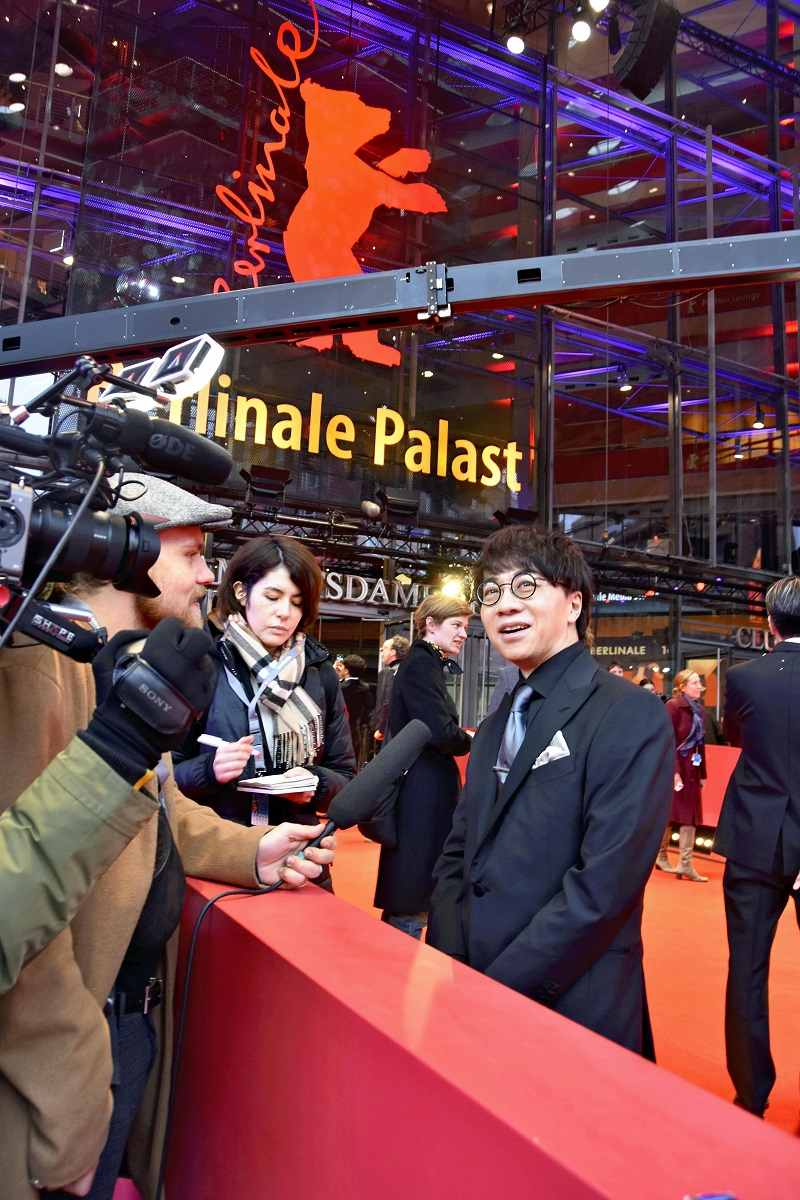 Add TheJapanNews to your Google News feed.