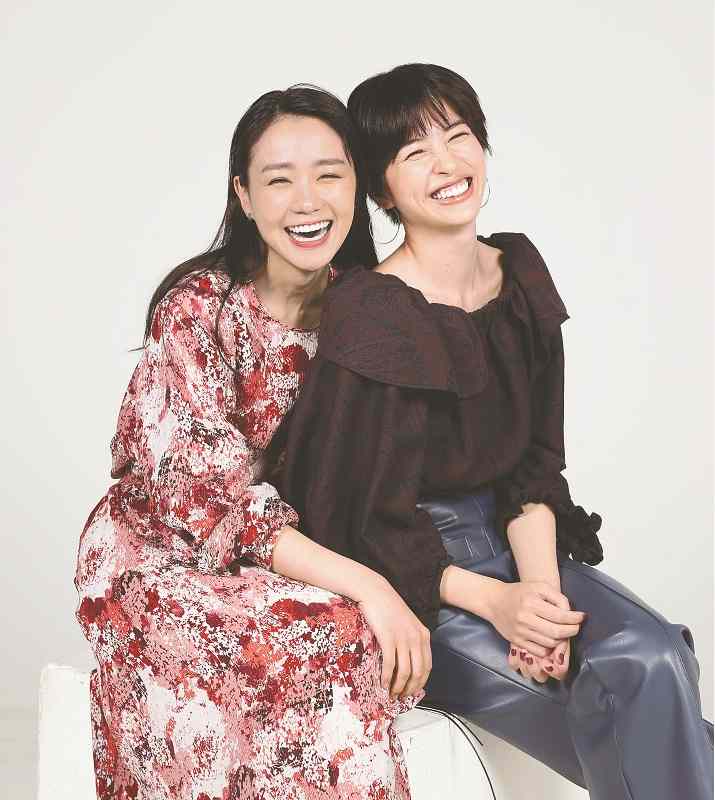 11:00 JST, October 1, 2021
The movie "Kimi wa Eien ni Soitsura yori Wakai" (Eternally Younger Than Those Idiots), released in theaters in September, tells the story of college students facing the darkness of reality that suddenly emerges from the shadow of their drab everyday lives.
Costars Yui Sakuma and Nao (who goes by only one name) sat down to talk about the movie and acting in general. The natural interaction between the two gave a clear indication of the intimate bond that they have formed.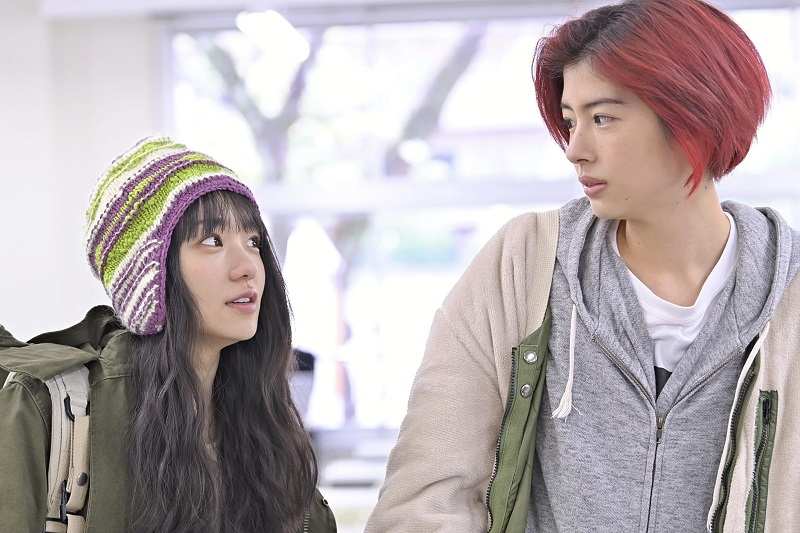 Q: The main character Horigai (Sakuma) and her friend Inogi (Nao) meet by chance, and yet somehow feel mutual sympathy and concern about each other. Both have quirky personalities. How do you compare your own personality to your character's?
Sakuma: I think I have some of the uselessness that is in Horigai.
Nao: Uselessness? (laughs)
Sakuma: How she thinks and speaks in circles that go nowhere, or how she's messed up in the head, or the garbage that comes out of her mouth when it would be better if she just shuts up. Still, Horigai is very passionate, so there is a lot to respect about her.
Nao: Yui is really honest about being who she is, to the point where at times she will laugh so much that her photos are unusable. That's what attracts people and makes them feel relaxed around her. Horigai is a person that Inogi can feel close to and trust. I think that's something Yui brings out just because of who she is.
Q: What about Inogi and Nao?
Nao: Inogi wants a life without relationships, which is very different from me. I try to involve people in my life as much as I can. However, I can relate to the basic idea that relationships can be scary.
Sakuma: Nao will say funny things under her breath. That makes me burst out laughing, which is unsettling. I'm a victim.
Nao: That's right. Actually, I'm an assailant (laughs).
Sakuma: I feel that Inogi also has that kind of trait when she's feeling glum.
Q: This film is about college life, but it has a certain atmosphere that is different from coming-of-age films. It also touches on social issues such as crimes targeting the weak. What is the message of the film?
Sakuma: It's like, anyone can become a hero. I hope it will be a film that you can turn to for encouragement, without it being too over the top.
Nao: It's a tough time in the world right now. And it's sad that because of that, the cries of despair of others are being drowned out. It's like, someday, someone may save you, or maybe your existence will help someone else without your even knowing it. I want there to be such people in the world, and I want them to be in my life.
Q: What makes acting fulfilling? What is the appeal?
Nao: I still don't know what acting is all about.
Sakuma: Is that so?
Nao: Yeah. And because I don't know, I want to keep doing it. Through acting, I can put myself into different situations, I can rid myself of biases, and I can accept the awkward side of me. I think it's a job that makes you a more caring person.
Sakuma: Working with different actors and actresses, I feel emotions that I have never felt before. I like to keep thinking about things that have no answers.
Nao: I know what you mean.
Sakuma: That kind of thing is always there in the world of acting. If I hadn't gotten into this business, I think I would have collapsed from boredom.
Q: What are your goals and dreams?
Nao: I've been thinking a lot lately about what an "ideal tomorrow" would be, and my goal is to find it.
Sakuma: What does that mean?
Nao: If a wizard came up to me and said, "I will make tomorrow your ideal day for you," I would have to think, what kind of day do I want it to be? If I can figure that out, I can put together a work style and life suited for that. [But right now,] I still want to be "on stage." There is also family. That is what I want my life to revolve around.
Sakuma: I would just like to be able to not stay up late and get up early.
Nao: That's something you have to do on your own.
Sakuma: It's a fight with myself. I really can't do it. Also, I want to stay healthy.
How the story unfolds
Horigai (Yui Sakuma) has already lined up a job as a child welfare worker and is just waiting to graduate from college. She idles away her days while working a part-time job. She has a chance meeting with Inogi (Nao), who is one year behind her at university. Inogi has a painful past, and the two develop a unique bond.
In the meantime, her friend Homine (Sho Kasamatsu), whom she had only talked to on the way home from a party but had left an impression, suddenly dies. How will she face such a cruel reality? Horigai continues to cling to the pain of others while having her own struggles.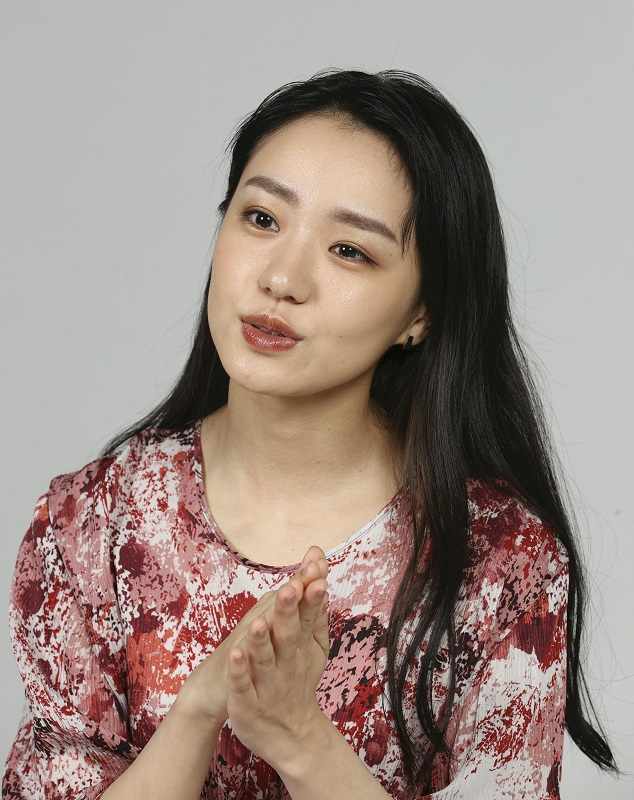 ■ Yui Sakuma was born in Kanagawa Prefecture on March 10, 1995. She made her acting debut in 2014, playing the best friend of the heroine in the NHK TV series "Hiyokko" (2017). Her first starring role in a movie came in 2019 in "Kakure Bicchi Yattemashita" (I Was a Secret Bitch), for which she won the Tokyo Gemstone Award at the Tokyo International Film Festival.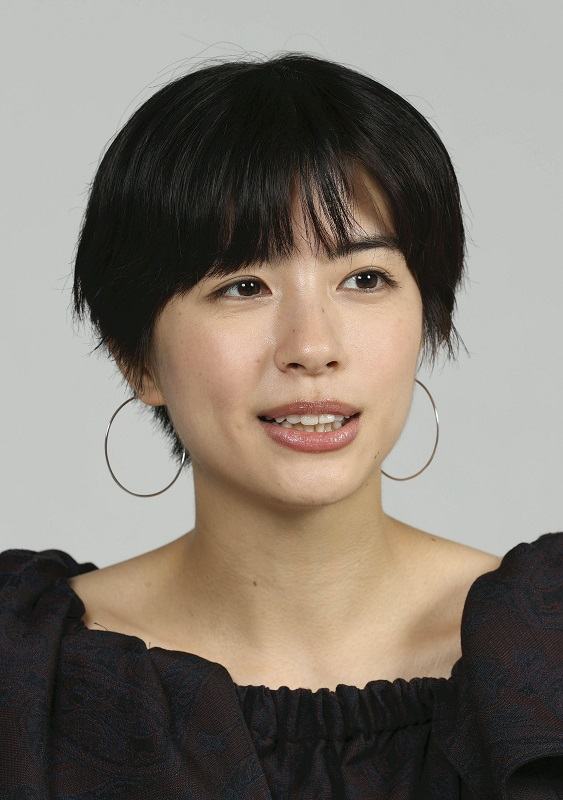 ■ Nao was born in Fukuoka Prefecture on Feb. 10, 1995. She garnered attention for her role as the creepy "Ono-chan" in the Nippon TV drama "Anata no Ban desu" (Your Turn to Kill) in 2019. She also appeared in the movie "Sensei, Watashi no Tonari ni Suwatte Itadakemasenka?" (Sensei, Would You Sit Beside Me?).
Add TheJapanNews to your Google News feed.