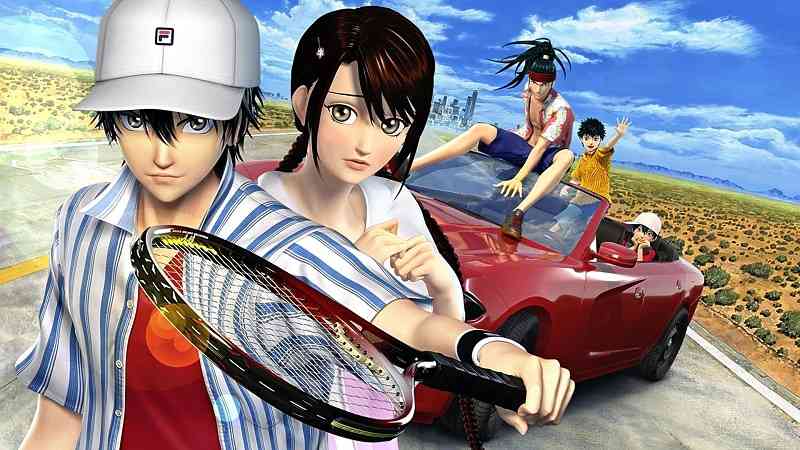 11:00 JST, September 17, 2021
"Ryoma! The Prince of Tennis," the newest film for the landmark tennis-themed manga "The Prince of Tennis," hit theaters on Sept. 3.
The manga, which has published over 60 million copies and is affectionately called "Tenipuri" by fans, is the basis of a multimedia franchise.
The manga's creator Takeshi Konomi took the helm as the executive producer of the new film, which is the first of the franchise's films to utilize 3D computer graphic animation.
"You could say that this film is Tenipuri's starting point," Konomi said.
The new film unveils a yet untold story that takes place in the three-month interval between the ending of the original manga series and its sequel "The New Prince of Tennis."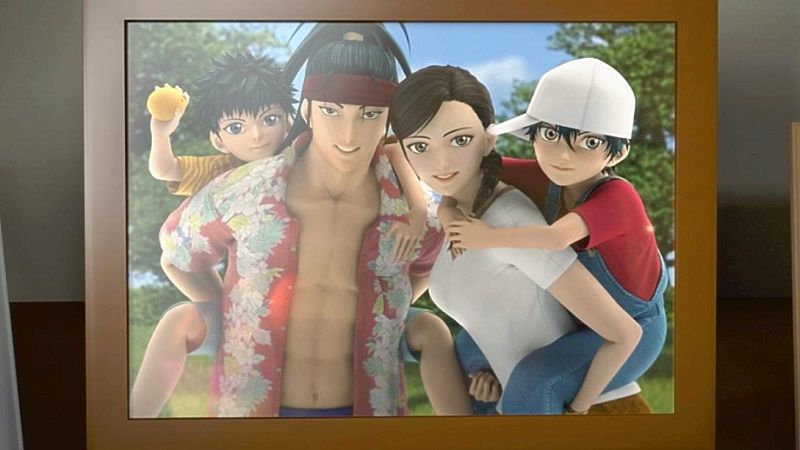 Set in the United States, the story revolves around protagonist and tennis genius Ryoma Echizen as he travels back in time and comes across the younger version of his father, who at the time was a great tennis player nicknamed Samurai Nanjiro. Ryoma, who looked up to his father in his heyday now has the opportunity to see his idol in action.
"This idea is only something that I, the original creator, could pull off," Konomi said. "Even those unfamiliar with Tenipuri can get into the story if they come to understand the origin of Ryoma's strength."
Konomi is also the mastermind behind the film's use of 3D CG animation.
"I wanted to make something unlike anything I've done before," he said.
He came upon the idea five years ago at a franchise event that included a virtual reality show featuring CG versions of his characters.
"I was worried that using CG wouldn't allow the characters' faces to express much emotion, but their feelings actually came through quite well. I was very impressed and am grateful to the director," Konomi said.
He added that he was also blown away by the scenes in which the characters played tennis.
"The movements of professional tennis players were recorded via motion capture technology and turned into animation, making the forms look more realistic and dynamic," he said.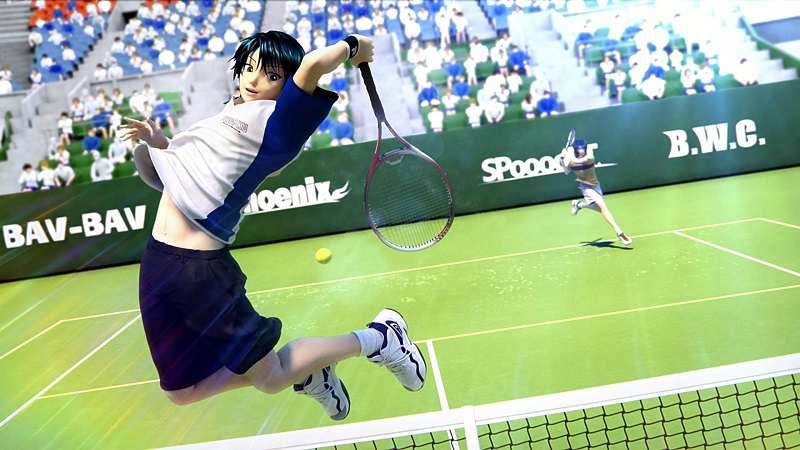 Eclectic visions, singular desire
The songs written for individual characters are just one of the elements that make "The Prince of Tennis" appealing. With the TV anime version hitting the airwaves in 2001, followed by a series of musicals beginning in 2003, more than 900 songs have so far been created for the whole franchise.
"I thought 3D CG would allow the characters to sing with more realistic mouth movements than those in typical animation," Konomi said.
Konomi himself penned seven songs for the film, which the characters sing and dance to. Eager to take on new challenges, he even included a rap battle in one of the new songs.
So far Konomi has come up with and implemented various new ideas as a means of branching out of the world of manga and into media such as films, music and events. His desire to entertain fans is the very root of all of his endeavors. This new film is no exception.
There are two theatrical cuts for the film, "Decide" and "Glory," each featuring different characters from the manga. This was done with fans who go to see films many times in mind. Konomi also provided 40 new character illustrations to be used as free gifts that fans can receive upon entering the theater.
Uplifting dedication
"I always feel the passing of and changes in time," Konomi said, reflecting on the 22 years that have passed since the manga's first serialization. "If I kept drawing the same thing, it would've grown stale and we would have gone out of publication long ago. That's why I continue to incorporate what's current and change styles. But what is fundamentally interesting or uninteresting never changes."
When he's illustrating for works, he's especially particular about how to express the feelings of Ryoma and the other characters.
"Whether they win or lose, what sort of thoughts are they wrestling with? I'm always thinking about ways to bring out the characters' peak appeal. Even with just the smallest portion of each line, their thoughts can change, so I take utmost care in every detail."
He says that manga is an easily accessed form of entertainment that can be enjoyed at home.
"Precisely because it's such a difficult time amid the pandemic, I challenge myself to draw a lot and the number of pages [in each magazine installment] has increased," said Konomi, who continues to send his positive thoughts to the world.
"I want to create something that will uplift readers," he said. "I've never considered drawing anything that would make them sad or anxious. I feel the happiest when someone sees my work and tells me that it made them happy made them able to do their best."
Humble beginnings
Serialized from July 1999 to March 2008 in Shueisha Inc.'s Shukan Shonen Jump magazine, 42 volumes of "The Prince of Tennis" have also been published in book form. Protagonist Ryoma Echizen is a junior tennis player who has won a junior tournament in the United States for four consecutive years. He enrolls in Seishun Gakuen junior high school, known for its competitiveness in tennis, and aims to become the national champion.
The sequel series, "The New Prince of Tennis," has been running in the Jump Square magazine since 2009, with 33 book volumes available so far. In it, Ryoma represents Japan and plays against fellow juniors from all over the world in a U17 tournament.
The manga series has been adapted for various media, including anime, musicals, live-action films and games, achieving unwavering popularity.
Add TheJapanNews to your Google News feed.