Expectations Run High for 'Zenkaiger' in Tokusatsu Anniversary Year in Japan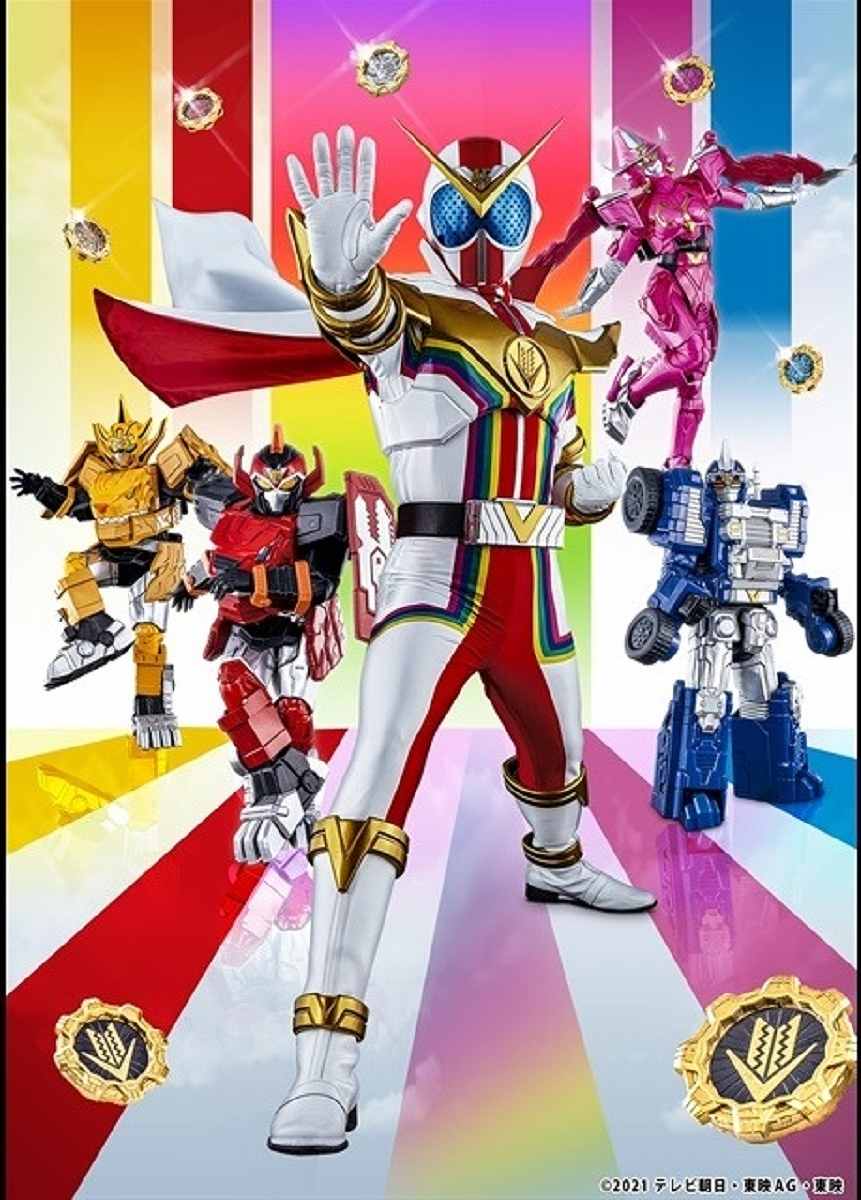 10:00 JST, January 15, 2021
The year 2021 is an anniversary year for superheroes of Japan's major tokusatsu sci-fi action drama series.
The Super Sentai series will debut its 45th work "Kikai Sentai Zenkaiger" on the TV Asahi network in March. The Kamen Rider series, which has its latest work, "Kamen Rider Saber," currently broadcasting every week, will celebrate its 50th anniversary in April. And the Ultraman series marks the 55th year since the original Ultraman came to Earth in 1966.
Each series' anniversary has been a moving experience for me, but I find it particularly special that the three series will commemorate the 45th work, the 50th anniversary and the 55th anniversary this year, respectively.
The Super Sentai series in particular is a franchise worthy of the Guinness World Records because it has been almost continuously broadcast for 46 years. The only other example of a long-standing TV drama series in Japan with each work lasting roughly one year would be the Taiga epic historical drama series on NHK.
"Himitsu Sentai Gorenger," the first work in the Super Sentai series, started broadcasting in 1975. The first oil crisis sent shock waves through Japanese society in 1973. The bogged-down Vietnamese War also ended in 1975. In such turbulent times, the simple the-good-prevails-over-the-bad storyline with superheroes in five vivid colors gained huge popularity.
That same year was also named International Women's Year by the United Nations. "Gorenger" is the first tokusatsu superhero TV show in Japan that depicted a woman as a serious superhero on par with her male counterparts. Then, as if reflecting the increased presence of women in society later on, the superhero teams in the series started including not just one but two female members more frequently. It was not so rare to see a woman playing the role of a director general or holding some kind of top position in the series as well. Looking back on those years, it makes me want to discuss the relationship between women and such times; but back then, I was just hooked on the exciting stories, I think.
The latest work, "Zenkaiger," seems to reflect the COVID-19 pandemic era — the superhero team only includes one human member who fights evil together with four robot superheroes.
What kind of fresh air will the superheroes bring to a world suffering from the pandemic? Forget whatever credit they may receive in the future, I just hope it will be interesting enough to dispel the gloom in the world today.
Add TheJapanNews to your Google News feed.