Tokyo ward commemorates notable author Mori Ogai on the 100th anniversary of his death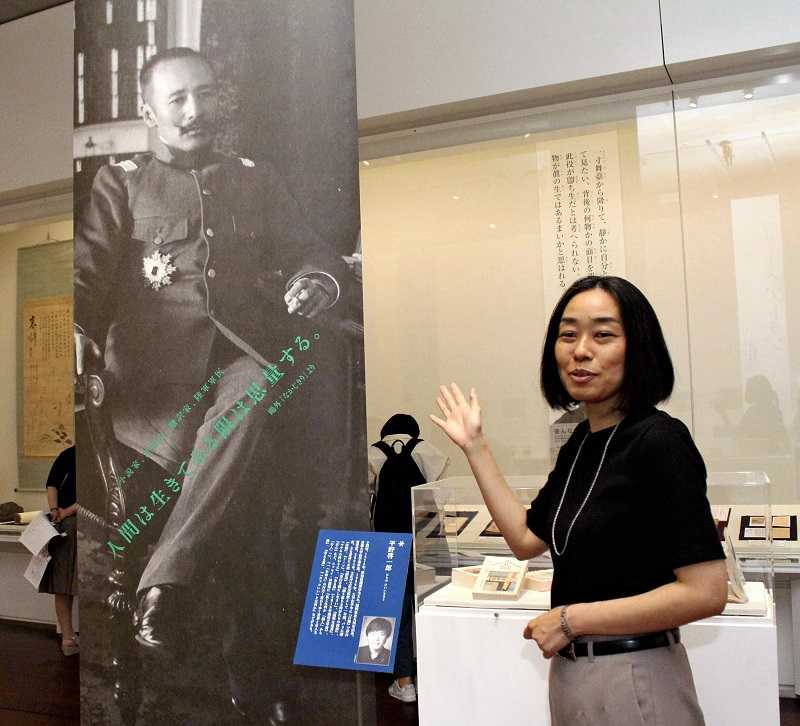 11:19 JST, June 24, 2022
Bunkyo Ward, Tokyo, is hosting a variety of events associated with literary giant Ogai Mori (1862-1922) to commemorate the centenary of his death and bring more attention to his life and works. Mori spent the latter half of his life residing in what is now Bunkyo Ward, and the ward opened the Mori Ogai Memorial Museum on the former site of his house in 2012.
A special exhibition is being held at the museum displaying materials related to Mori, and a book fair featuring his works and related books is taking place across the ward, in addition to other events being held to celebrate the enduring appeal of his works.
Mori is best known for his stories "The Dancing Girl" and "Takasebune" (The boat on the Takase River).
"We hope many people, not only Ogai fans but also people who have never heard of him, will come to these events and become interested in his life and works," said a ward official.
Mori was born in 1862, near the end of the Edo period, in present-day Tsuwano, Shimane Prefecture. When he was 10, he moved to Tokyo with his father. He graduated from what is today the University of Tokyo's Faculty of Medicine and became a medical officer in the Imperial Army. After studying in Germany and returning to Japan, he was active as a writer and translator, while also serving as a a doctor in the army.
He had a house built in the Sendagi area of the ward in 1892 and named it Kancho-Ro. He lived there with his family for 30 years until his death in 1922.
For the current commemorative year, the ward has planned to host about 40 events, including those that have already been held.
One of the ongoing events being held at the museum is an exhibition titled "Yomi Tsugareru Ogai" (Works by Ogai being read from generation to generation).
The exhibition includes a panel display of essays on Mori's works by eight contributors, including writers and a philosopher. Works recommended by these contributors are also on display.
The exhibition was planned under the supervision of Keiichiro Hirano, a recipient of the prestigious Akutagawa literary award who deeply admires Mori.
Playwright Ai Nagai, one of the eight contributors, writes that although Mori was a bureaucrat, he was critical of authorities, a stance which she detects in his story "Chinmoku no To" (Tower of silence), written around the time of the 1910 High Treason Incident, in which 12 anarchists and other leftists were executed.
The exhibition also features unique perspectives from other writers on Mori and his works.
A 73-year-old woman from Tama, Tokyo, who visited the museum on June 16 to see the exhibition, said that she had become interested in Mori's literary work when she saw a stage drama directed by Nagai featuring Mori as a lead character.
"I've found many of his works very interesting, and not just those I read in school textbooks," the woman said. "I want to read more of his works."
A book fair started this month at 17 locations in and outside the ward, including at many bookstores. Stories and poems by Mori and foreign works translated by him into Japanese have been selected by curators of the museum to be sold at the locations.
A commemorative stamp collection event is also being held, in which a mini tote bag that can hold two pocket-size books is awarded to those who collect stamps.
The special exhibition and the book fair will last until the end of July. Another exhibition and lectures will be held at the museum from August onward.
Toko Takahashi, 43, director of the museum, said: "We will continue to strive to convey the appeal of Ogai over the next 100 years."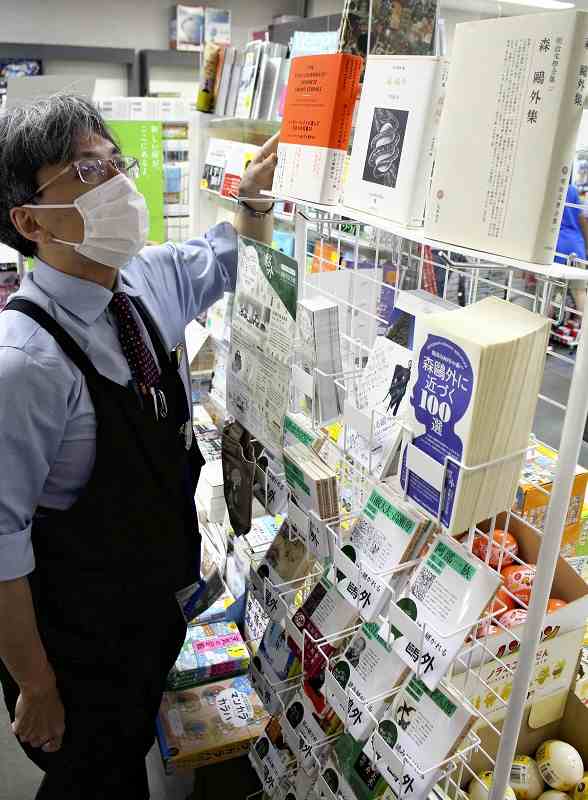 Add TheJapanNews to your Google News feed.