Japanese women writers gaining recognition in English-speaking world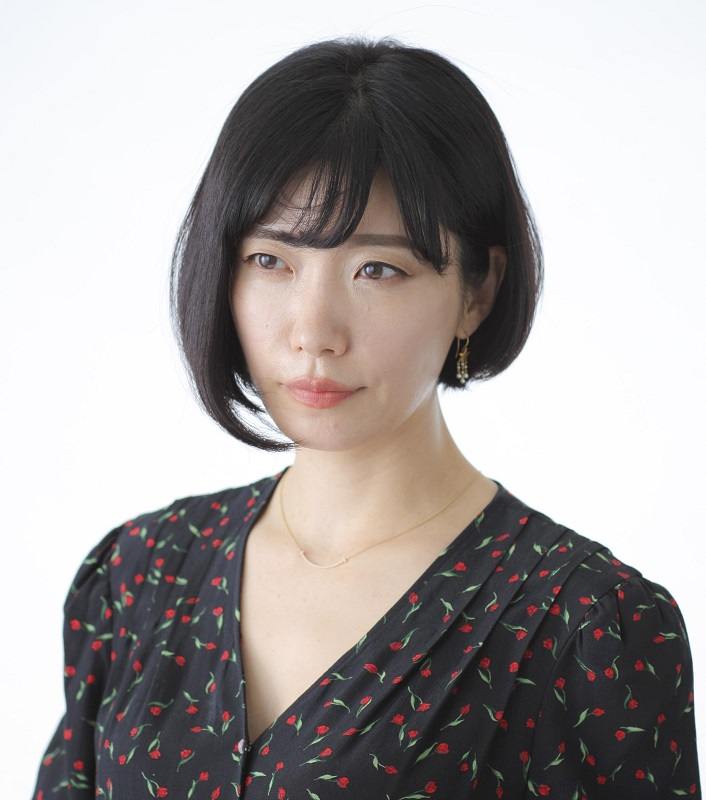 10:00 JST, June 23, 2022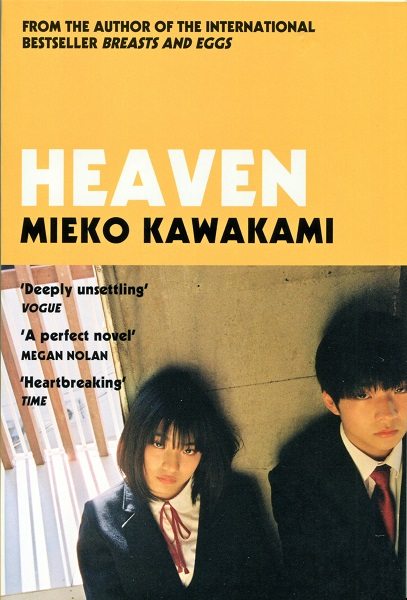 An English translation of "Heaven" by Japanese author Mieko Kawakami was one of six books on the shortlist for this year's International Booker Prize, a prestigious British literary award. The award ultimately went to a novel by an Indian author in a ceremony on May 26.
Although Kawakami, 45, missed out on the win, her novel being shortlisted is further proof that books by Japanese women are getting attention in the English-speaking world.
The International Booker Prize is for works translated into English. In 2020, Japanese author Yoko Ogawa was nominated for her work "Hisoyakana Kessho" ("The Memory Police").
This year's shortlist included Olga Tokarczuk, 60, a Polish writer who won the Nobel Prize in Literature after winning the 2018 International Booker Prize. The six finalists also included writers from South Korea and Norway.
The winning novel was "Tomb of Sand" by Indian author Geetanjali Shree. It was originally written in Hindi and focuses on diversity.
Acceptance of translations
After an English translation of "Natsu Monogatari" ("Breasts and Eggs") was published in 2020, Kawakami rapidly gained recognition abroad, to the extent that the work was selected as one of Time magazine's 10 Best Fiction Books of 2020.
The same translators, Sam Bett and David Boyd, worked on both that novel and "Heaven," the English version of which was published in 2021.
"Heaven" depicts the good and evil of humans as seen through the eyes of a junior high school student who is subjected to severe bullying. A New York Times review said, "To read her work is to feel that she is not afraid of anything at all."
A major factor behind the trend is a change in the English-speaking world that has seen more acceptance of translated literature.
Translator Yukiko Konosu explains that independent publishers of works that have been translated emerged in the English-speaking world in the 2000s and prizes specializing in translations, such as the International Booker Prize, were established, allowing "works by authors that had not been covered by major publishers to be translated into English and works written in various other languages to be read."
Konosu also said: "Britain and the United States have serious divisions in such fields as religion, politics and ideology. In contrast, 'Heaven' depicts bullying in Japanese society, which is often seen as relatively homogeneous and free of division. I believe that this work highlights our common human nature and resonates deeply with English-speaking readers."
Translator David Karashima said that Kawakami's books portray everyday problems and also depict major philosophical questions, and that it is a point of acclaim that her works can be read with a multilayered perspective.
Major turning point
Japanese women writers have been attracting attention since Sayaka Murata's "Konbini Ningen" ("Convenience Store Woman") became an international bestseller.
The achievement was followed by Yoko Tawada's "Kentoshi" ("The Emissary," also titled "The Last Children of Tokyo") and Yu Miri's "JR Uenoeki Koenguchi" ("Tokyo Ueno Station"), which both won the U.S. National Book Award for Translated Literature, in 2018 and 2020, respectively.
In May, Kawakami also published an English translation of "Subete Mayonaka no Koibitotachi" ("All The Lovers In The Night") with the same translators.
More light will likely be shed on the works of Japanese women authors who depict the dilemma between individuality and homogeneity.
Add TheJapanNews to your Google News feed.