In dramatic turn, script of long-lost play by Hisashi Inoue is found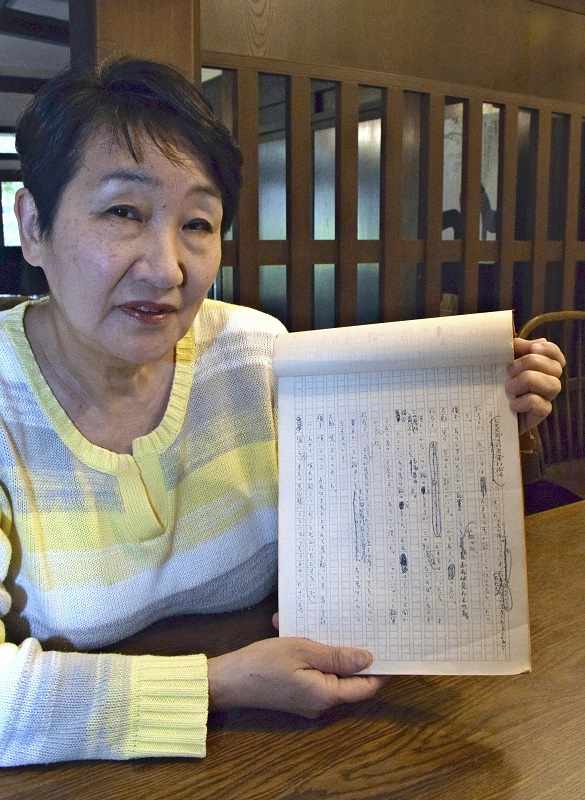 11:06 JST, April 18, 2022
The manuscript of an unpublished work believed to have been written by playwright and novelist Hisashi Inoue (1934-2010) in his 20s was discovered on a TV appraisal show, prompting the writer's widow, Yuri, to buy it from the owner in late March.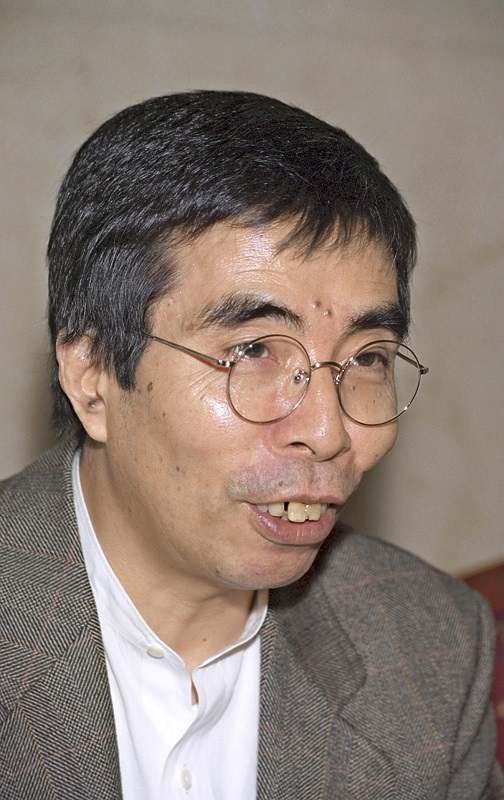 "I had never heard of this work, even from him," said Yuri, 69. "I am grateful that it has been kept in such a good condition."
The discovery of the manuscript was made through a TV Tokyo show, called "Family Treasure Appraisers," in which people bring along precious family items for experts to evaluate. During the show broadcast on March 15, a woman asking for the appraisal said that her late husband, an actor, had received the manuscript from a stage director more than 40 years ago. The manuscript was then determined to be "authentic," and the appraised value was ¥3 million.
The play, titled "Uma: Uma ni Notte Konoyo no Soto he" (Horse: Go out of this world on horseback), was written on the 162 sheets of A4-size paper. The title and Inoue's kanji signature are written on the cover. Set in a period of warring states, the play centers on a picaresque character who tricks the rich out of their money with cajoling words.
According to Yuri, the story is similar to a novel that Inoue serialized in a magazine in 1980. The newly uncovered work also shares some character names with an early Inoue play written in 1958. Given that, his wife speculates that he wrote the discovered play in his 20s when he was actively submitting his plays for various playwriting awards.
"It is easy to read," Yuri said of the play. "As the story is in the style of a folk tale, it would be interesting to see it also performed in forms like kabuki, story-telling or rokyoku [recitation accompanied by shamisen]."
The manuscript was shown at a memorial event for Inoue held in Kawanishi, Yamagata Prefecture, on April 10. The full text of the play is scheduled to be published in the June issue of the literary magazine Subaru.
Add TheJapanNews to your Google News feed.