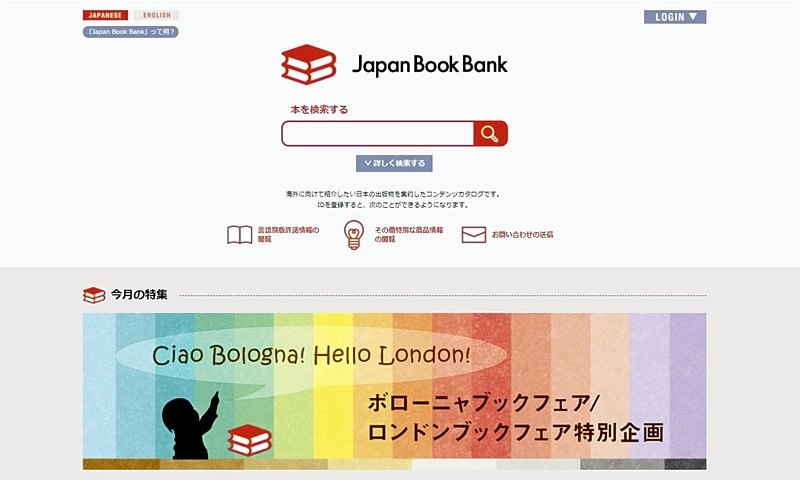 14:26 JST, August 17, 2021
A bilingual website cataloging the copyright and other information of Japanese books has been launched in an effort to increase the number of titles translated and adapted into film and other formats around the world.
About 173 publishers from 28 countries have registered with and made 60 inquiries to the Japan Book Bank, a website in English and Japanese that went live in March.
The Japan Visual Industry Promotion Organization created the website. The Chuo Ward, Tokyo-based organization aims to promote Japanese content overseas in a project overseen by the Economy, Trade and Industry Ministry.
The website contains abstracts and other information on Japanese books provided by publishers aiming to have works translated or adapted into film or other media overseas.
Books that have already been localized show which languages they have been translated into.
Inquiries about a book are handled through the website by a publisher or an agency that owns the rights to translate and publish the book.
Various books are featured on the homepage as prospects for translation and film adaptation.
A German publisher used the site to obtain the rights to translate and publish two manga.
One of the titles was "Kuma kuma kuma bear," published by Shufu To Seikatsu Sha Co.
"The process for handling inquiries is simple and quick," said an official with the publisher.
Seiichi Higuchi, managing director of the Japan Book Publishers Association that jointly operates the website, said the Japan Book Bank is the first online site to compile domestic titles and act as a bridge to promote them overseas.
Higuchi has high hopes for the site.
"It takes a long time for publishers to decide whether to translate a work, as they have to read it thoroughly and determine whether it is suitable for their market," Higuchi said. "Signing two translation contracts in three months isn't bad at all."
In the past, Japanese books translated overseas were mainly manga, but in recent years, novels have been attracting attention, with works by Yoko Tawada and Yu Miri winning the U.S. National Book Award for Translated Literature.
It is said that many inquiries have been made for books on Zen and other spiritual topics.
South Korea and other countries have been working to export literary works and other content as a national policy, and Japan is said to be lagging behind such organized efforts.
Higuchi hopes the number of publishers and the books they handle will increase on the site.
"Japanese publishers can take advantage of this site to become aware of overseas business opportunities," Higuchi said.
Add TheJapanNews to your Google News feed.