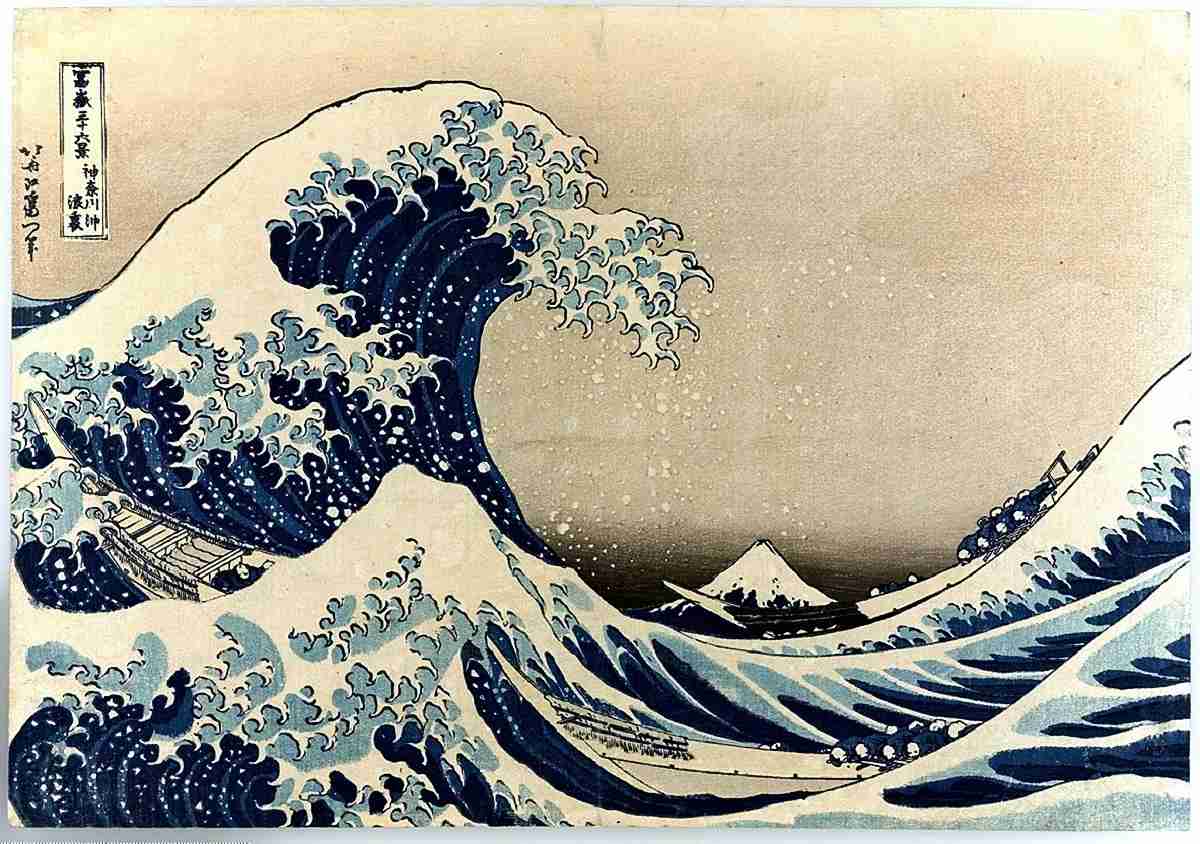 16:38 JST, August 31, 2023
BERLIN (Jiji Press) — The Bavarian state library in Germany said Tuesday it has purchased an ukiyo-e artwork by renowned Japanese Edo-period artist Katsushika Hokusai from an individual for several million euros.
According to the library, called the Bayerische Staatsbibliothek, the print of "Kanagawa-Oki Nami Ura" (The Great Wave off Kanagawa) from Hokusai's "Fugaku Sanjurokkei" (Thirty-Six Views of Mount Fuji) series will be the centerpiece of an exhibition scheduled to be held in 2025.
The library said that the artwork, a print of an original woodblock dating back to around 1830, is in very good condition.
Posing a striking contrast between huge ocean waves that are about to come crashing down on boats and Mount Fuji in the background, the artwork, also known as "The Great Wave," is one of the most famous art pieces in the world, the library said.
The woodblock print is known to have influenced such renowned European painters as Vincent van Gogh and Claude Monet.
Markus Blume, Bavarian state minister for science and the arts, welcomed the acquisition of the ukiyo-e artwork, saying that another treasure has been added to the library's collection.
In February, the library announced that it has acquired a print of Hokusai's "Sanka Haku-u" (Rainstorm Beneath the Summit) from the same series.
Add TheJapanNews to your Google News feed.