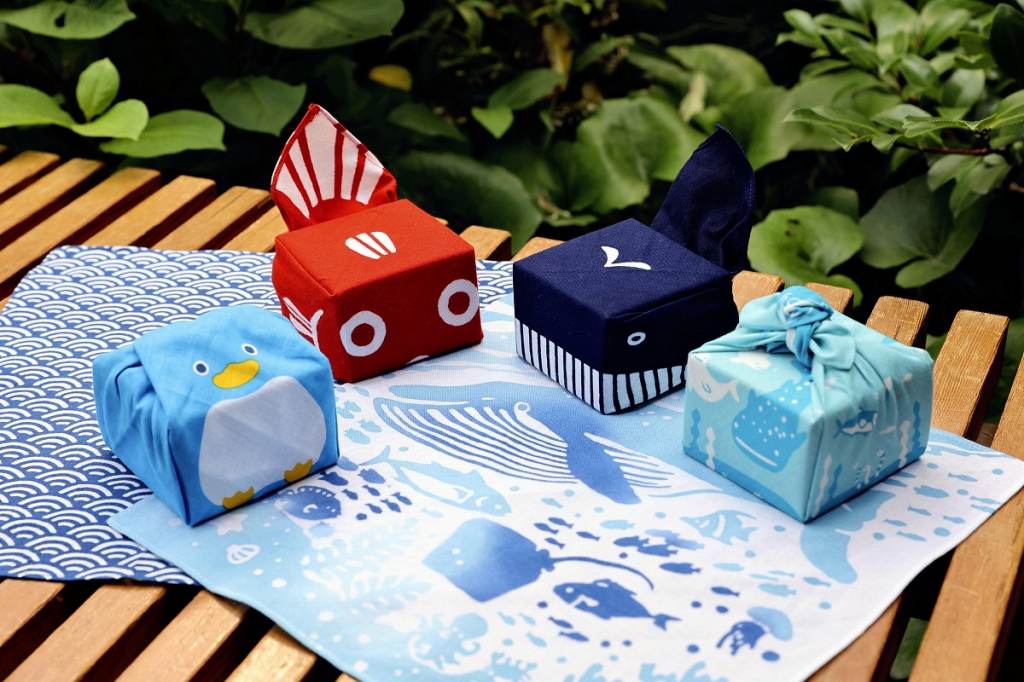 12:00 JST, August 18, 2023
Little gifts come in handy this time of year on such occasions as visits home and for summer greetings, and wrapping them in a small tenugui hand towel can add a playful — and traditionally Japanese — touch.
The Mamegui store in Tokyo Station's Gransta shopping area offers small tenugui with about 120 different patterns, ranging from typical summer motifs like watermelons and morning glories to animals such as dogs and cats. Boxes of sweets wrapped up in the cloths are on display in the shop.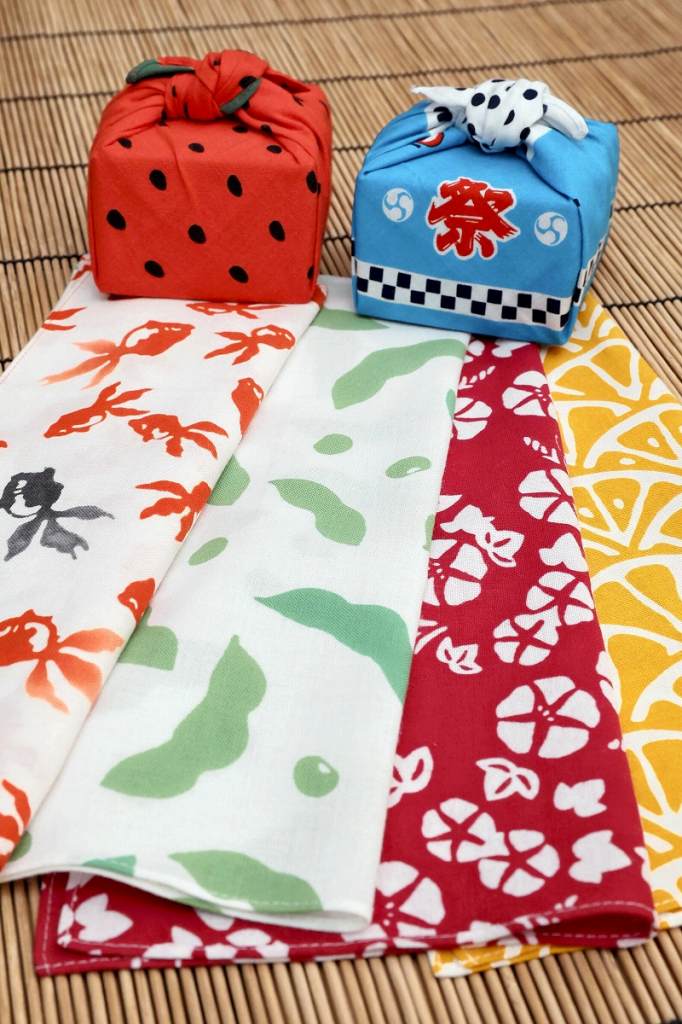 Compared to a typical tenugui cloth that is about 90 centimeters long and 33 centimeters wide, Mamegui offers pieces that are about 27 centimeters on each side.
The shop's operator, Kamawanu Co., was founded in 1987 as a store specializing in tenugui hand towels in Tokyo's Daikanyama district.
The idea of selling smaller tenugui emerged when the company was preparing to open the Tokyo Station shop in 2007. Tokyo Station is "a landmark for meetings and departures," and the company decided to offer small towels in the hope they would be used to "wrap gifts imbued with people's feelings."
Each pattern and design has its own meaning. For instance, hemp leaf represents a wish for a child's growth because the plant grows quickly. A dragonfly means good luck in winning games because the insect can only move forward.
"By wrapping gifts in these cloths, senders can put their thoughts into the items without having to say anything," said Kamawanu President Kazuhiro Kato. "I wanted to make these cloths something that will also help the recipients remember the moment they were given the present every time they see the cloth."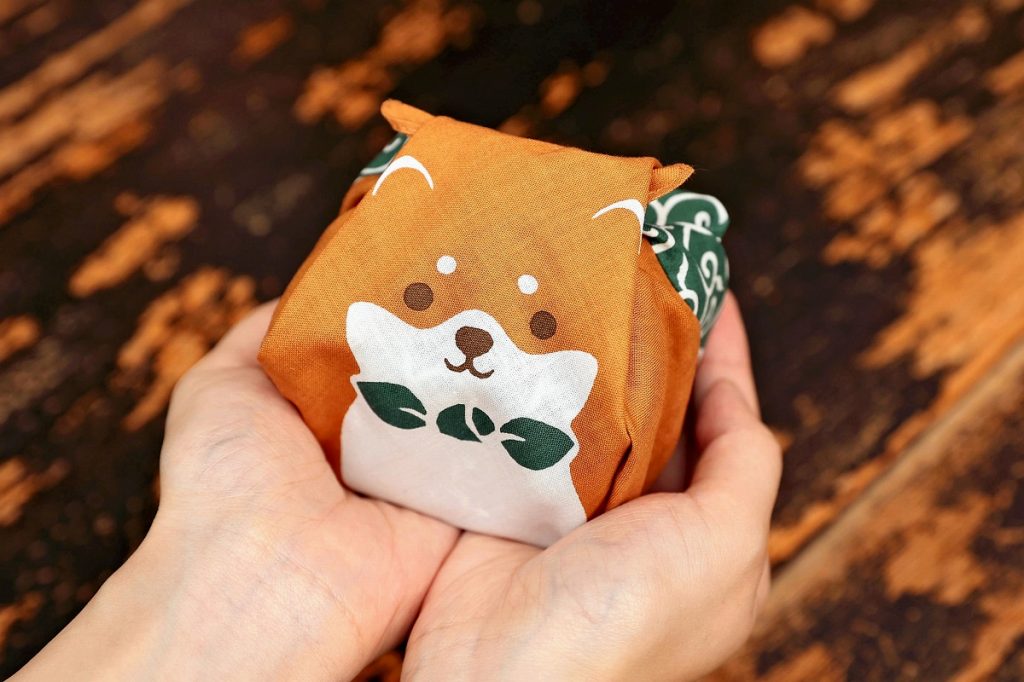 Among the various designs, the animal motifs are especially cute and make wrapping fun.
Wrapping a small box with a Shiba dog pattern, we see that the cloth is designed so that the animal's face is in the front and the ears at the end of the cloth tie at the top. A goldfish pattern is designed to have its tail fin at the end of the cloth.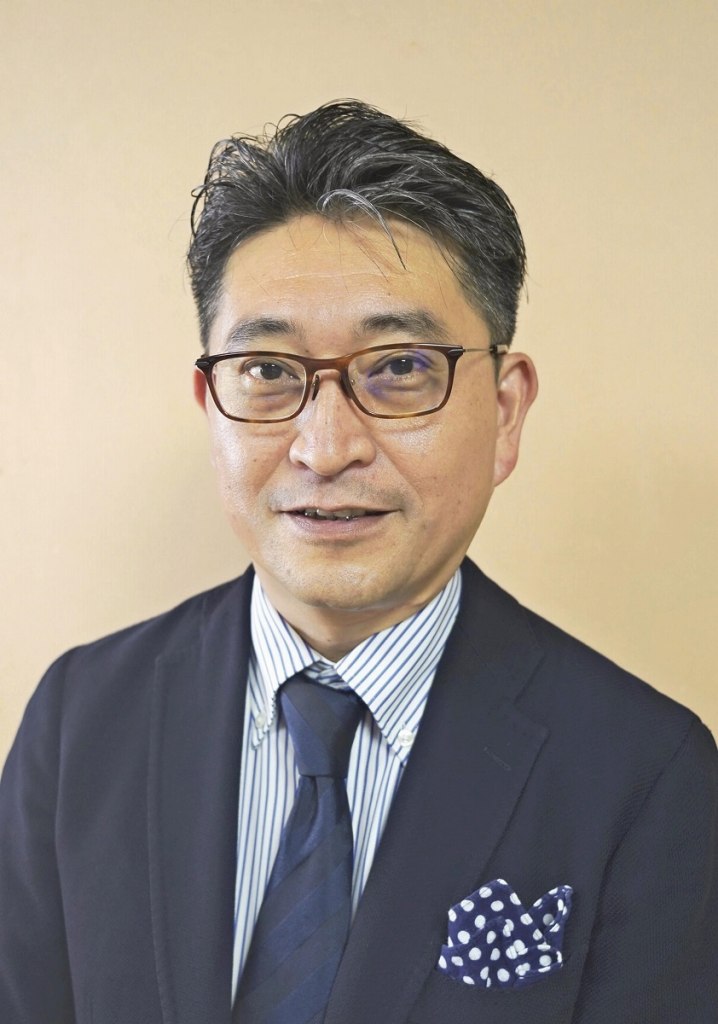 Each design has a different wrapping method to match the motif. It would be fun to put several patterns side by side under themes such as summer or the sea.
By adjusting the folding of the towels, they can be used in a wide variety of ways. You can wrap flowers in a cylindrical shape, or use the one with a rabbit face as a pocket kerchief, making it look as if the animal is poking its head out.
They are dyed using a technique that creates the same pattern on both sides, making them easy to use.
"I hope you can find your own way to use them to have fun," said Kato.
Some products with summer motifs have a limited run.
Ideal for interior decoration
Small tenugui hand towels can also be used to decorate one's home.
Using cloths with patterns like fireworks or sunflowers together with wind chimes and fans can give a room a summery look. Frames the size of these small towels are also available, and the patterns can be changed to match the style of the room.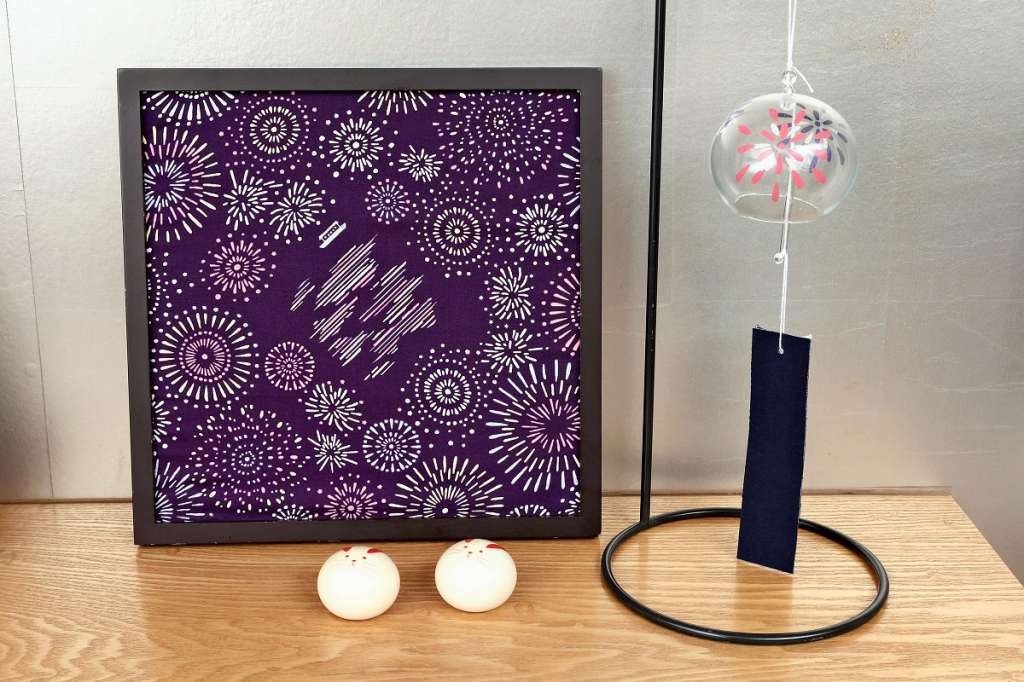 Mamegui's towels can be spotted on social media these days, as some people use them as the background to take photos of their favorite stuffed toys and figurines.
According to Kato, the products are suitable for various occasions since they come in a wide selection of Japanese-style and other patterns.
"It would be great if Mamegui's products could move into various aspects of daily life," Kato said.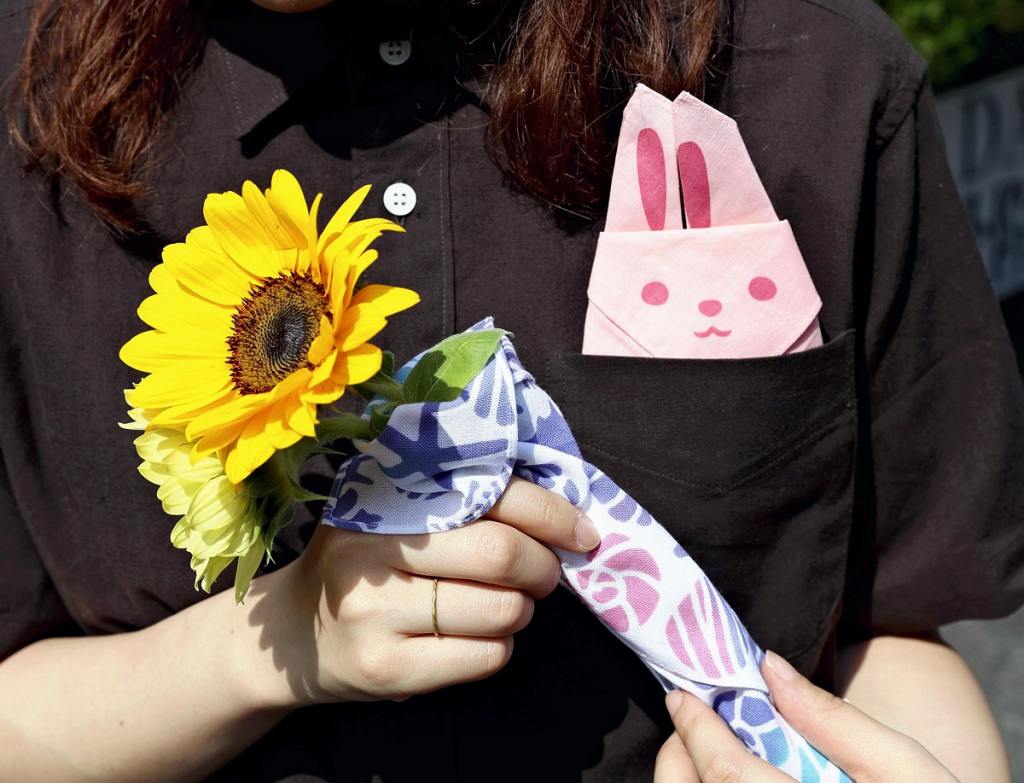 Add TheJapanNews to your Google News feed.