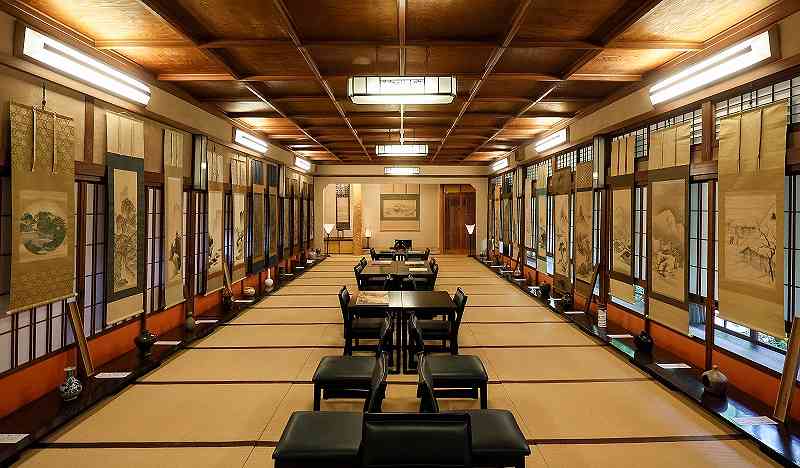 18:01 JST, July 17, 2022
OME, Tokyo — A private art museum in front of Mitake Station on the JR Ome Line was once a ryokan traditional Japanese inn called Kajikaen.
Initially, Kajikaen was a luxurious traditional Japanese restaurant, but it was turned into a ryokan around 1925. During World War II, the facility was used as a company's dormitory. After the war, ownership transferred to the grandparents of the current owner, Akira Usami, 74, and the cuisine-rich inn was reopened.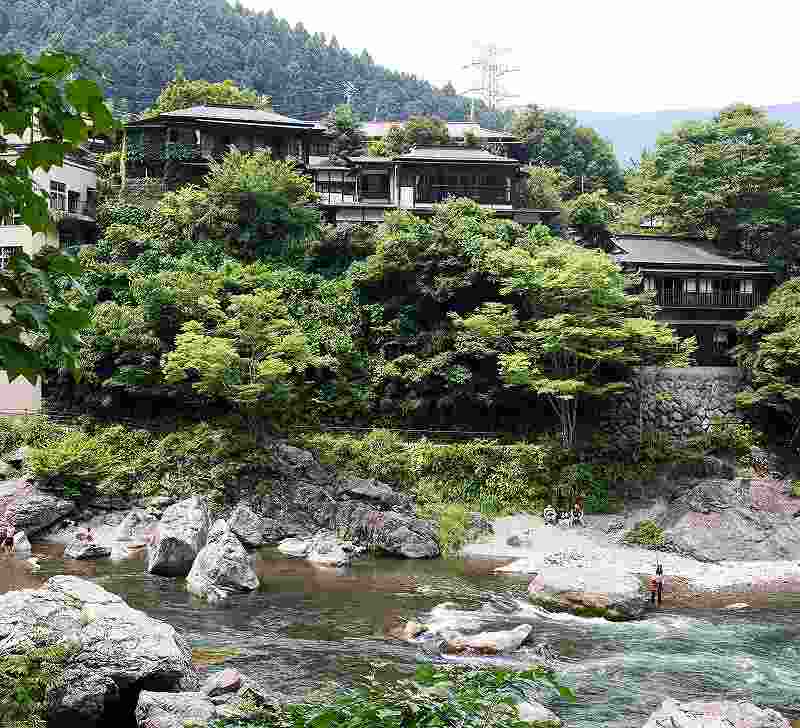 Usami took over the business as the third-generation owner and ran the inn until March 2017, when he closed it in part because there was no successor. In the following month, however, Usami reopened it as a museum, called Ryokan Tatemono Shitsurai Bijutsukan Kajikaen, in an effort to preserve the authentic Japanese architecture.
The buildings are complex, intricate structures that exude the elegance of the Taisho (1912-1926) and early Showa (1926-1989) eras. Many of the rooms face Mitake Valley and have an outstanding view. The buildings were designated in 2020 as registered tangible cultural properties.
In the summer exhibition, which runs through Aug. 21, about 30 landscape paintings are on display in a large tatami-mat room that used to be a banquet hall. Dozens of works, including hanging scrolls, are also exhibited in 18 former guest rooms, including in the tokonoma — an alcove in a traditional Japanese room where art or flowers are displayed. Every piece of art is from the museum's collection.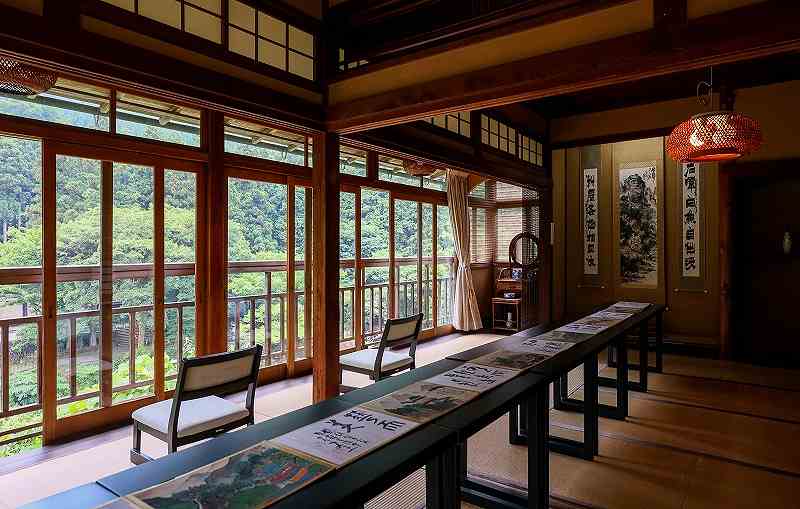 Even in the heat of summer, a fresh breeze blows into all the rooms, which are decorated with flowers arranged by Usami. Visitors can enter every room, which was not easy when the facility was an inn.
"Scrolls are supposed to be in the tokonoma alcove. They don't look good when they're put in a glass case, like in ordinary museums," Usami said. "I began exhibiting Japanese paintings and calligraphy in the way they were originally displayed so visitors can enjoy them along with the wonderful view from the rooms."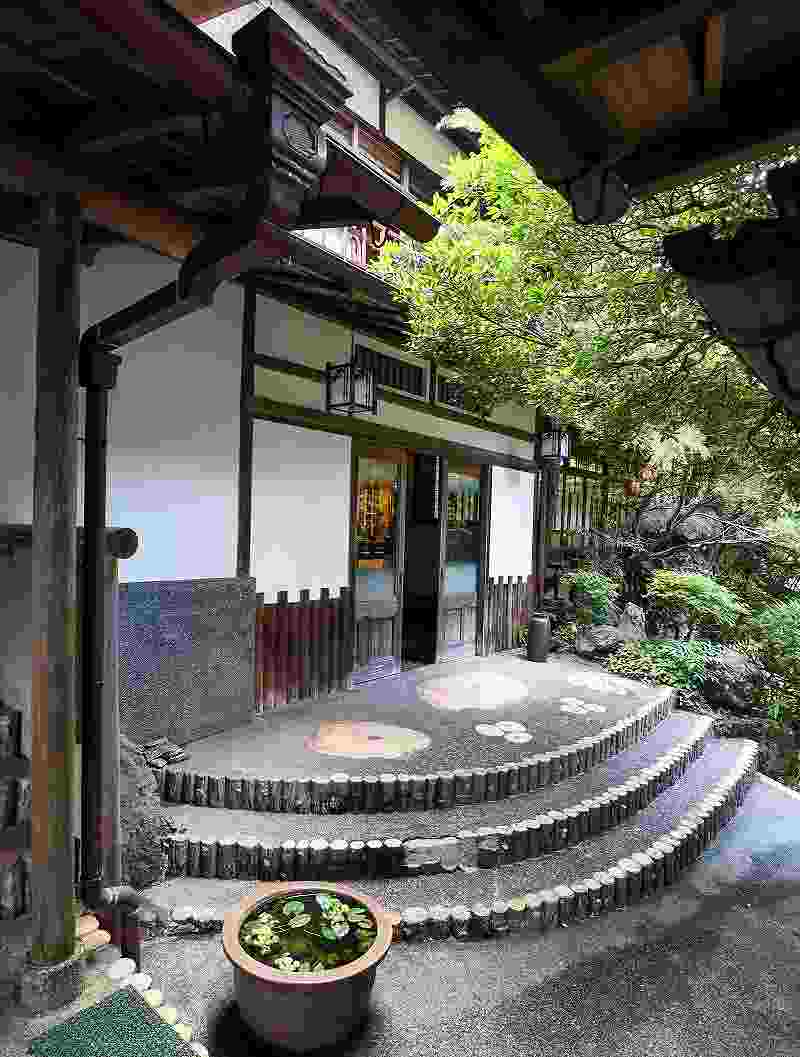 Usami said the collection comprises many artworks, including pieces by Nihonga-style painter Gyokudo Kawai, who took shelter in the area amid the war, as well as Edo-period painters Maruyama Okyo and Yosa Buson, and Tessai Tomioka, who was active from the Meiji to the Taisho eras.
"So I change the exhibitions 5 times a year," Usami said.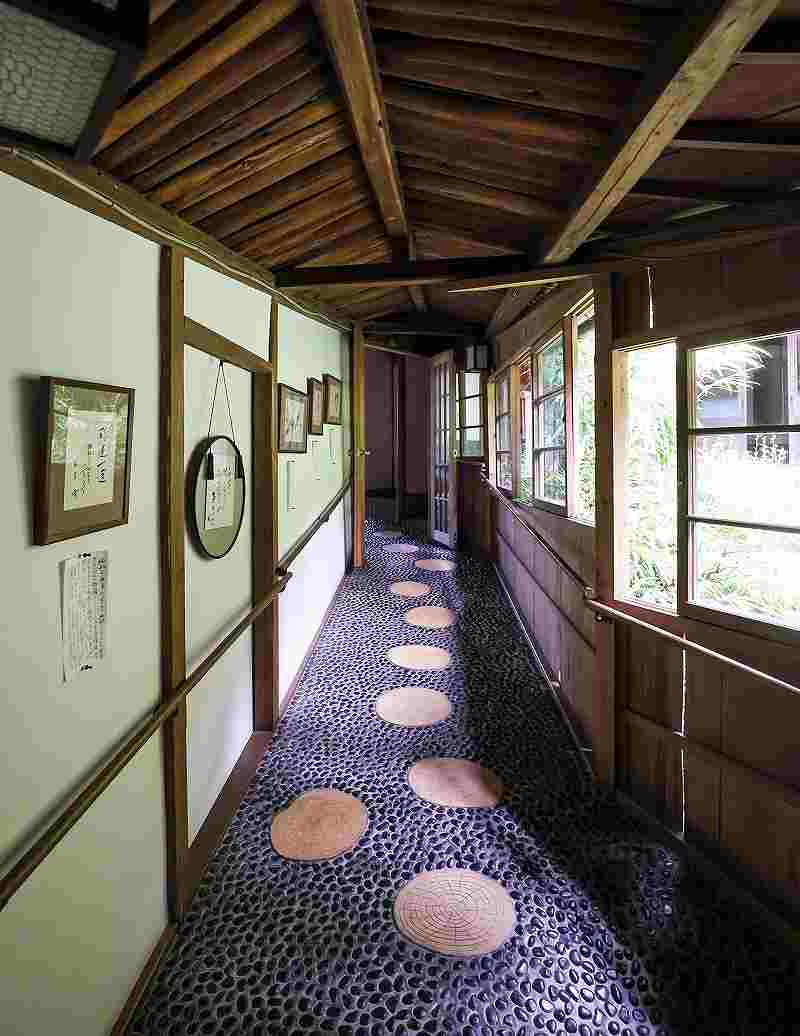 The museum is open from 11 a.m. to 4 p.m. Wednesday through Sunday (last entry one hour before closing). Admission is ¥800 for adults and ¥400 for elementary school to university students. Details are available on the Ome City Tourist Association's website.
Old & New video
Add TheJapanNews to your Google News feed.