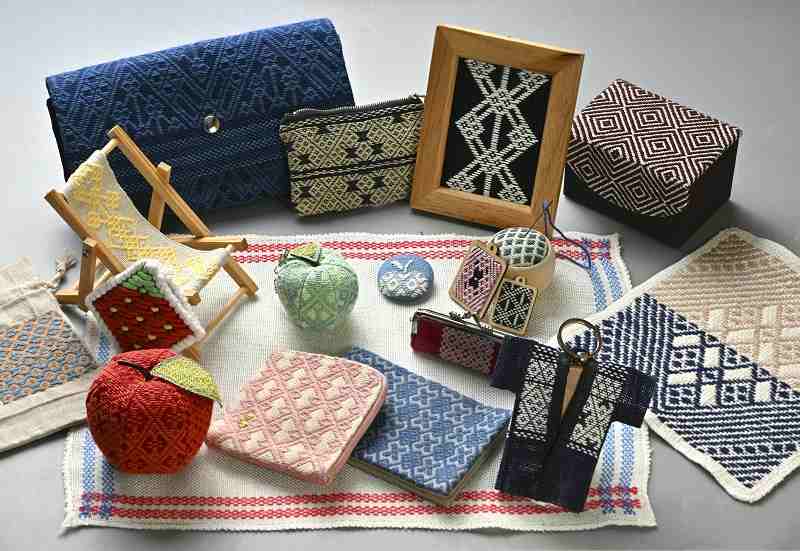 11:28 JST, May 19, 2022
Kogin-zashi embroidery is traditional needlework originally from the Tsugaru region of Aomori Prefecture. Popular for its stylish designs which feature beautiful diamond patterns, it often appears as part of daily-use items and interior design.
This style of embroidery dates back to the Edo period (1603-1867), when women from farming families in the region stitched white thread into coarse hemp farming clothes to reinforce them and hold in warmth. Various geometric patterns have been created over the years.
"The appeal of the embroidery lies in the intricacy and comforting aura of handwork, and the beautiful patterns that can be incorporated into modern life," said Iemasa Yamahata, a Kogin-zashi artist from Aomori Prefecture. Kogin-zashi, which is also called Koginsashi, drew attention during the mingei folkcraft movement in the early Showa era (1926-1989), which placed value on ordinary craftspeople making everyday tools.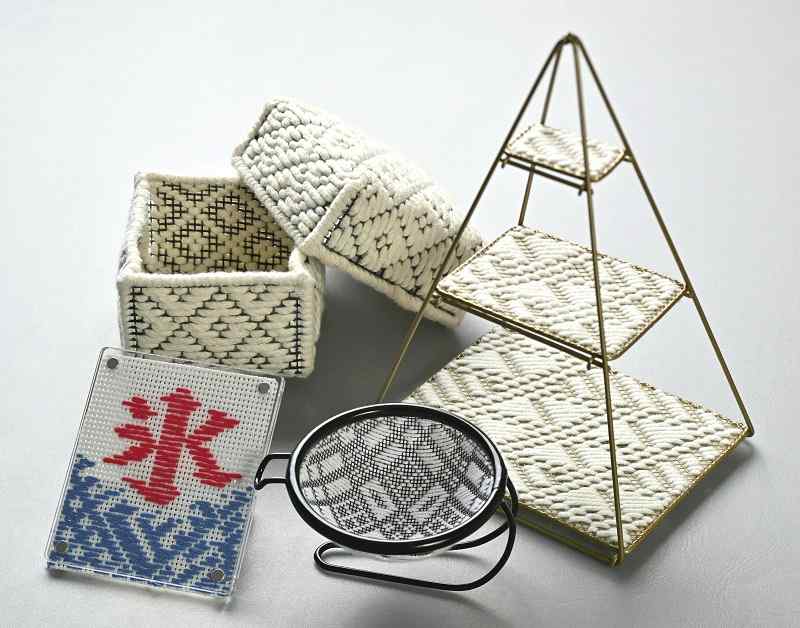 This embroidery has again been attracting attention in recent years for its stylish designs and functional beauty. An increasing number of stores sell handmade Kogin-zashi products, and more and more people are enjoying the embroidery as a fun handicraft with beautiful patterns.
Yamahata was impressed by a Kogin-zashi exhibition while he was a high school student in the Tsugaru region. After graduating from design school, he studied Kogin-zashi while coming up with various ways to use the embroidery.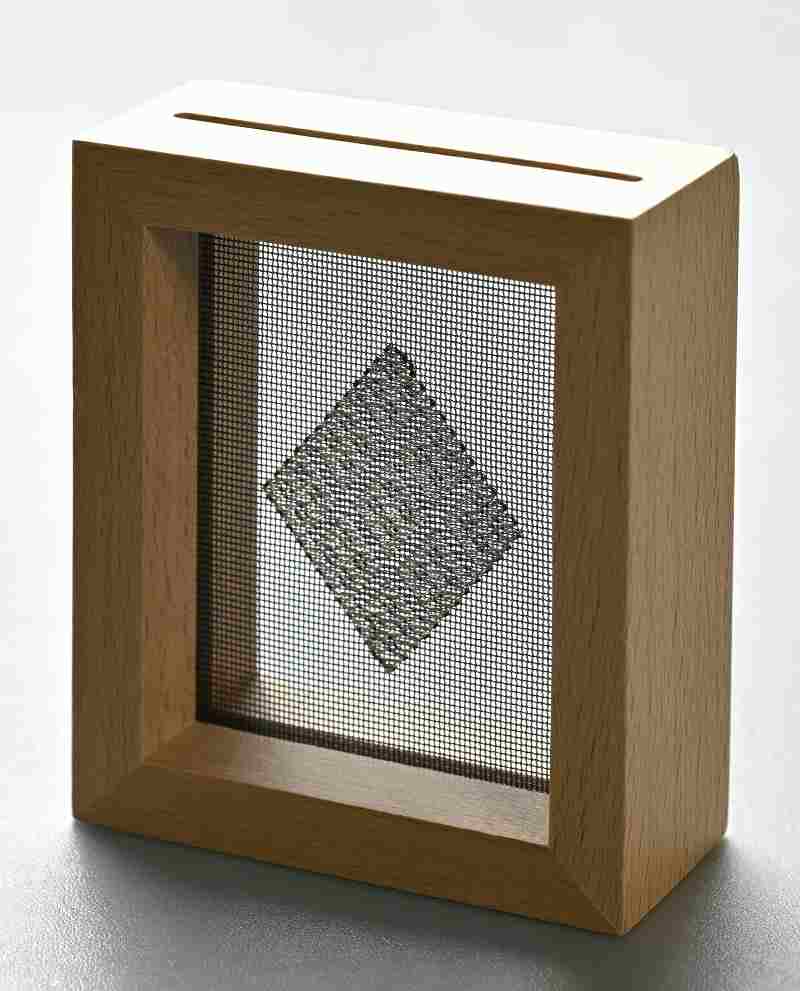 He worked together with a company to develop daily items with modern designs incorporating Kogin-zashi. He also uses Kogin-zashi in the designs of posters and other things, as well as in hotel interiors.
"The patterns are all simple, so they can be easily worked into designs and used in interiors," Yamahata said. He's created or collected various Kogin-zashi products such as a wallet, a place mat, a business card holder and a small object that looks like an apple. All these items feature lovely patterns.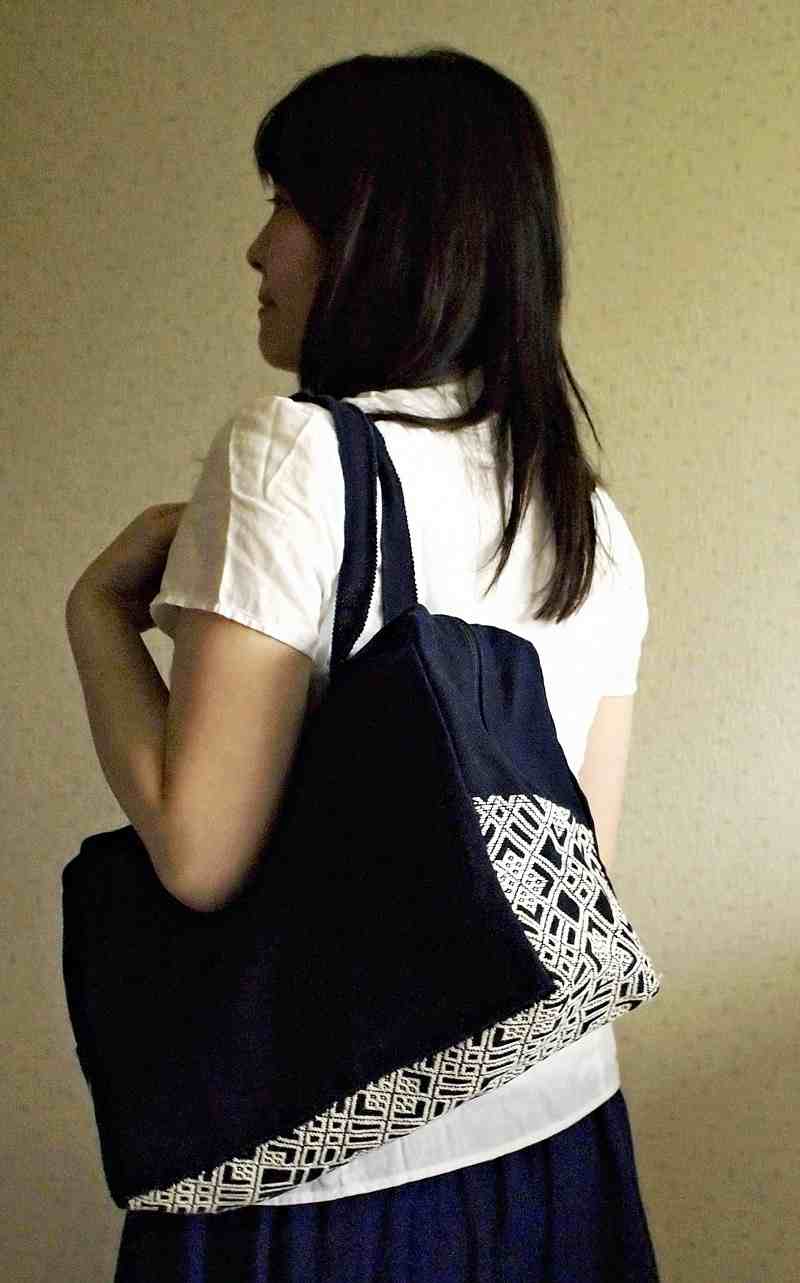 The patterns may look dull if they entirely cover clothes or large bags; according to Yamahata, small elements are easier to incorporate. One example is a stylish eco bag partially covered with a Kogin-zashi pattern.
Kogin-zashi can also be used on materials other than fabric, if thread can be stitched into the material. For example, you can add a new atmosphere to an accessory box made from a metal tea strainer, or a mesh accessory holder.
"I want people to feel familiar with this traditional technique and patterns," Yamahata said.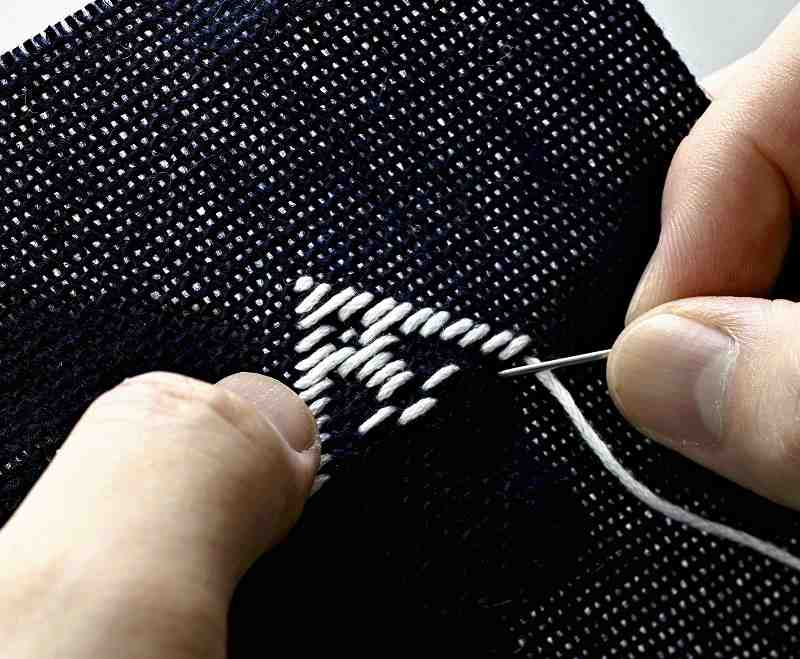 Start small
Kogin-zashi embroidery has a number of basic designs that can be combined freely. Working from a pattern, stitches are made one by one with special thread and needles while counting the fabric's weave.
"The hand stitching technique itself is not that difficult, and beginners can start with small articles," Yamahata said. You can refer to patterns in handicraft books and elsewhere to create Kogin-zashi embroidery, and there are also classes mainly in the Tokyo metropolitan area.
---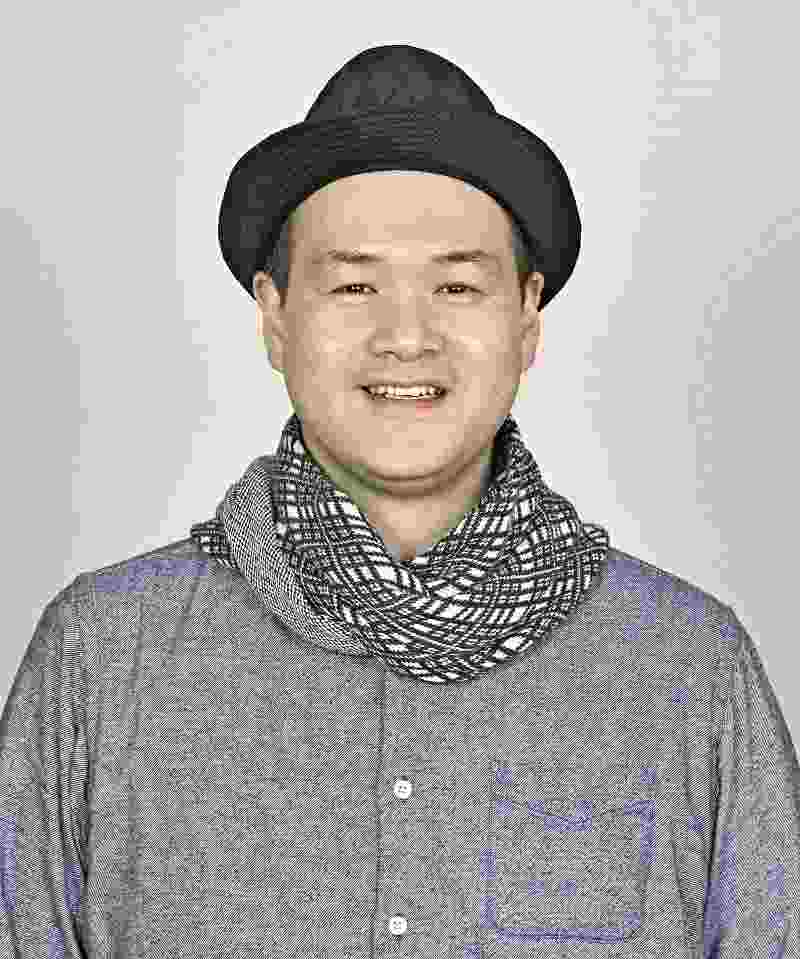 Iemasa Yamahata / Kogin-zashi embroidery artist
Yamahata was born in Aomori Prefecture in 1983. He is the president of a design company, and runs the website kogin.net highlighting the appeal of Kogin-zashi embroidery.
---
Add TheJapanNews to your Google News feed.