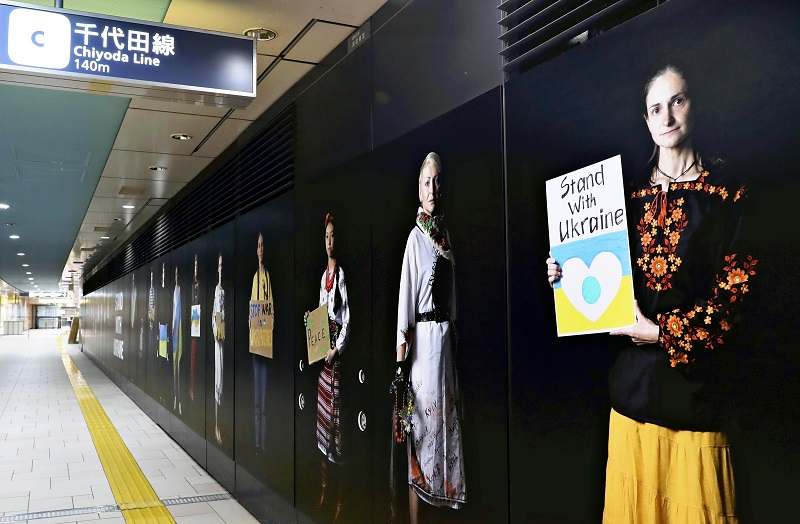 18:15 JST, April 4, 2022
A photo exhibition featuring Ukrainians living in Japan wishing for peace amid Russia's military invasion of their homeland opened Monday at Tokyo Metro's Omotesando Station and will run until Sunday.
Over the course of three days starting March 23, exhibition organizer and photographer Naotaka Miyamoto photographed 23 Ukrainian men and women living in Japan.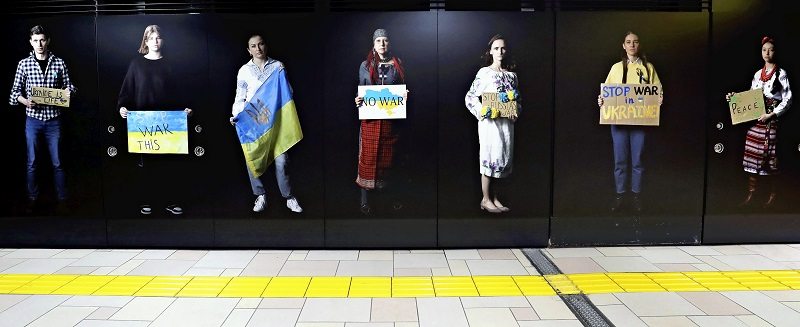 The photos of people lined side-by-side and holding boards inscribed with messages expressing solidarity, such as "Stop War in Ukraine" and "Stand With Ukraine," can be seen on a 30-meter-long wall in an Omotesando Station underground passageway.
An office worker from the suburbs of Kyiv, said: "I hope Japanese people who see this will support Ukraine. Don't get used to the tragic news being broadcast every day."
---
Ukraine Photo Exhibition held in Omotesando Station
---