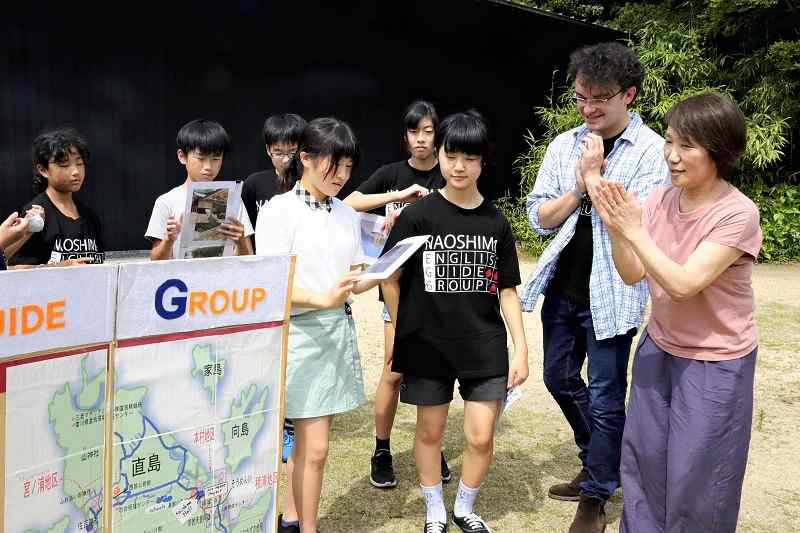 16:13 JST, August 8, 2021
NAOSHIMA, Kagawa — Elementary and junior high school students on Naoshima island are working hard to learn English so they can serve as tour guides to more foreign tourists after the coronavirus pandemic is brought under control. The island has been attracting attention as an "island of contemporary art" both in Japan and abroad.
When I visited the island, students from the English guide group "Naoshima EGG" were practicing their language skills by repeating: "This is Minamidera. It was made in 1999 …"
They were standing in front of "Minamidera," which is an art space set up as part of Art House Project to renovate vacant houses and other buildings on the island into new art spaces.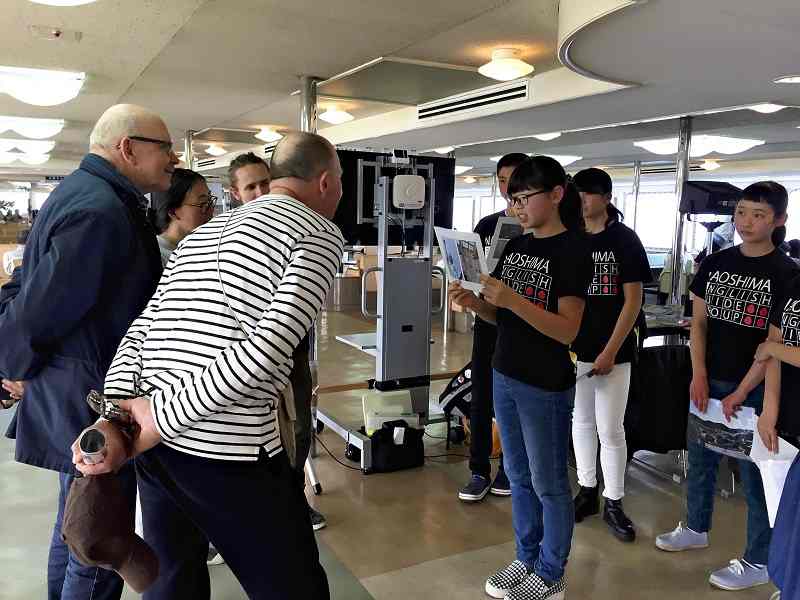 Naoshima EGG was founded in 2012. Michiko Hamanaka, 63, who taught English at elementary and junior high schools on the island for years, has been leading the group and promotes the charms of the island in English.
The group also participates in the Setouchi Triennale to introduce the island's artworks as well as traditional performances, such as a puppet bunraku theater troupe comprising only women, to foreign tourists.
In the 1980s, the Naoshima town government began putting more forcus on English education. It became one of the first municipalities in Japan to invite assistant language teachers to its schools.
Hamanaka started Naoshima EGG because some of her students felt uneasy about their communication skills when they got jobs off the island. She said that the children who grew up on the island were not used to talking to outsiders.
"I hope that by talking to many people in English, it will foster their ability to express themselves and they will be proud of where they come from," she said.
The Chichu Art Museum, literally "underground art museum," was opened in 2004. It was designed by Tadao Ando with most of its buildings being located underground in order to preserve the landscape of the island. Other artworks have appeared one after another, such as Yayoi Kusama's "Red Pumpkin" and buildings of Art House Project, which have attracted more and more foreign tourists.
In 2013, the group started having elementary and junior high school students help give tours in English at the Benesse House Museum.
Raito Ukita, 12, a member of Naoshima EGG, greets foreign tourists in English whenever he sees them or guides them around the museum.
"I'm glad I was born on this island because it's famous for its art," Ukita said. "I want to learn [more English], so I can tell other people about how great this island is."
Hamanaka said, "I hope that the children will grow through interacting with different people and learn to love the island even more."
Education attracts immigrants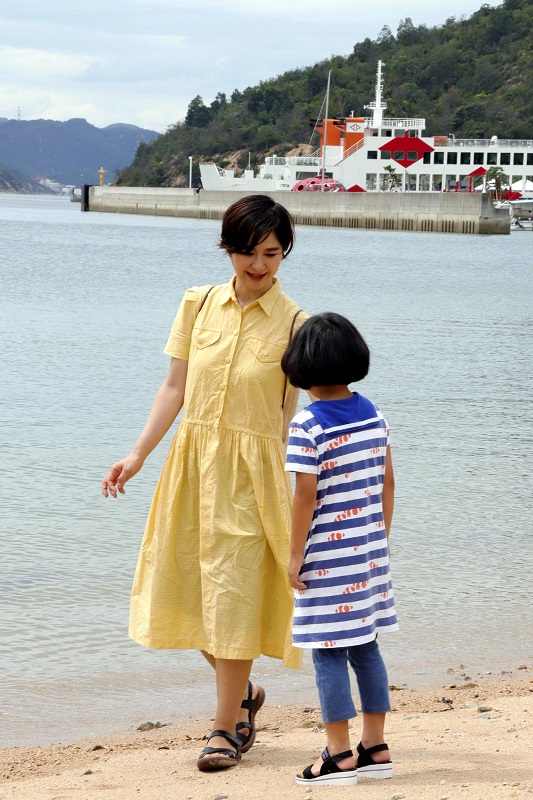 As the English level of the children on the island is quite high, it is attracting a lot of attention, including from manga artist Shiori Matsuzaki, 34, who moved to Naoshima island in 2011. Her eldest daughter is now in second grade.
"Kindergarteners are learning English here by singing songs," Matsuzaki said. "I'm very glad that the people on the island are making such efforts."
The local government expects that Naoshima's English education program will be a major draw for families with children.
Add TheJapanNews to your Google News feed.