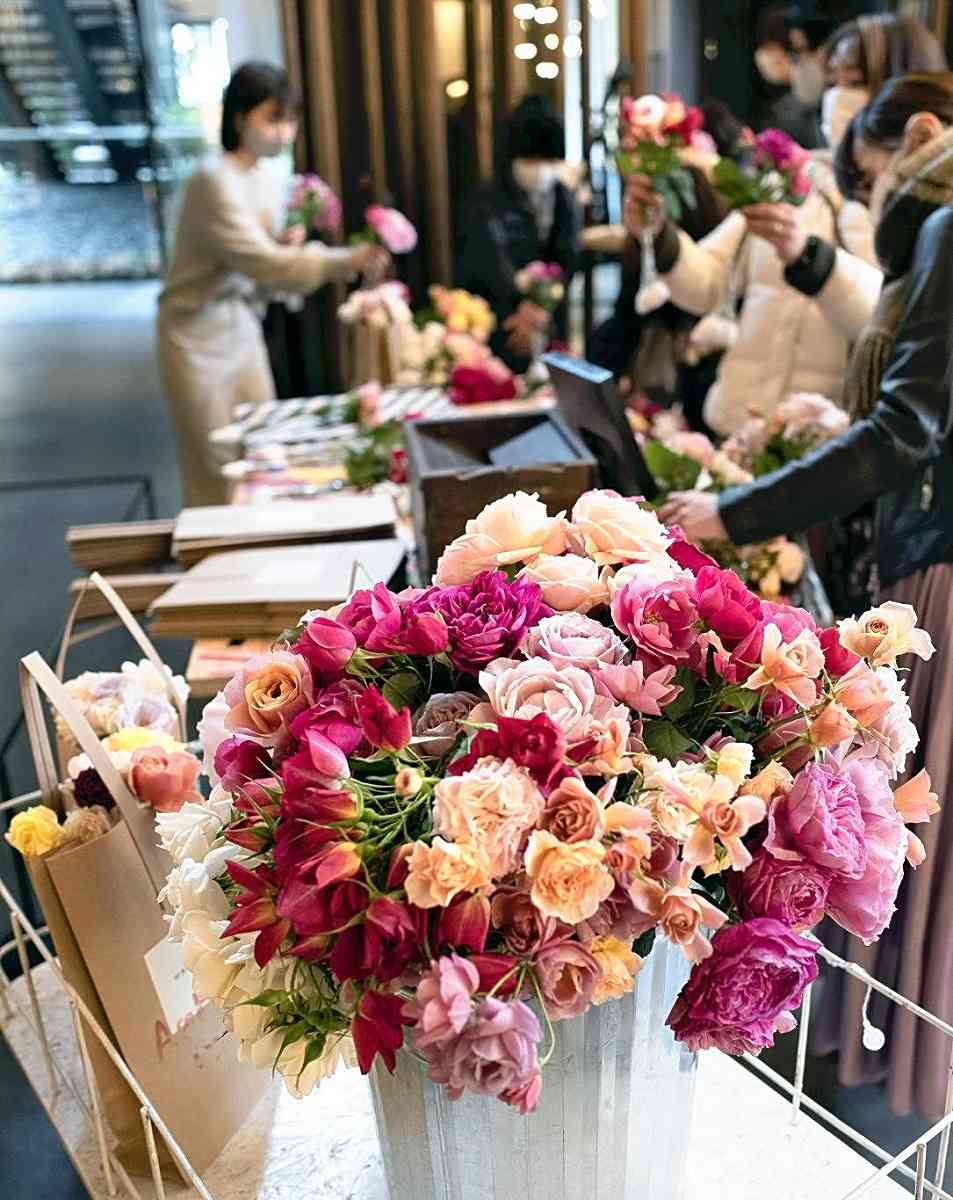 10:30 JST, February 6, 2021
Pictures of roses posted on the Instagram account of Rose Farm Keiji in Moriyama, Shiga Prefecture, drew comments such as "So pretty," and "The color is soothing." The roses that the farm calls "Wabara" are all original varieties developed by the farm.
Kenichi Kunieda, 39, the third-generation farm operator who started cultivating roses in 2006, posts information such as the blooming of roses grown at the farm and the origins of their variety names on social media.
"Because we're producers, we can directly tell people about the growth of our roses every day," Kunieda said.
Kunieda's father, Keiji, started breeding roses about 40 years ago. The farm now produces about 60 varieties. Unlike foreign varieties, its roses are "more like flowering plants and have classy and soft features unique to Japan," Kunieda said.
In 2020, sales on the farm's website grew five-fold from the previous year as people stayed home longer due to the pandemic. The farm also sells its roses by holding a "Sunday Rose Market" every Sunday at Ace Hotel Kyoto, which was launched in Kyoto last year by a hotel chain operator whose first branch is in Seattle. The market has no sellers present, and buyers are asked to place money for the roses in a box.
"It seems the more natural appearance [of the roses], which harmonizes with Japanese interior designs, has been well received," Kunieda said.
Roses from Japan are gaining a following for features that differ from the conventional glamorous rose. Japanese roses are characterized primarily by their light and soft colors and fluffy and delicate petals.
Hayato Yagi, 39, of the Yagi Rose Breeding Farm in Kikugawa, Shizuoka Prefecture, also produces original varieties at the farm and began selling these varieties, collectively called "Art Roses," directly to customers in 2019. One of the varieties called Vase won the outstanding performance award at the Flower of the Year Ota in fiscal 2020, an annual event organized by Ota Floriculture Auction Co., which is a major wholesaler of flowers in Tokyo.
"Hanajikan," a magazine specializing in flowers and published by Kadokawa Corp., ran a special feature on roses last October. Breeding domestic roses flourished for a decade from 2000, and Japanese varieties have now been stably produced over the past few years, according to Midori Yanagi, the editor-in-chief of the magazine.
"The circle of rose breeders has expanded even into small farm operations," said Kiyoshi Imai, the owner of Imai Nursery in Kure, Hiroshima Prefecture, and a member of Dream Rose Japan, a group of rose farmers working to popularize domestically grown roses.
More and more rose farmers are publicizing the originality of their roses. Shintaro Masuda, a 40-year-old owner of the Masuda Rose Garden in Fujieda, Shizuoka Prefecture, cultivates only rose varieties with strong fragrances such as sweet ones and those with a scent like black tea leaves. There are now 10 of the garden's original varieties.
"I want to live up to the people's great expectation for fragrant roses," Masuda said.
Yanagi said: "Roses, which everyone love, have a lot of new varieties, which only enhances the attractiveness of the flower. Young producers these days have successfully branded their roses and are working to connect with customers.
"Such producers of new rose varieties are likely to gain quite a following."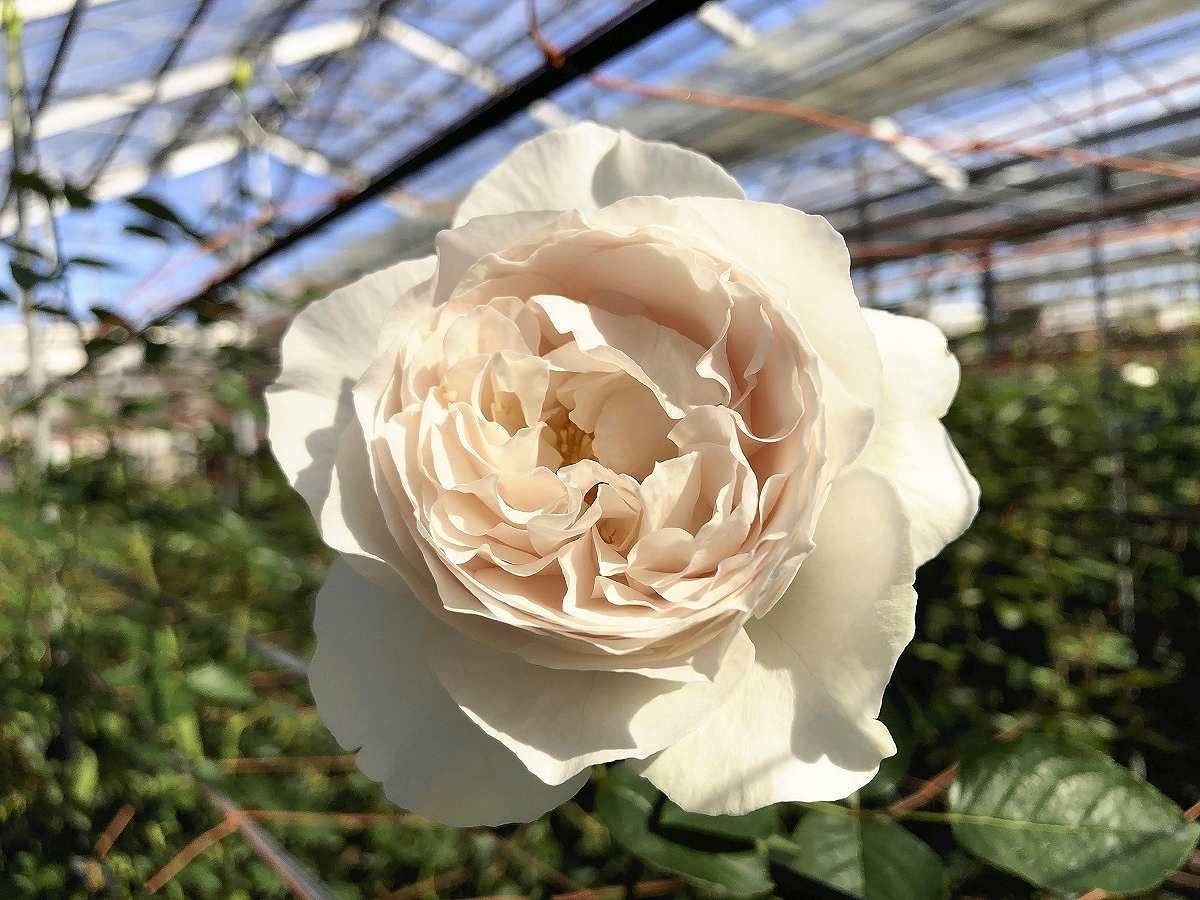 Add TheJapanNews to your Google News feed.