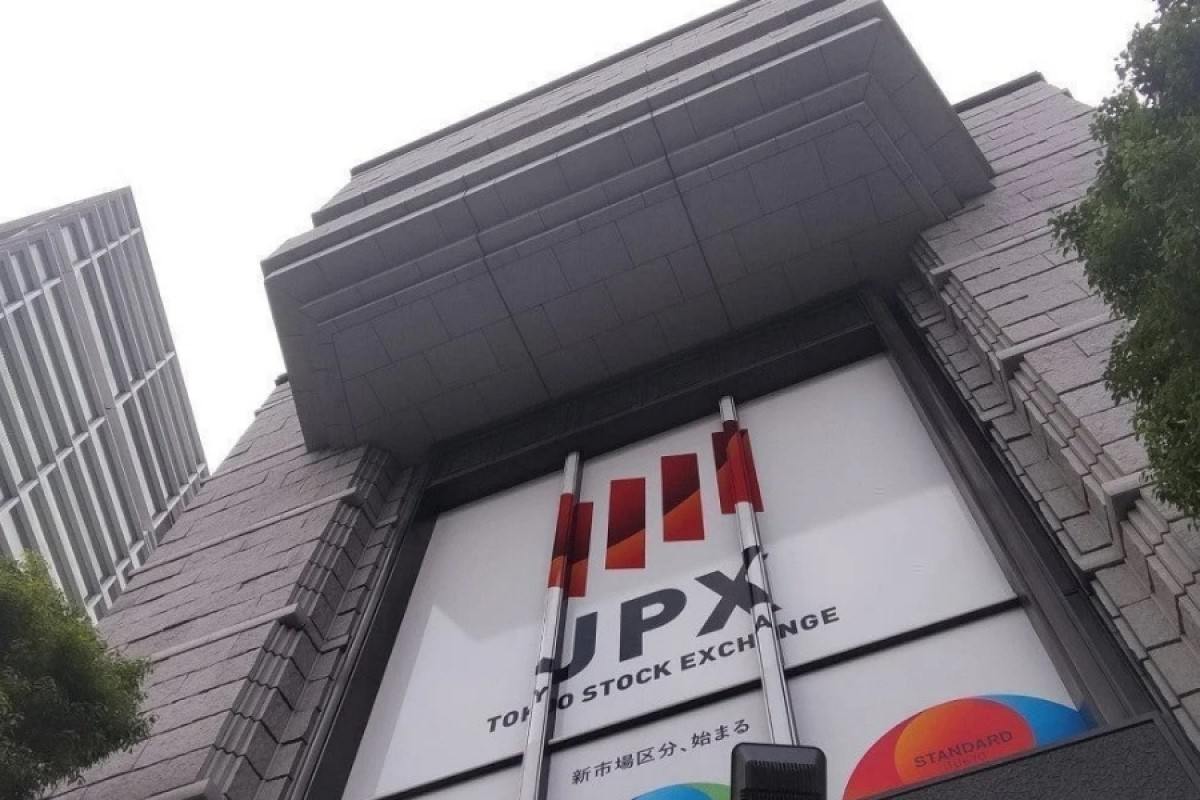 11:59 JST, November 18, 2023
TOKYO (Jiji Press) — Japanese stocks are likely to consolidate around their current levels next week, market sources said Friday.
Investors are expected to pay attention to upcoming economic indicators to confirm how strong the global economy is, they said.
This week, the benchmark Nikkei 225 average surged 1,017.09 points, or 3.12%, to end at 33,585.20 on Friday.
Stocks were pushed higher by the U.S. consumer price index for October, released Tuesday, showing a slowdown in inflation in the world's biggest economy. Rosy earnings reports by Japanese companies also helped the Nikkei retake 33,000 for the first time in some two months.
"Beating the year-to-date high [of 33,753.33 marked in July] is within reach," an official at a midsize securities firm said.
But the official noted that "moves to reevaluate Japanese stocks based on their earnings have yet to pick up steam," as evidenced by shrinking trading value after the end of the earnings season.
In the four-day week this week, the Nikkei is expected to move mainly between 33,000 and 34,000, analysts and brokers said.
The Tokyo market will be closed Thursday for a national holiday. Wall Street will also be closed the same day for the Thanksgiving holiday and operate on shorter hours the following day, Black Friday.
Stocks are unlikely to see active trading throughout the week, with U.S. and other foreign investors retreating to the sidelines for Thanksgiving. The market can hardly shrug off selling expected to be prompted by its further rise, analysts said.
Still, the midsize securities firm official suggested that the Nikkei may possibly beat the July high or even reach 34,000 on futures-linked speculative buying in thin trading.
Meanwhile, the market's bottom seems to be solid.
"Investors are believed to scoop up stocks if the Nikkei slides close to the 33,000 threshold," said Masahiro Ichikawa, chief market strategist at Sumitomo Mitsui DS Asset Management Co.
"Investor attention is likely to turn to the global economy" as the Japanese reporting season and the slew of U.S. inflation-related data releases have run their course, an official at a major securities firm said.
Key indicators scheduled to be released this week include U.S. existing home sales and durable goods orders for October, due out Tuesday and Wednesday, respectively, and S&P Global's November purchasing managers' indexes of key countries including the United States.
The earnings call of U.S. chip giant Nvidia Corp. on Tuesday may sway semiconductor-linked and other technology shares on the Tokyo market, Ichikawa added.
Add TheJapanNews to your Google News feed.