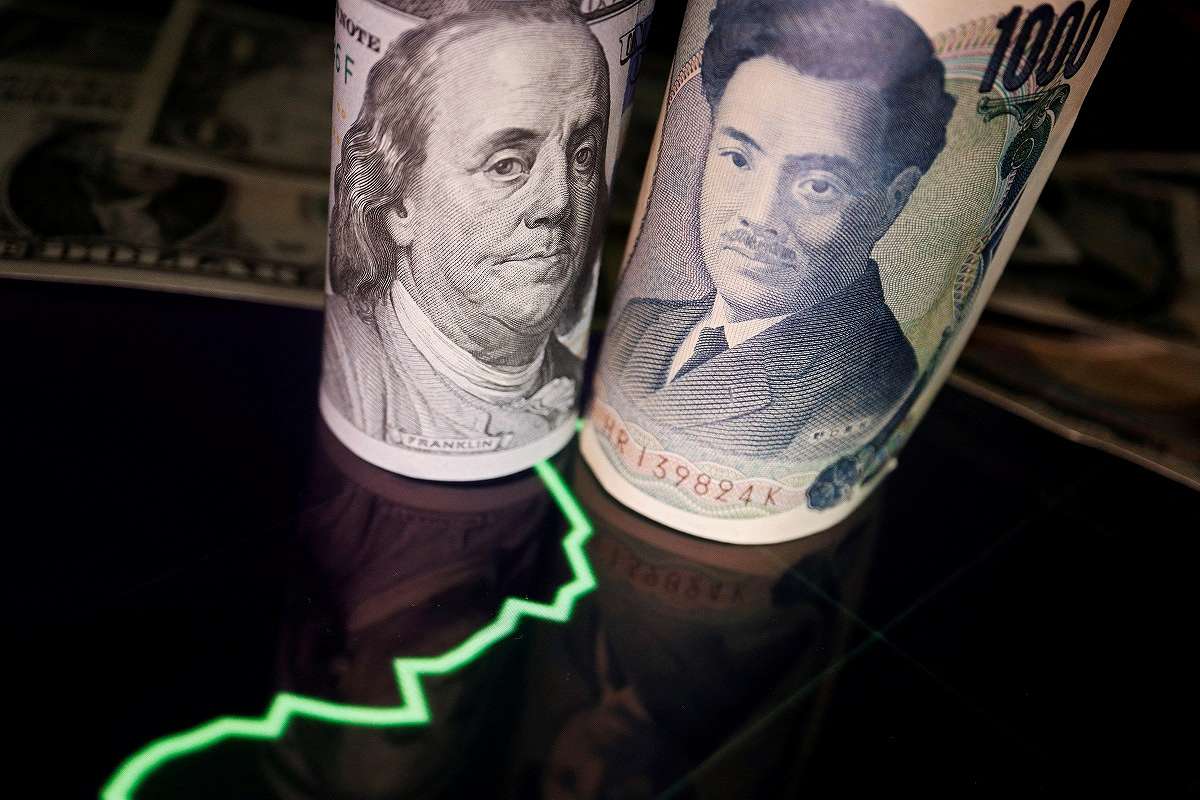 17:28 JST, October 5, 2023
TOKYO (Jiji Press) — Japan faces a tough task ahead to stop the yen's slide against the dollar through interventions, given that U.S. long-term interest rates are likely to remain high.
Speculation spread among market players that the government and the Bank of Japan may have conducted a yen-buying intervention as the dollar made volatile moves in New York trading Tuesday.
In New York, the U.S. currency plunged to around ¥147.30 shortly after rising above the psychologically important line of ¥150, raising market suspicion that Japan launched a stealth intervention in which authorities do not immediately confirm whether they have stepped in.
The country, however, faces a tricky task to steer the foreign exchange market toward a stronger yen, as the current weakness of the yen is due to a wider gap between Japanese and U.S. interest rates caused by rising U.S. long-term interest rates.
The yen's descent has been slower recently than in autumn last year, when Japan spent a total of around ¥9 trillion to conduct interventions to combat the yen's slide on three occasions.
Some within the foreign exchange market are skeptical of the possibility that the Japanese authorities will resort to a fresh yen-buying intervention.
They believe that the recent moves of the dollar-yen pair were not volatile enough to win understanding from overseas authorities for such a measure.
Masato Kanda, vice finance minister for international affairs, however, rejected such readings on Wednesday.
"If unilateral moves going in one direction accumulate and become very big for a certain period, they would be considered excessive foreign exchange fluctuations," he said.
Even if the Japanese authorities step in and manage to slow yen selling, the effects are expected to be limited.
Many market players firmly believe that the U.S. Federal Reserve's tight monetary policy will be in place for a long time as soaring crude oil prices have rekindled inflation concerns.
Predicting that a U.S. interest rate cut will only come in the second half of 2024 at the earliest, an official at a major Japanese bank said, "Until then, market interventions will have little effect, with the yen expected to face downward pressure."
Some market players believe that the BOJ should revise its current ultraeasy monetary policy as soon as possible in order to narrow the Japan-U.S. interest rate gap.
Add TheJapanNews to your Google News feed.