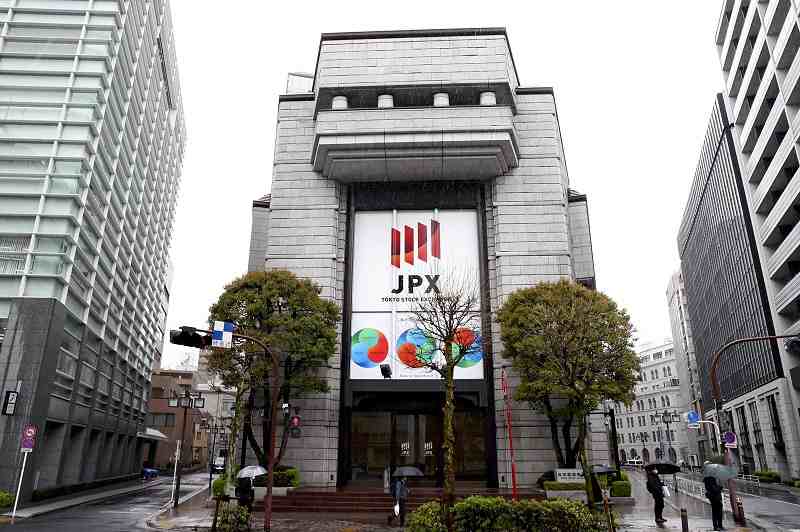 11:58 JST, September 30, 2023
Tokyo, Sept. 29 (Jiji Press) — Tokyo stocks are expected to test their downside next week, as U.S. long-term interest rates staying at high levels are still seen worsening market conditions, market sources said.
The Tokyo market is likely to move nervously with players paying attention to U.S. interest rate moves and the Nikkei average's recent low of 31,450, marked on Aug. 18. The index is expected to move mainly between 31,300 and 32,300, analysts and brokers said.
This week, the Nikkei average of 225 selected issues listed on the Tokyo Stock Exchange's Prime section lost 544.79 points, or 1.68 pct, to end at 31,857.62 on Friday.
The market moved on a slightly weak note amid a mix of positive and negative factors before the end of the April-September first half of fiscal 2023. Such factors included trading to claim dividends and shareholder benefits, the replacement of Nikkei component issues and the suspension of buybacks by companies closing their books at the end of September.
Also, value stocks such as banks met with selling from the start of the week by disappointed investors who had too high expectations for the Bank of Japan's possible policy tweak, market sources said. At a two-day meeting of its Policy Board through Sept. 22, the BOJ decided to keep its ultraeasy monetary policy unchanged.
Next week, closely watched economic data are scheduled to be released, including the BOJ's "tankan" quarterly business sentiment survey and the U.S. Institute for Supply Management's manufacturing purchasing managers' index, both due out Monday.
Jobs data by Automatic Data Processing Inc. of the United States will be released Wednesday, while there will also be the U.S. Labor Department's employment data on Friday.
In the BOJ tankan survey, large manufacturers' current business conditions, assumed exchange rates and capital investment plans will garner attention, the sources said.
An official at a Japanese bank-affiliated brokerage firm said that it would be better for the Tokyo market if U.S. economic data turn out slightly bad. This is because a decline in U.S. long-term interest rates brought about by slightly worse results would send U.S. stocks higher, which would work positively for Tokyo stocks.
But since players might stay on the sidelines with a series of key statistics due out next week, market conditions are unlikely to improve rapidly, the sources said.
In addition, developments related to a potential U.S. government shutdown may also weigh on the upside of Japanese and U.S. stocks.
On the other hand, an official of another brokerage firm voiced hopes for a turnaround in the supply and demand situation after the end of events related to the fiscal first half in Japan.
"It's possible that expectations will grow that Tokyo stocks will go higher toward year-end," the official said.
Add TheJapanNews to your Google News feed.