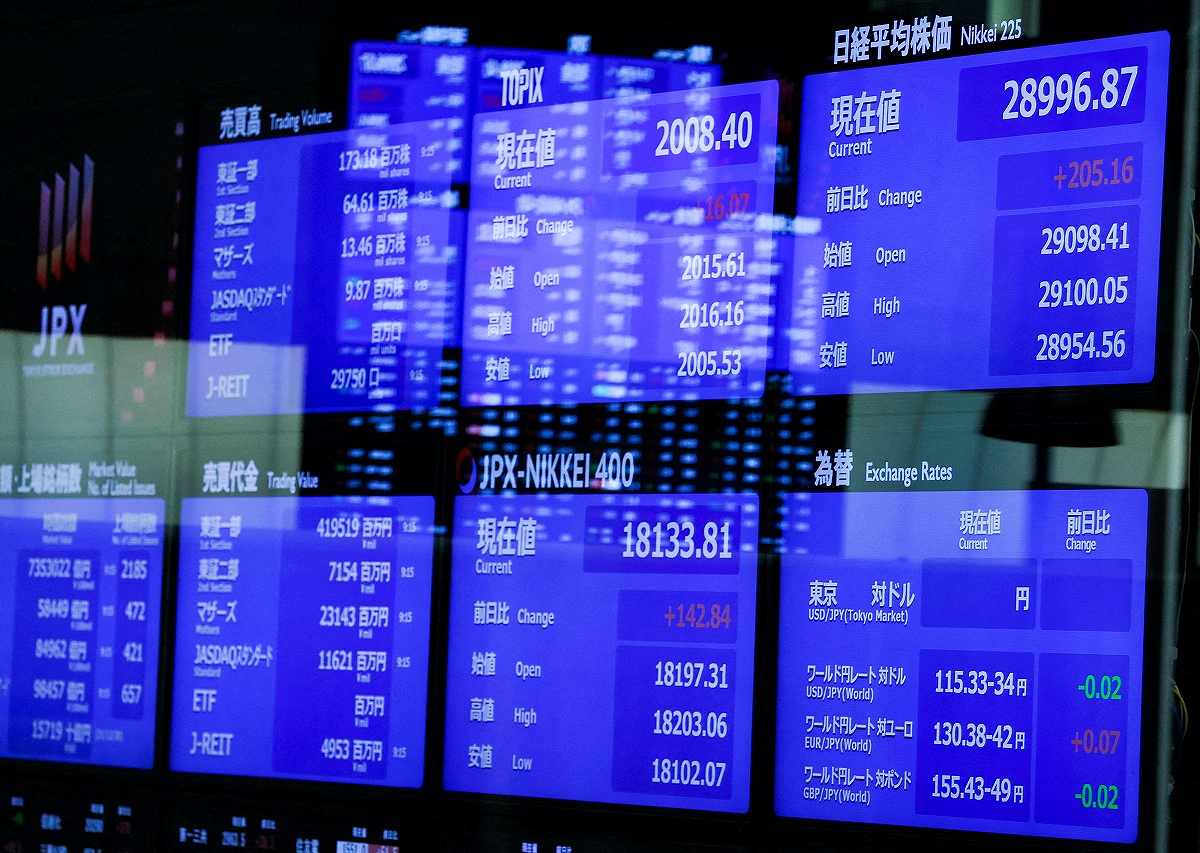 17:27 JST, January 26, 2023
TOKYO (Jiji Press) — The Tokyo Stock Exchange said Wednesday that it plans to end the transition period for its market realignment in March 2025 for most listed companies.
The exchange, under the wing of Japan Exchange Group Inc., is set to adopt the move after gaining approval from an expert panel.
Companies that do not meet the criteria for being listed on the TSE's three sections but are allowed to stay there under the transitional measure will need to take corrective steps before the period finishes.
Last April, the TSE reorganized its four market sections into three — the Prime top-tier section, the Standard section for midsize companies and the Growth section for startups.
Under the TSE's plan, companies that do not meet the requirements at the end of the transition period will be delisted after a one-year improvement period and six months of designation as an issue under supervision.
The March 2025 deadline will apply to companies whose fiscal years end in March. The TSE had not set a fixed end date for the transition period.
As of the end of 2022, a total of 510 companies were listed on the Prime, Standard and Growth sections despite not meeting the listing requirements.
Of them, about 60% have disclosed plans for clearing the requirements by March 2025.
About 80% plan to meet the criteria by March 2026, when the improvement period would end. The remaining 20% will remain listed as supervised issues past March 2026, until their disclosed plans for fulfilling the requirements end.
The TSE intends to create a system to allow companies to switch from the Prime section to the Standard section without screenings during a half year after its plan is adopted.
The system may lead some companies to move to the Standard section to avoid delisting from the Prime market.
At present, 1,837 companies are listed on the Prime section, 1,449 on the Standard section, and 516 on the Growth section.
Add TheJapanNews to your Google News feed.