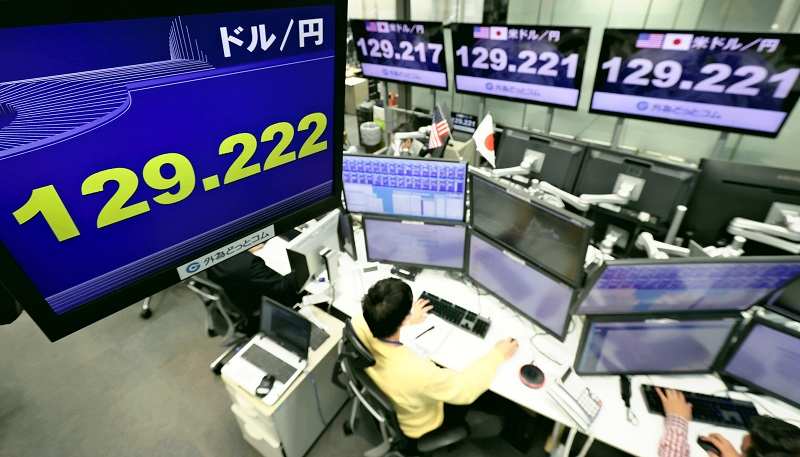 8:13 JST, April 20, 2022
Tokyo, April 20 (Jiji Press)—The dollar rose above ¥129 for the first time since May 2002 in foreign exchange trading early Wednesday morning.
The greenback reached around ¥129.40 briefly, hitting the highest levels since April 2002.
The yen's continued decline against the dollar was driven by unabated speculation that the gap between Japanese and U.S. interest rates will widen further, market sources said.
In U.S. financial markets Tuesday, the 30-year U.S. Treasury bond yield reached 3 pct for the first time since March 2019, following hawkish signals from the U.S. Federal Reserve amid escalating inflation.
Bank of Japan Governor Haruhiko Kuroda has warned against excessive weakness of the yen. But the warning has had "only limited impact on currency rates," said an official at a European-affiliated financial institution.
"The dollar is expected to test ¥130," with yen selling seen continuing, the official added.
In New York on Tuesday, the dollar stood at ¥128.86-96 at 5 p.m., up from ¥126.93-127.03 at the same time the previous day.
The euro rose above ¥139 for the first time since August 2015, standing at ¥139.02-12 at 5 p.m., up from ¥136.87-97.