11 Japan Banks Hit By Glitch in Data Communication System; At Least 1.4 Million Interbank Money Transfers Affected (Update 1)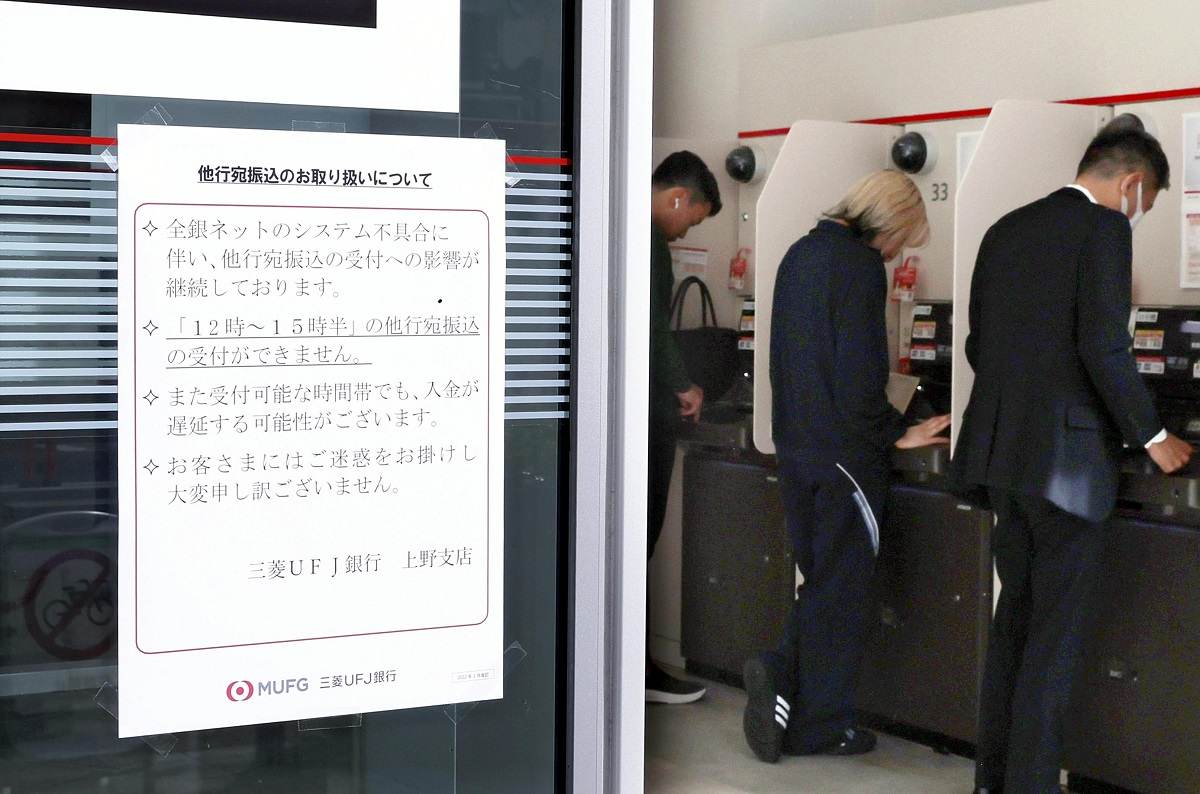 12:56 JST, October 11, 2023 (updated at 17:35 JST)
Japan's Zengin interbank data communication system has been disrupted since Tuesday morning, affecting at least 1.4 million interbank money transfers at 11 banks as of Tuesday night, the system's operator said.
Among the affected transactions, the processing of about 400,000 payments was delayed to Tuesday night or later.
The system's operator, the Japanese Banks' Payment Clearing Network (Zengin-Net), said Wednesday morning there was still no prospect of the system's recovery, and payments might be processed later than usual as alternate methods were being used to deal with the problem.
Zengin-Net is affiliated with the Japanese Bankers Association (Zenginkyo).
This is the first glitch in the Zengin system to affect transactions since it went into operation in 1973.
According to Zengin-Net, the glitch made it impossible for customers of 11 banks, including MUFG Bank, Resona Bank, Shoko Chukin Bank and regional banks, to transfer money to other banks or conduct other transactions.
The disruption began at around 8:30 a.m. Tuesday at 11 out of 14 banks that renewed their computer systems over the three days from Saturday through Monday.
A defect in a relay computer connecting the Zengin system and each financial institution is believed to have caused the problem. The operator used backup methods to process the disrupted transactions on Tuesday night or later, but had yet to restore the system.
MUFG Bank accepted over-the-counter transactions to transfer money to other banks until 11 a.m. Wednesday, and transactions through automated teller machines until noon on that day.
Shoko Chukin Bank suspended interbank money transfers through over-the-counter transactions, ATMs and online banking, except for transactions that had already been reserved to take place on Wednesday.
Due to another system glitch, some online services at Japan Post Bank were suspended on Tuesday.
Add TheJapanNews to your Google News feed.