BOJ Gov. Stresses Flexible Monetary Policy Management; Ueda Offers No Clues for Exit from Monetary Easing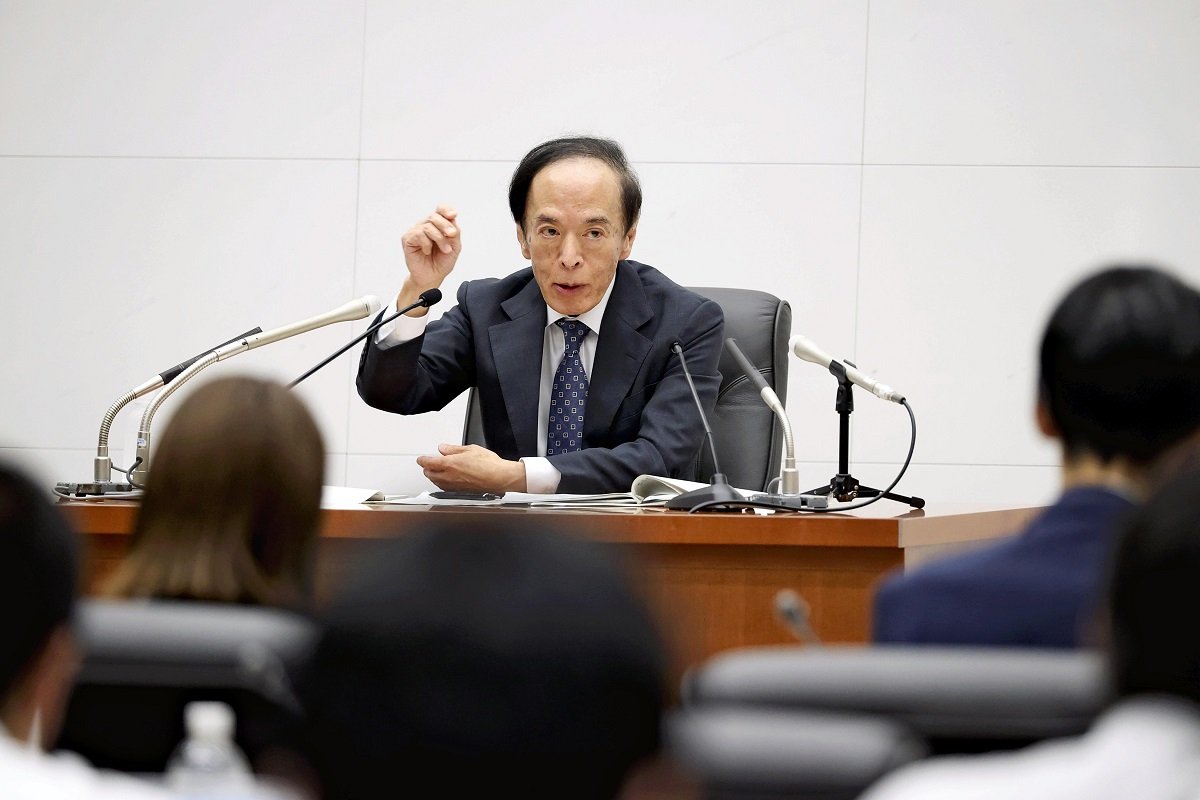 18:04 JST, September 23, 2023
Bank of Japan Gov. Kazuo Ueda emphasized Friday that the bank would implement monetary policy management that responds to economic and price situations — remarks that offered no clues for market participants to make any predictions for the timing of a shift to tighter monetary policy in response to the economic environment.
Ueda has emphasized the outlook of the realization of a price stability target at every monetary policy meeting of the central bank. "We will make a decision after carefully analyzing the latest data and other information," Ueda said at a press conference on Friday after the latest monetary policy meeting.
This year's spring labor-management negotiation in Japan resulted in historic wage hikes. Corporate earnings have been strong, mainly among large companies. Capital investments and consumer spending have also been steady. Some high prices, initially triggered mainly by increased raw material costs, have more recently been sustained by strong demand.
Under such circumstances, some market players have begun to take the view that an exit from monetary easing is coming soon.
With such views in the air, Ueda did not explicitly indicate the central bank will wait until autumn next year. "I think many data [on wage hikes] will be available at this time next year, but I'm not sure if it will be before. Results will come from major companies first," Ueda said.
"We cannot make any plan now," the central bank governor continued.
YCC policy revision
The central bank's monetary easing policy has gradually been modified, depending on economic and price conditions.
One example is a policy modification on yield curve control (YCC) for 10-year Japanese government bonds at the July meeting. By setting the effective upper limit of the long-term yield at 1% — a level unlikely to be reached even if market interest rates rise, the BOJ does not have to purchase unlimited amount of government bonds to hold down the long-term rate.
In March 2021, the central bank revised its policy of purchasing exchange-traded funds (ETFs) "as necessary," to flexibly buy ETFs without setting an annual upper ceiling on the amount purchased. As the Nikkei stock average has recently touched its highest levels since the bubble economy, the BOJ has purchased ETFs only twice this year, and none since May.
The negative interest rate policy is aimed at having commercial banks inject more money into the market, including through the extension of more loans, by setting negative rates on portions of funds that commercial banks hold in their current accounts at the BOJ.
Many observers, mainly from the financial industry, have voiced doubts about the necessity of the negative rate policy.
At the press conference, Ueda did not specify an exit from monetary easing, only saying, "There are various options as to which measures should be changed, in what order and in what specific ways."
"Ueda used expressions cautiously and the [players] in the financial market probably were not able to grasp his true thoughts," said Teppei Ino, a chief analyst at MUFG Bank.
Add TheJapanNews to your Google News feed.