New Japan Hotels Spring Up as Foreign Visitors Return; Construction Contributes to Rising Land Prices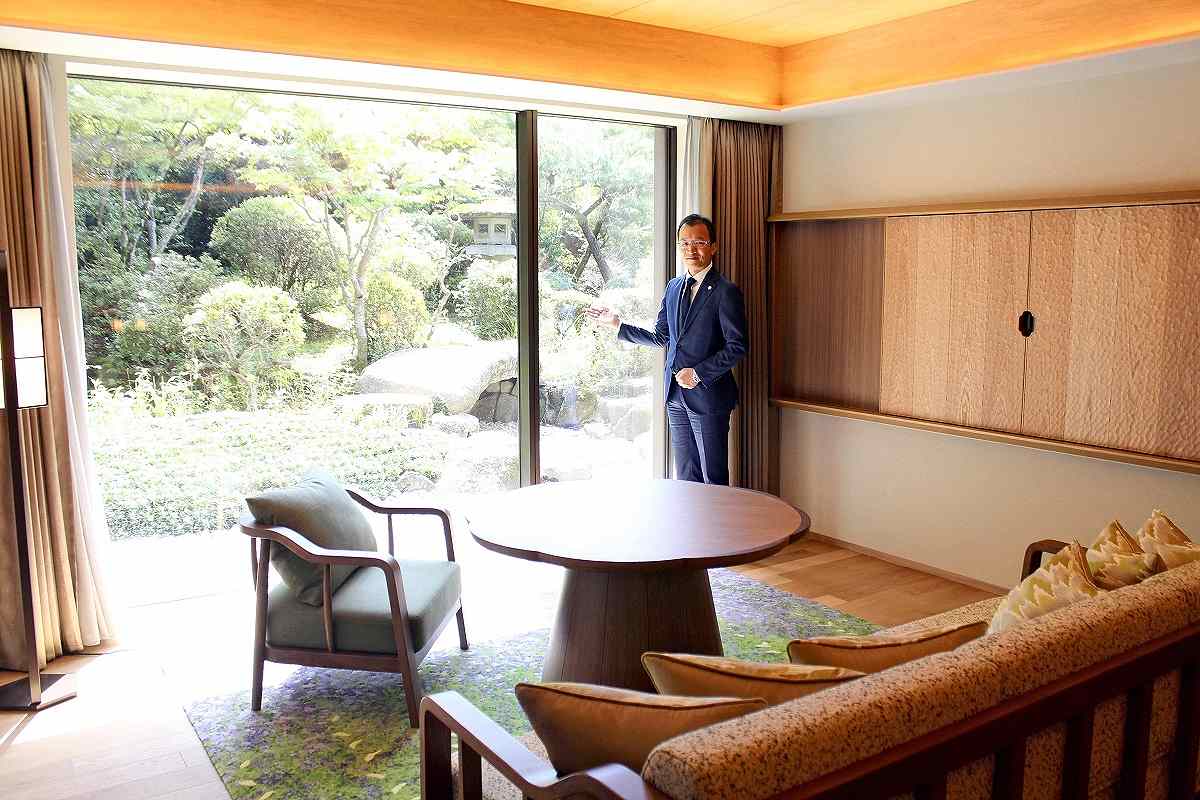 14:55 JST, September 20, 2023
Benchmark land prices in 2023 have shown clear signs of recovery from the pandemic and economic activity has resumed, with visitors to Japan returning to various regions.
Efforts to build hotels to accommodate these visitors have spread to regional areas, but rising interest rates in Europe and the United States could impact future trends in Japan.
In late August, many foreigners staying at Mimaru Tokyo Ueno East in Ueno, Tokyo, were out sightseeing. A 40-year-old man from Australia who came with his family said they were staying in accommodation facilities for two weeks while they toured Sendai and Kyoto.
The man found the shrines and other traditional buildings interesting, and enjoyed the taste of sushi and ramen. The cost of living was cheaper than expected, he said.
The Mimaru apartment hotel is not cheap, costing at least ¥40,000 per night. The living room and kitchen are spacious for long-term stays, and some rooms are filled with Pokemon goods. Foreign visitors to Japan account for 90% of the hotel's guests.
There are currently 28 Mimaru apartment hotels in Tokyo, Kyoto and Osaka. Operator Daiwa House Group aims to double that number.
With land prices rising in various suitable locations for hotels, a Daiwa official said, "We want to consider building hotels in popular regions such as Sapporo, Kanazawa and Okinawa."
In this year's benchmark land price survey, all surveyed sites in Asakusa, near Ueno, increased by about 10%, dominating the top four highest increases for Tokyo commercial land prices.
Local land surveys showed that land prices in Hakuba, Nagano Prefecture, rose 27% while prices in Takayama, Gifu Prefecture, rose 10%.
World Heritage sites
The trend of rising land prices is spreading even in local areas.
Nara Prefecture, which is surrounded by World Heritage cultural properties, has traditionally earned relatively little income from tourists. The prefecture is located next to Kyoto and Osaka prefectures, so many visitors come for day trips.
Real estate giant Mori Trust Co. opened Shisui, a Luxury Collection hotel, in Nara Park in August. The hotel caters to wealthy foreigners, with standard rooms starting at around ¥100,000 per night.
"Our goal is to create demand for accommodations in local areas that would be suitable for the wealthy," Mori Trust Executive Director Yoshihiko Masunaga said.
Hoshino Resorts Inc., which operates hotels nationwide, also plans to renovate the former Nara Prison, an important cultural property, and open a new Hoshinoya hotel.
"When the hotel opens, there will be more places to enjoy the evenings," Hoshino Resorts Chief Executive Officer Yoshiharu Hoshino said.
Reflecting these trends, the increase in commercial land prices in the city of Nara reached the 4% level, which is comparable to the rate in 2019 before the COVID-19 disaster began.
There are also plans to build luxury hotels and inns in Nagasaki and other cities.
Focus on interest rates
The rise in land prices has been supported largely by money flowing in from overseas.
Moves to purchase undervalued land are expected to continue for the time being, partly because of the weak yen.
As part of efforts to stimulate economic activity, the Bank of Japan has increased the quantity of money in circulation.
Real estate companies have been raising money at low interest rates to build hotels and condominiums.
However, rising interest rates are beginning to show signs of reversing this trend. Recently, long-term interest rates have risen to about 0.7% from about 0.5% at the beginning of the year, due partly to the prospect of rising prices.
Should real estate companies become reluctant to bear the burden of interest payments and begin to withdraw foreign funds, this could slow development and halt the rise in land prices.
Add TheJapanNews to your Google News feed.