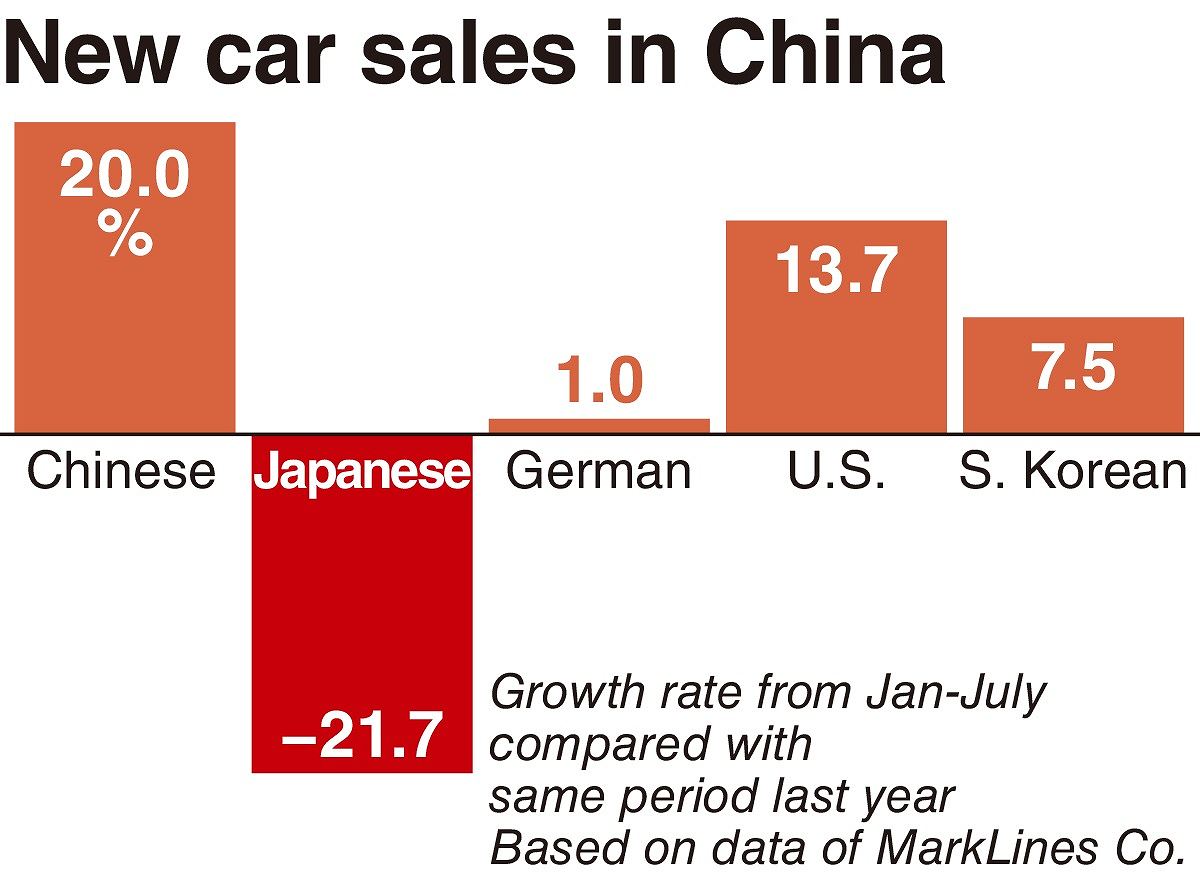 18:45 JST, September 8, 2023
BEIJING — Japanese carmakers are finding it difficult to compete in China, the world's largest auto market.
The decline in sales is thought to be linked to deteriorating sentiment toward Japan over the release of treated water from the Fukushima No. 1 nuclear power plant and a delay in the introduction of electric vehicles (EVs).
Japan's three major automakers — Toyota Motor Corp., Honda Motor Co. and Nissan Motor Co. — each experienced a year-over-year August sales decline in China.
In early September, a Nissan dealership on the outskirts of Beijing had conspicuously more employees than customers, despite its reduced prices for gasoline-powered vehicles. "Discounts alone won't help attract people," an employee said.
Nissan announced Thursday that its August sales volume was 64,905 units representing 28.9% fall on the same month last year, marking the third consecutive month for the figure to exceed 20%. Toyota, meanwhile, saw a 6.6% drop in sales, while Honda saw a decline of 25.1%.
According to Japanese research firm MarkLines Co., new-vehicle sales in China in January-July rose 6.7% from the same period last year. By brand, sales of Chinese-brand cars increased by 20%, while U.S. brands rose by 13.7% and South Korean expanded by 7.5%. Meanwhile, sales of Japanese autos, sloped by 21.7%.
China's increasing preference for EVs is thought to be a major factor in the Japanese vehicle sales slump. In major cities such as Beijing and Shanghai, it is increasingly difficult to obtain license plates for gasoline-powered vehicles. Some local authorities hold lotteries for license plates, where the odds of winning can be several hundreds to one. Some cities have also adopted an auction system for such plates, with winners often forking out several million yen. There are far fewer hurdles to clear to obtain EV license plates.
In China, sales of new-energy vehicles — a category that includes EVs and plug-in hybrids — increased 32.7% in July, marking a rise of 8 percentage points over the previous six months. Nissan sells 10 different models in China, but only one model falls within the new-energy category. Other Japanese brands are facing headwinds in China, too, due to their primarily gasoline-powered offerings.
China-based sales of Japanese vehicles have been overshadowed by Tokyo Electric Power Company Holdings, Inc.'s ocean release of treated water from its nuclear plant from Aug. 24. One China-based Toyota dealership reported a fall-off in patronage even prior to the start of the aquatic discharge. A recent visitor to the facility told an employee that they intended to purchase a non-Japanese car next time, despite being a long-time Toyota user.
When anti-Japanese protests erupted in 2012 over the nationalization of the Senkaku Islands, sales of Japanese cars in China plummeted and did not recover to normal levels for almost a year. While the present situation is deemed to be less serious, some observers say the sales problem could drag on.
Japanese automakers' China-based profits have been falling due to inter-company price competition. Mitsubishi Motors Corp. suspended its China-based production in March, and there are few signs of an imminent upturn.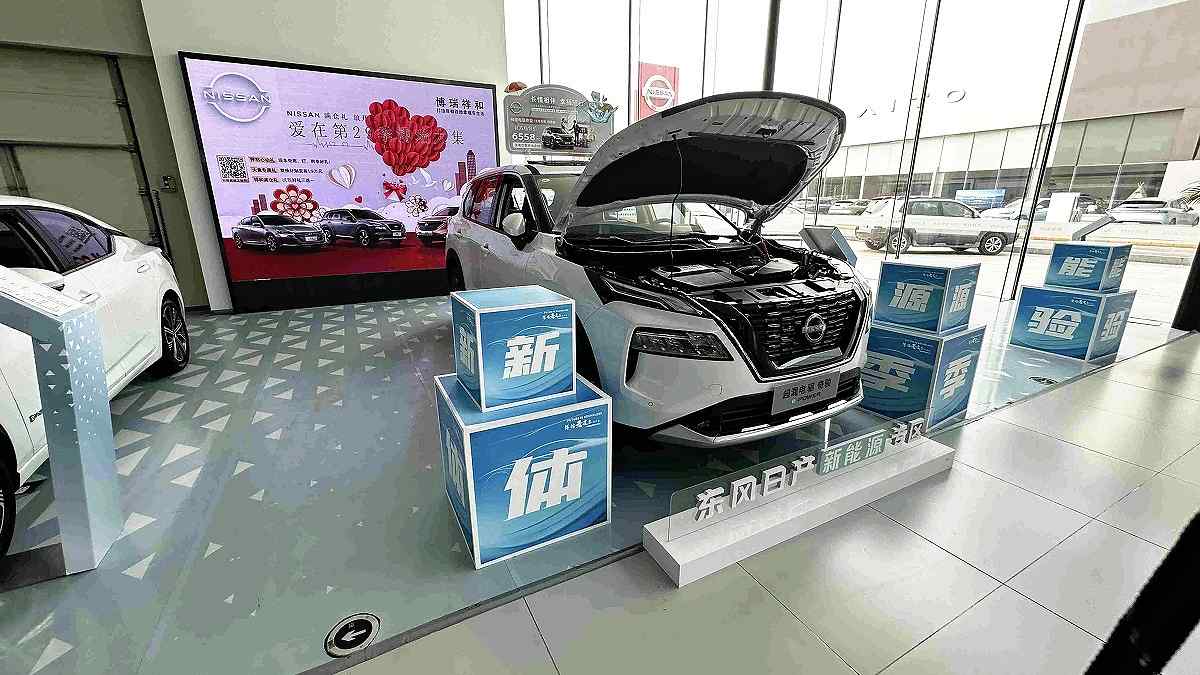 Add TheJapanNews to your Google News feed.