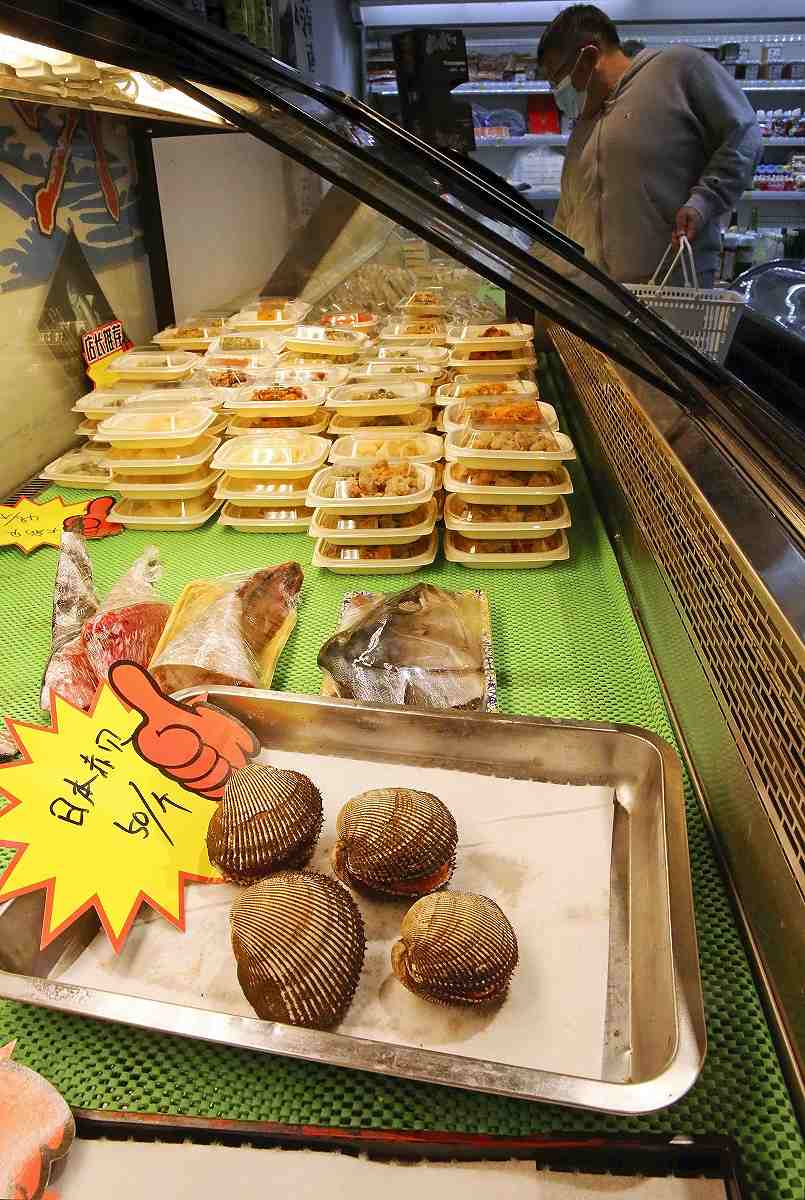 18:07 JST, August 25, 2023
China's ban on imports of Japanese marine products in response to Japan's release of treated water from the Fukushima No. 1 nuclear plant is set to become a flashpoint in bilateral relations.
Chinese customs authorities announced the suspension soon after the release began Thursday.
"To forcibly start the ocean discharge is an extremely selfish and irresponsible act in disregard of the global public interest," Chinese Foreign Ministry Spokesperson Wang Wenbin said.
China appears to be trying to use economic pressure to force Japan to end the discharge.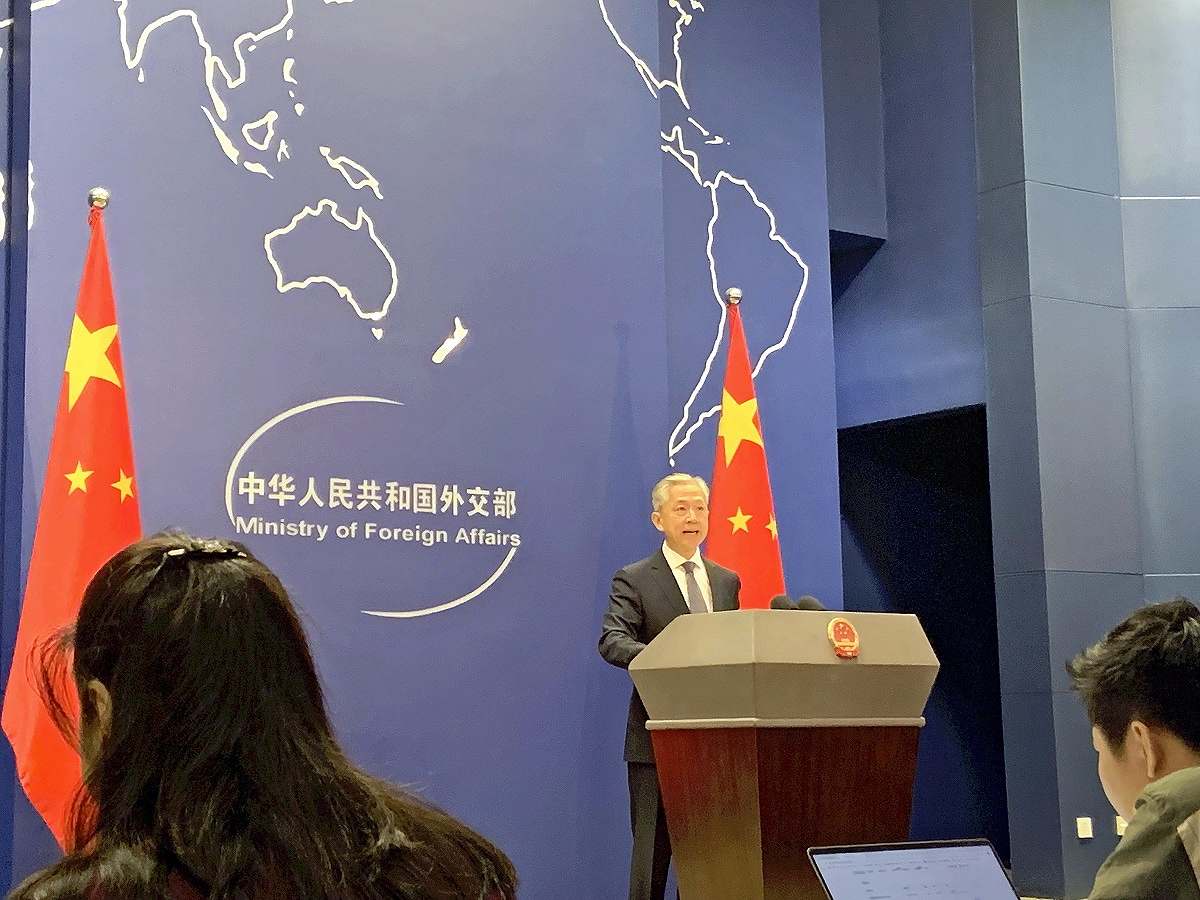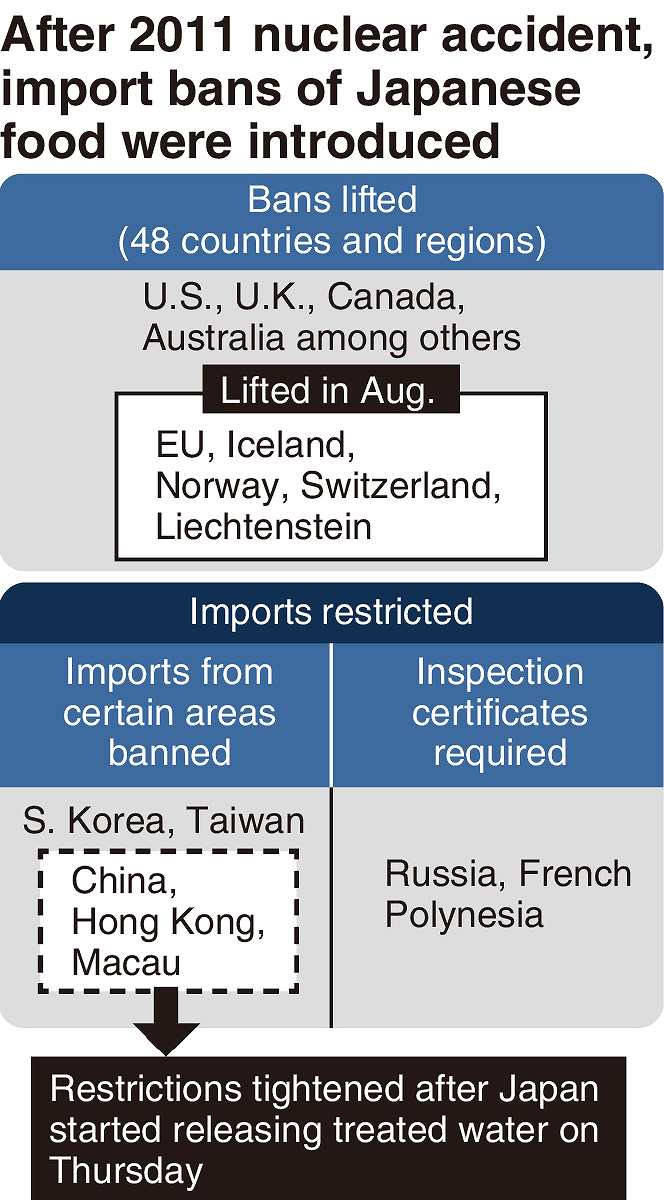 Since early July, customs authorities across China have inspected all marine products from Japan for radioactive substances, and now Beijing has ramped up restrictions with a ban.
Japanese diplomatic sources are concerned that China could also tighten restrictions on non-marine food products.
Beijing views the ban as a diplomatic bargaining chip with Japan, which is strengthening ties with the U.S. on security and other issues, but in reality, it has isolated itself after committing a series of "diplomatic blunders," according to a Japanese diplomatic source.
The groundless import ban has received little support in the international community.
The Chinese Commerce Ministry and local governments have hopes of attracting investment from Japan amid stagnation in the Chinese economy, but the ban casts a shadow over bilateral relations and risks curbing investment from Japan.
Tokyo has urged Beijing to lift the ban, claiming the measure is unfair and lacks scientific basis. Japan intends to continue to seek dialogue, but depending on China's attitude, a stalemate looks likely.
Japanese Foreign Minister Yoshimasa Hayashi said Thursday, "It is extremely regrettable that China has introduced a further measure in addition to existing import restrictions, as it goes against the international trend toward easing restrictions on food imports from Japan."
Japanese Foreign Ministry Vice Minister Masataka Okano urged Beijing to lift the ban swiftly during a phone call with Chinese Ambassador to Japan Wu Jianghao.
Many Japanese government officials said Chinese countermeasures would be inevitable even before the Fukushima discharge began, as Beijing has been inflaming public concerns about Japanese products within China by referring to the treated water as "nuclear-contaminated water."
However, China's move was "tougher than expected," according to a senior official.
Tokyo intends to refute claims of safety problems and press for a lifting of the ban, but coordinating talks will likely be difficult.
Natsuo Yamaguchi, leader of the Liberal Democratic Party's coalition partner Komeito, plans to visit China for three days from Monday and hopes to meet President Xi Jinping.
Prime Minister Fumio Kishida is scheduled to hold talks with Premier Li Qiang on the sidelines of the Association of Southeast Asian Nations talks in Indonesia in early September.
How much China is willing to engage in high-level dialogue with Japan will determine whether the situation can be resolved.
Add TheJapanNews to your Google News feed.