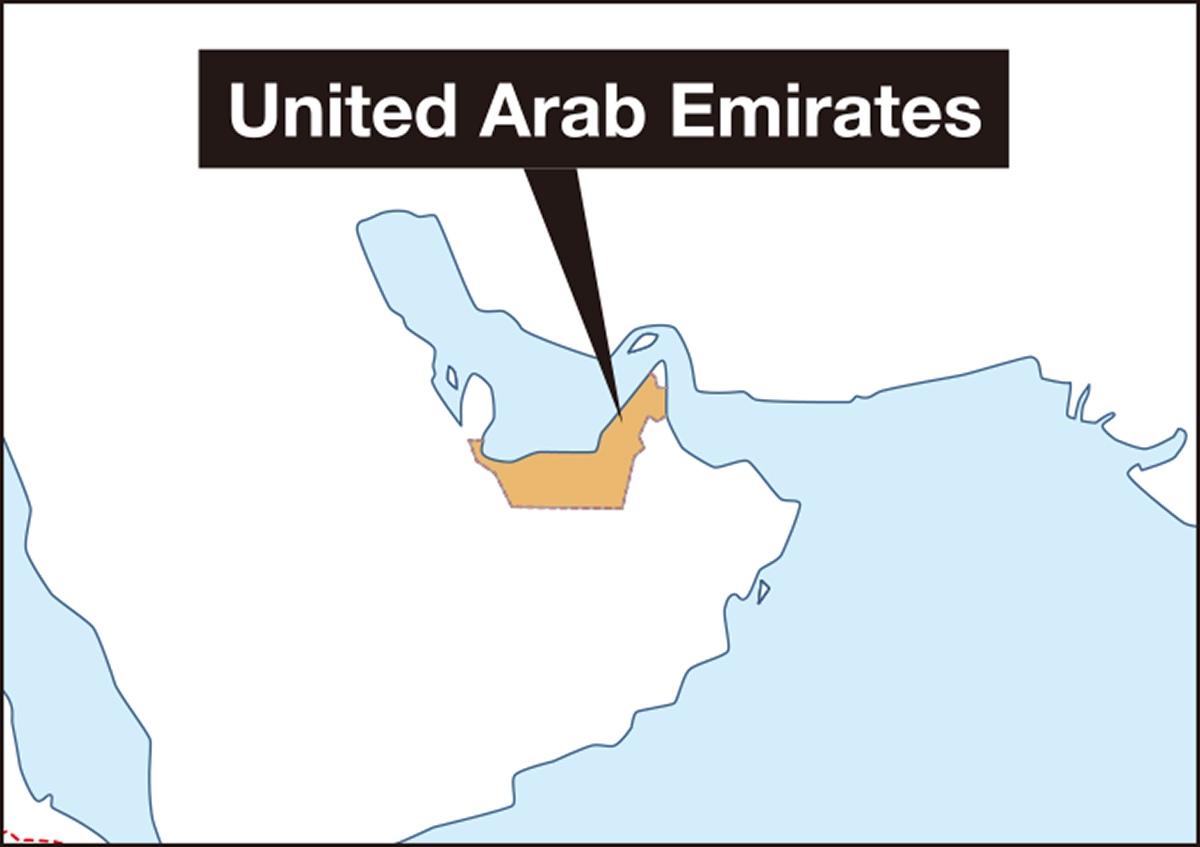 20:00 JST, August 17, 2023
Aiming to secure a significant investment in Japan's semiconductor industry, the government intends to start working-level talks soon with a fund linked to the government of the United Arab Emirates, The Yomiuri Shimbun has learned.
Japan's government is bolstering its collaboration with other nations to craft stable supply chains for semiconductors. It hopes tapping the vast financial resources of the UAE will support the growth of Japanese companies in this field.
The Economy, Trade and Industry Ministry will be the point of contact for the talks expected to be held with Mubadala Investment Co. Funding would likely be channeled to companies possessing advanced technologies for producing materials used in the semiconductor manufacturing process, and businesses involved in chipmaking equipment.
Details, including specifics of the investment framework, will be worked out at a later date.
At a time of intensifying international competition to develop semiconductors, Japan is pushing ahead with the joint development and research of microchips with the United States and Britain. It is also setting up a framework to share information with the European Union to help avert any turmoil that might arise from a shortage of key materials.
Japan's government has turned its gaze to the Middle East as it seeks funds to help cover the massive cost of developing semiconductors. Rapidus Corp., a company established in summer 2022 under a Japanese government-led initiative, has set a goal of mass-producing advanced semiconductors of the 2-nanometer generation — a technology that has not yet been established — from 2027.
Developing this technology reportedly will require investments of ¥2 trillion, and preparing mass-production lines will need about ¥3 trillion.
During his visit to the Middle East in July, Prime Minister Fumio Kishida met with UAE President Mohamed bin Zayed, and the two leaders agreed to strengthen cooperation in the semiconductor field.
"If the abundant oil money of Middle Eastern nations could be used to underpin Japanese businesses, the path toward stronger semiconductor supply chains could open even wider," a senior industry ministry official said.
The government's heightened focus on the Middle East also reflects its sense of urgency over a growing China presence in that region in recent years. Beijing has also been increasing its hegemonic behavior in the East China and South China seas.
Chinese President Xi Jinping visited Saudi Arabia in December. During that trip, the two nations confirmed they would cooperate economically, and China reportedly is garnering large investments from Saudi Arabia for its semiconductor industry.
The Japanese government is also concerned about China's emergence from the perspective of economic security, and is eager to gain a foothold that would encourage Middle East investment to shift from China to Japan.
Add TheJapanNews to your Google News feed.