Used Car Sales Hit ¥3.9 tril. in Japan; Scandal-hit Bigmotor Co. Tops List with ¥580 bil.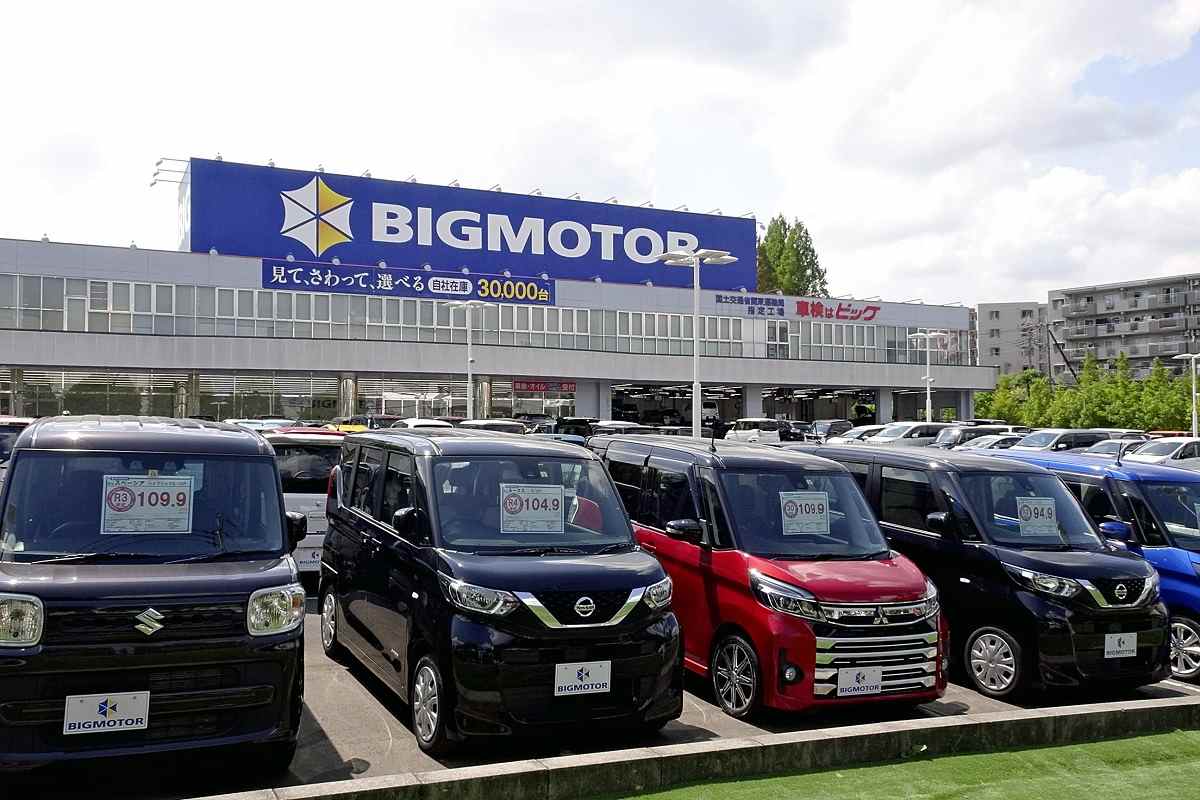 6:00 JST, August 2, 2023
Used car sales in Japan hit a record-high ¥3.9 trillion in fiscal 2022 amid a short supply of new vehicles due to such factors as a semiconductor shortage, according to Teikoku Databank, Ltd.
Bigmotor Co. — which has been rocked by accusations of fraudulent insurance claims — chalked up the sector's highest sales figure of ¥580 billion, representing an about 15% share of the market.
Soaring components prices
The credit research firm said on Thursday, its findings were based on figures from about 10,000 used car dealers across the country.
Sales in the market as a whole were up 0.3% from a year earlier, surpassing fiscal 2021's record high.
The market's expansion was driven by a tendency among consumers to buy secondhand cars when faced with delays in sourcing new vehicles.
In addition to soaring costs for auto parts, prices for new cars have been rising due to improvements in driver assisted technologies and navigation functions. These high costs are thought to have boosted the popularity of used cars.
Prices for used cars at showrooms also rose, serving as a tailwind for the market's expansion. According to major used car-auction company USS Co., the average contract price for September 2022 jumped to a record high of ¥1.22 million.
"The most common time for car buyers to replace their vehicles is around the [legally mandated] inspection period," a Teikoku Databank official said. "Consumers keen to change their vehicles immediately were unable to buy new cars, resulting in a shift to the used car market."
Profit dip?
However, it remains to be seen whether this market growth will continue into the future. With an end to the semiconductor shortage, sales of new cars within Japan are seeing an uptick. If market prices for preowned vehicles gradually decline, used car dealers that bought vehicles at a high prices could see their profit margins dip.
The unfolding insurance claim scandal involving Bigmotor — the nation's largest used car dealership — has cast a shadow over the market. A spokesperson for a different major used car firm said, "We're very much concerned that the revelations regarding Bigmotor might lead to public distrust in the used car sector as a whole."
Japan has around 30,000 used car dealerships, with many smaller firms engaged in a rough-and-tumble battle for survival.
Trouble at such dealerships is common, such as sales staff forcing customers into making purchases or buyers discovering their post-purchase vehicles have not been properly serviced.
The National Consumer Affairs Center of Japan receives more than 7,000 complaints relating to used-cars each year. The popularity of used vehicles could fall away if consumers become more distrustful of the market.
Add TheJapanNews to your Google News feed.