Kansai Electric Restarts 48-year-old Takahama Reactor for First Time in 12 Years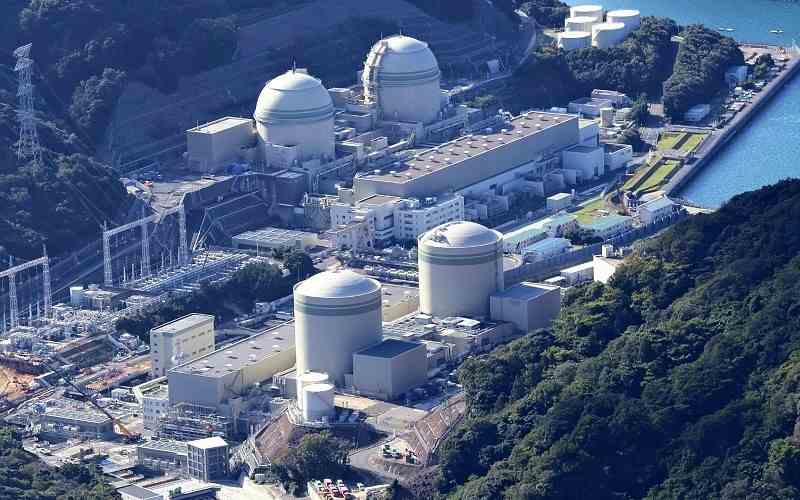 11:53 JST, July 29, 2023
FUKUI (Jiji Press) — Kansai Electric Power Co. on Friday restarted the 48-year-old No. 1 reactor at its Takahama nuclear plant in Fukui Prefecture for the first time in 12 years.
The Takahama No. 1 reactor is the oldest of Japan's nuclear reactors not set for decommissioning.
It is the second time that a reactor that is more than 40 years old has been reactivated, after the restart of the No. 3 reactor at the same power utility's Mihama plant, also in Fukui.
The Takahama No. 1 reactor may become the first reactor in the country to effectively operate for more than 60 years, which is allowed under a law enacted in May.
The Takahama plant's No. 2 reactor is scheduled to go back online in mid-September.
Kansai Electric started removing the control rods of the No. 1 reactor at around 3 p.m. Friday. The reactor is expected to reach criticality, or a self-sustaining nuclear chain reaction, around 6 a.m. Saturday and begin generating and transmitting electricity on Wednesday.
Add TheJapanNews to your Google News feed.