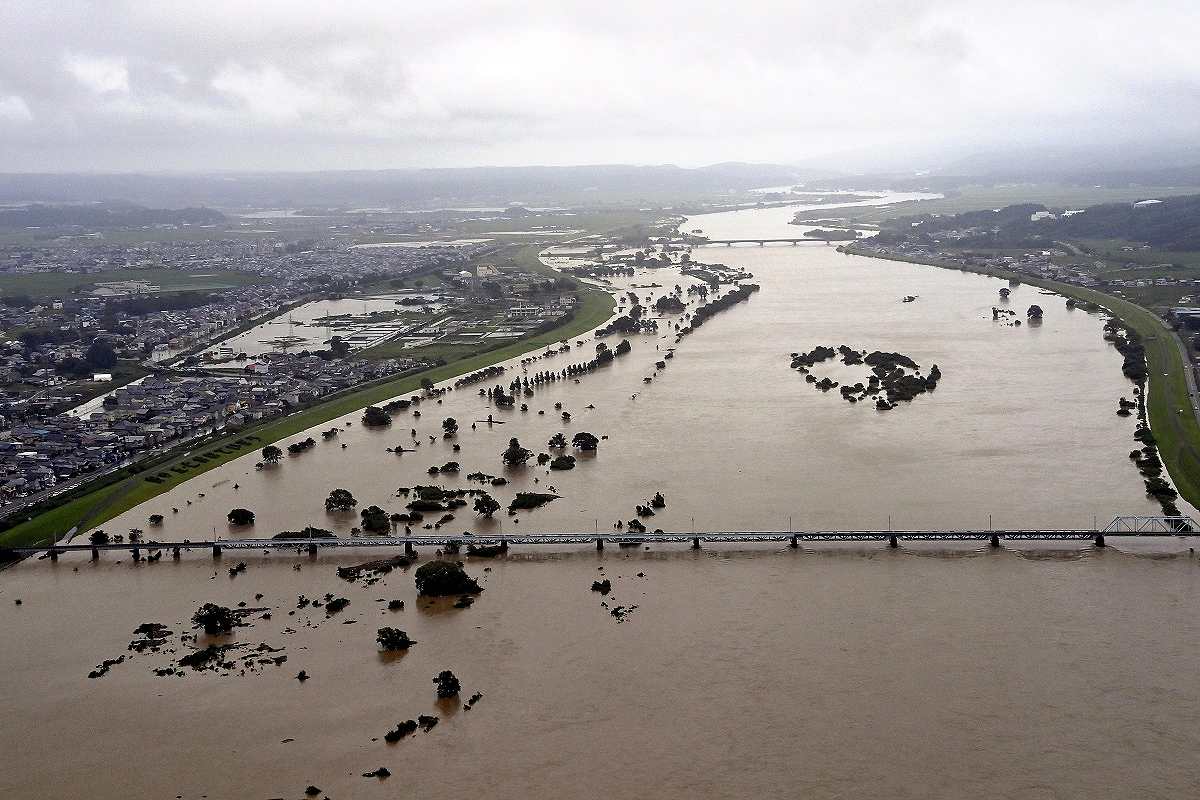 14:25 JST, July 22, 2023
Record rains in the northern Kyushu region and Akita Prefecture this month have damaged crops, raising fears of a decline in harvests and a rise in crop prices.
Damage to rice, soybeans, edamame, green onions and other agricultural products was confirmed in Akita Prefecture.
Farmland and agricultural facilities were also damaged, with total losses reaching about ¥1.2 billion as of Thursday, according to the prefectural government.
More than 2,000 hectares of rice paddies suffered damages such as inundation, with earth and sand pouring into the areas in some cases, it said.
In June, for rice harvested in 2022, the wholesale price of Akita Komachi rice grown in Akita Prefecture was ¥13,715 for 60 kilograms, which was 9% higher than the same month last year, according to the Agriculture, Forestry and Fisheries Ministry.
The supply of rice harvested in 2022 was lower than expected. There are indications that prices will increase for the 2023 rice crop as well.
The Central Wholesale Market in Tokyo is entering a period in which large quantities of vegetables from the Tohoku region are normally available.
The logistics network has not fully recovered in some areas. Supermarkets and other retailers are likely to experience shortages of agricultural products and higher prices if there are delays in delivery.
In addition to damage to rice fields, vegetables such as green onions, mizuna greens and komatsuna Japanese spinach were also damaged in Fukuoka Prefecture.
Inundation damage has been confirmed in Kurume and Asakura cities of the prefecture. Meanwhile, some mountainous areas are difficult to access, making it difficult to estimate the total amount of damage.
The ministry has been providing support such as by dispatching a total of 142 officials to 12 prefectures since June 29, when heavy rains hit the Kyushu and Chugoku regions.
"We will respond appropriately based on the damage situation," Agriculture, Forestry and Fisheries Minister Tetsuro Nomura said at a press conference on Tuesday.
Add TheJapanNews to your Google News feed.