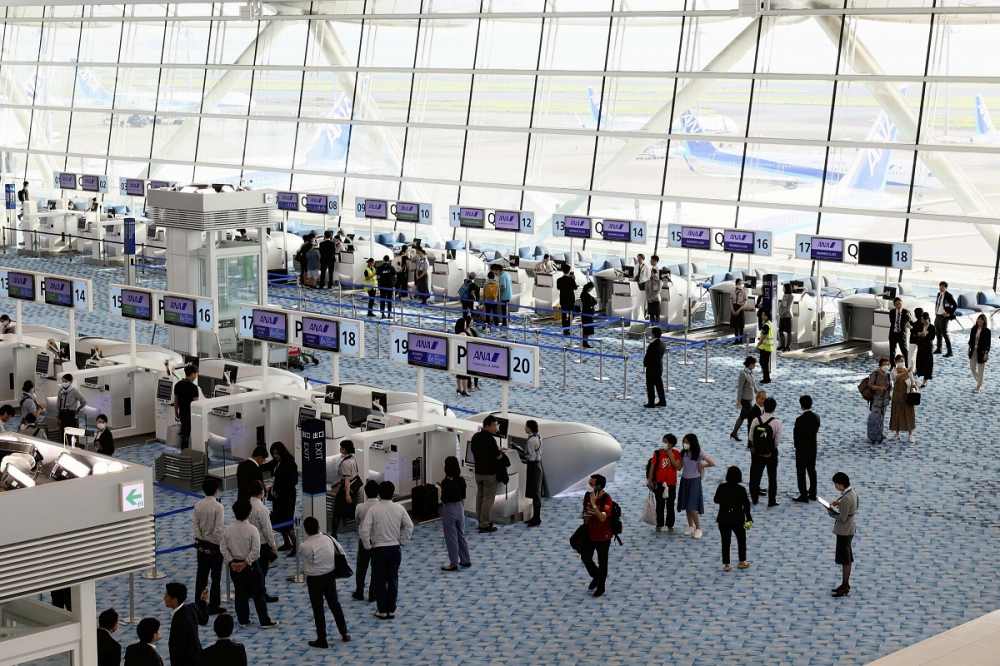 17:26 JST, July 19, 2023
Haneda Airport in Tokyo resumed operation of its international facility at Terminal 2 on Wednesday for the first time in over three years.
The facility was opened on March 29, 2020, in order to increase international flights at the airport and to improve convenience for transit between international and domestic flights. But the facility was forced to be closed 13 days after opening due to a worldwide plunge in travel demand caused by the spread of COVID-19. Terminal 3 handled all international flights after the closure.
All Nippon Airways, which resumed international flight service at Terminal 2, aims to ease crowds at the airport ahead of the summer vacation season.
ANA's airport staff greeted passengers by saying they were looking forward to the day. They also held a banner to send off the first flight which was headed to Hong Kong. About 800 passengers used the facility on Wednesday to fly to Taipei, London and Shanghai, as well as Hong Kong, in a total of five passenger flights.
The international facility at the Terminal 2 can handle a maximum of 30 departures a day, but ANA will serve five flights a day for the time being, because of employee shortage in security and other areas. ANA plans to increase the number of flights at the terminal after this winter.
"Today is a long-awaited day," ANA President Shinichi Inoue said. "Recovery of demand for international flights is clear and the facility will play a key role in Japan's economic recovery."
Add TheJapanNews to your Google News feed.