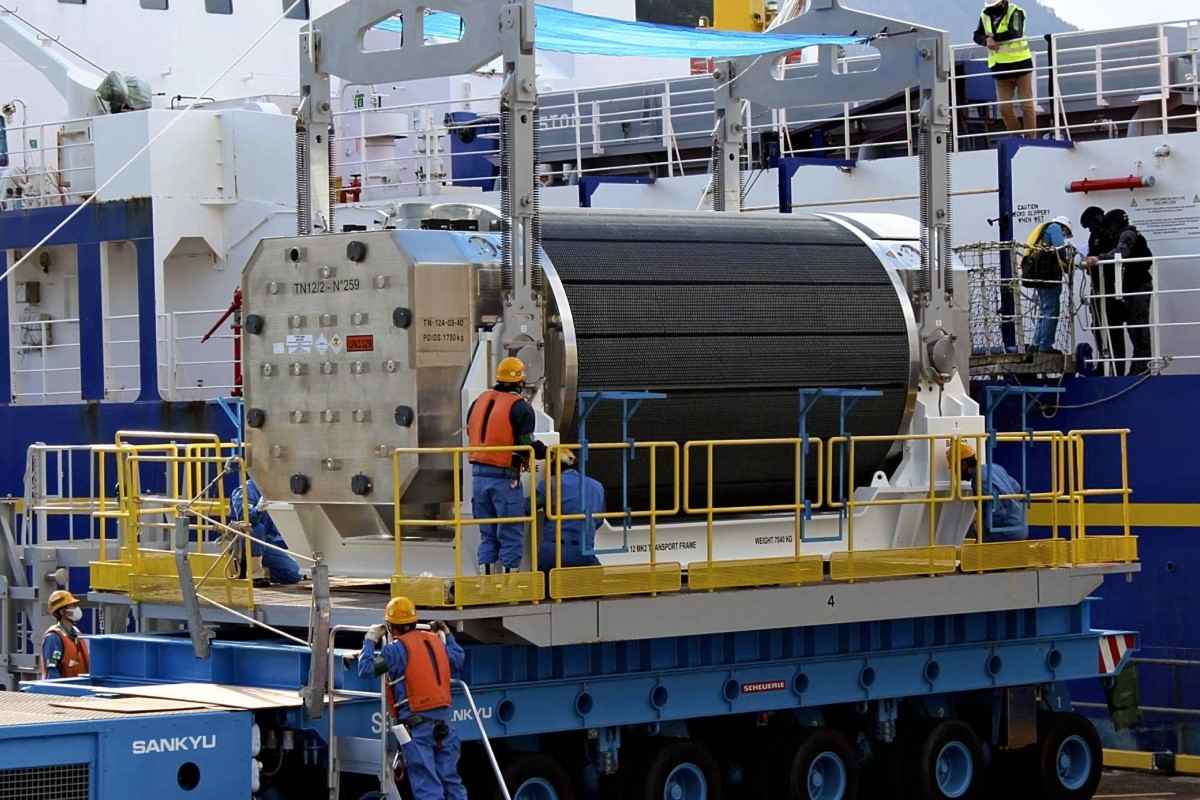 17:22 JST, June 13, 2023
The Federation of Electric Power Companies of Japan announced Monday plans to begin an experimental study in France to recycle substances used in mixed oxide (MOX) fuel that contains depleted uranium and plutonium from Japanese nuclear power plants.
The aim of the study, which is scheduled to start in the early 2030s, is to extract recyclable substances from the used MOX fuel.
Nine major electric power companies with nuclear power plants, the Japan Atomic Power Co. and Electric Power Development Co. (J-Power) will participate in the study.
According to the plan, Kansai Electric Power Co. will transport about 200 tons of used MOX fuel and used uranium fuel to France in the latter half of the 2020s. A French company will then reprocess the used nuclear fuels.
The quality of the fuel will be examined after recycling is complete to gauge how it will affect nuclear power facilities.
MOX fuel contains recycled uranium and plutonium that are extracted from used nuclear fuels. MOX fuel is utilized in so-called pluthermal nuclear power generation in conventional types of nuclear power plants.
Japan relies on imported uranium, and the government regards a nuclear fuel cycle, in which used MOX fuel can be recycled again, as a pillar of the nation's nuclear energy policy.
However, the technology for reprocessing spent MOX fuel has not been established, which poses a challenge.
Kansai Electric Power, Shikoku Electric Power Co. and Kyushu Electric Power Co. possess a total of more than 40 tons of used MOX fuel.
Add TheJapanNews to your Google News feed.