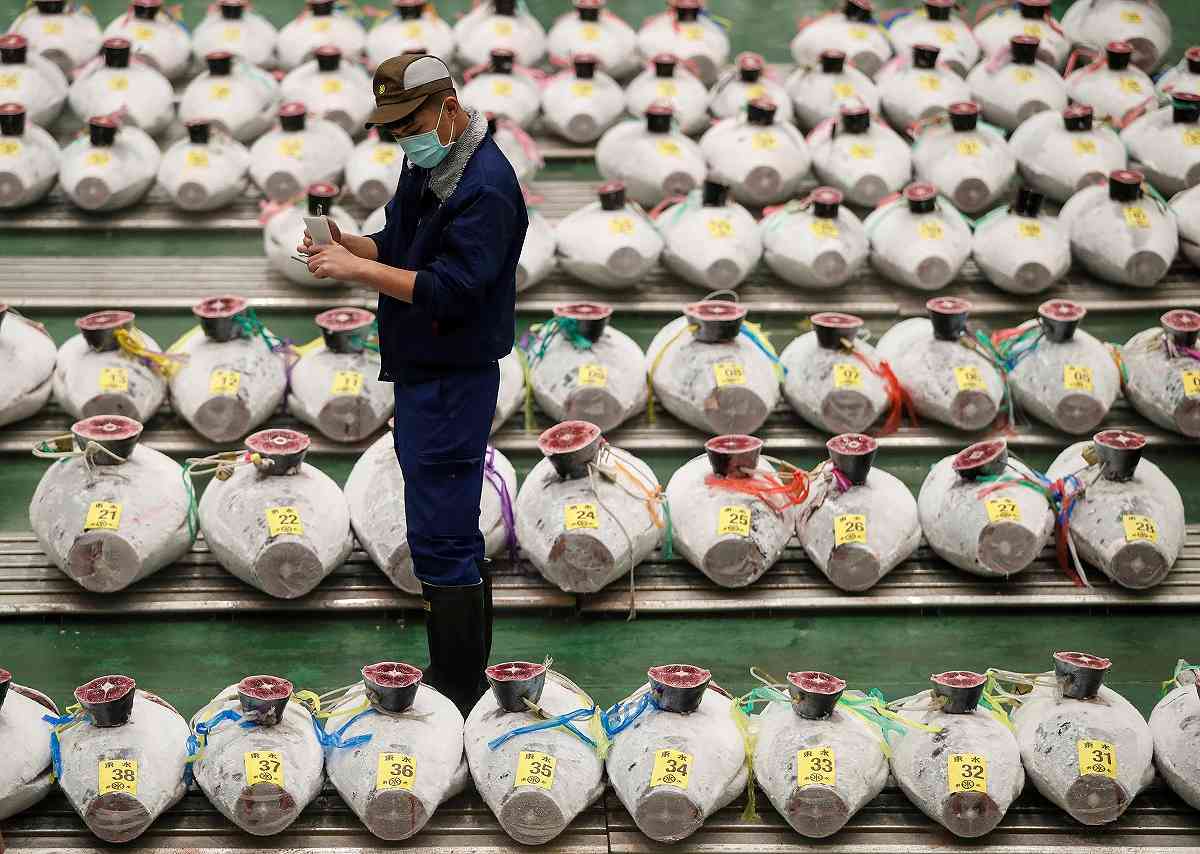 11:37 JST, May 30, 2023
TOKYO (Jiji Press) — Fishing quotas will be introduced for bigeye tuna, a popular sashimi fish, in the Indian Ocean, with Japan and other major consumer countries asked to reduce their catches for resource preservation.
Under the 2024-2025 quotas set for eight economies that account for the majority of bigeye tuna catches in the Indian Ocean, Japan's annual catches will be capped at 3,684 tons, down 6% from the 2017-2021 average. The others include Indonesia, Taiwan and the European Union. The Indian Ocean Tuna Commission, which comprises 30 countries and regions, agreed to introduce the quotas at its annual meeting in Mauritius on May 8-12, as bigeye tuna resources have been decreasing due to the use of purse seining, a fishing method for capturing a large amount at one time.
Countries and regions outside of the eight will be allowed to maintain their catches at 2017-2021 average levels. From 2026, quotas will be reviewed every three years based on resource evaluations.
Add TheJapanNews to your Google News feed.