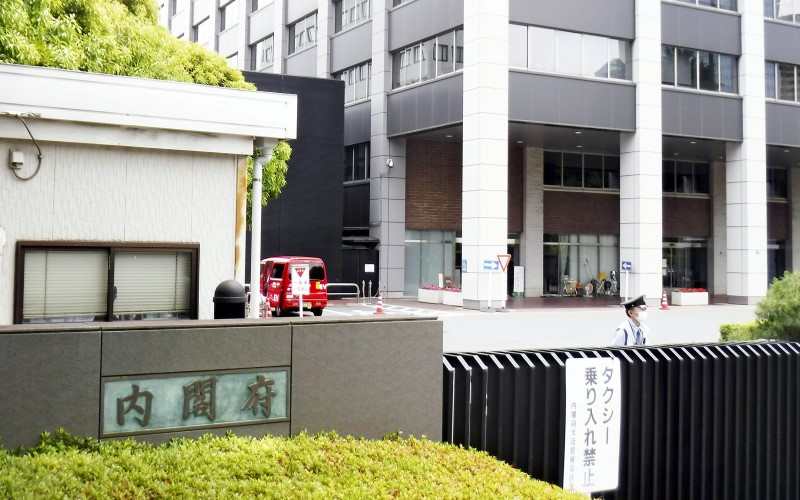 13:17 JST, May 26, 2023
Tokyo (Jiji Press) — The Japanese government revised up its basic economic assessment in a monthly report released Thursday, partly reflecting the downgrading of COVID-19 to a lower-risk infectious disease category.
"The Japanese economy is recovering at a moderate pace," the Cabinet Office said in the May report, upgrading the basic view for the first time in 10 months.
In the previous April report, the government said the economy "is picking up moderately, although some weaknesses are seen."
The upward revision came as "the Japanese economy seems to have entered the phase of a self-sustaining recovery" with the lowering of COVID-19's status lifting various restrictions and the trend of wage hikes contributing to a virtuous cycle of economy, a Cabinet Office official said.
In the May report, the government revised up its view on private consumption, a pillar of domestic demand, for the first time in 10 months, saying that it is "picking up." The April report said private consumption was "picking up moderately."
Behind the upgrade was "an increase in new automobile sales reflecting the easing of semiconductor shortages," the official said.
"A rise in spending on dining out among people aged 65 or older, whose recovery to pre-pandemic levels had been slow compared with other age groups, was also noticeable," the official pointed out.
Reflecting the waning impact of semiconductor shortages on auto production and exports, the government also raised its assessments on exports and industrial production for the first time in 29 months and nine months, respectively.
Exports show "a steady undertone" and industrial production shows "signs of picking up," according to the latest report.
"Growing inbound demand pushed up service exports," the official added.
All other assessments, including on business investment and the employment situation, were kept intact in the May report.
Looking ahead, the report said the Japanese economy "is expected to continue recovering at a moderate pace," supported by improvements in the employment and income situations.
Meanwhile, it called for "full attention" to be paid to the impact of global monetary tightening on overseas economies and fluctuations in financial markets.
Add TheJapanNews to your Google News feed.