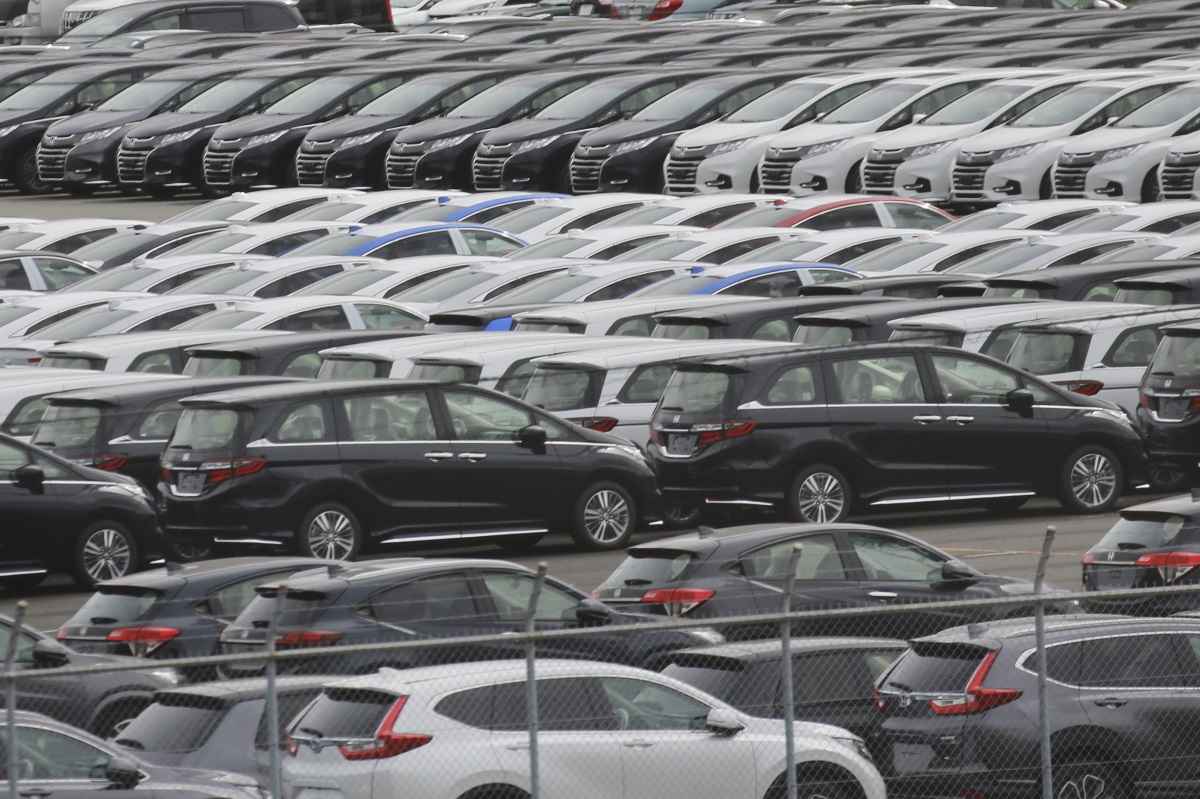 15:57 JST, May 18, 2023
TOKYO (AP) — Japan racked up a trade deficit in April, marking the 21st month in a row of deficits, although it declined dramatically compared to a year ago, as exports recovered, according to government data released Thursday.
Japan's trade deficit totaled 432.4 billion yen ($3.2 billion) in April, as exports gained 2.6% and imports fell 2.3%, the Finance Ministry said.
Vehicle shipments recovered, along with the export of auto parts and electronics products, as the supply crunch related to social restrictions over the coronavirus pandemic eased.
Imports fell as soaring energy costs subsided compared to a year ago, when oil prices jumped for various reasons including uncertainty over the war in Ukraine.
Japan imports almost all its gasoline and natural gas. The weak yen also helped send imports higher.
Given these various factors, Japan's trade deficit in April dwindled to about half of what it was a year earlier, at nearly 855 billion yen.
Although a negative for imports, the weak yen serves as a positive for exports by raising the value of overseas earnings when converted into yen.
The dollar is now trading at about 137 Japanese yen, up from about 134 yen a year ago.
Japan marked a 794.8 billion yen ($5.8 billion) trade surplus with the U.S. in April, with exports to the U.S. rising 10.5%, while imports edged up just 1%.
Japan logged a trade deficit with China totaling 460.9 billion yen ($3.4 billion), as imports soared nearly 15%, while exports fell 3%.
Shipments to China have been dragged down by a slowdown in consumption there because of COVID-19 restrictions.
Junichi Makino, chief economist with SMBC Nikko Securities, noted that exports were likely to recover as demand picks up in global economies in months ahead, while the cost of energy imports aren't likely to keep surging.
"There is ample room for improvement in the terms of trade," he said in a statement.
Japan recorded annual trade deficits from 2011 to 2015, as imports of oil, gas and coal rose following the March 11, 2011 earthquake-tsunami and nuclear disasters on its northeastern coast, which led to shutdowns of the country's nuclear power plants. Only some have been restarted since. The nation has again sunk into trade deficits in recent years.
But the return of tourists to Japan, with the recent reopening of borders, should help boost exports. Travel to Japan had been restricted for months because of COVID-19 worries. These days, the streets of Tokyo and other tourist destinations are bustling with crowds.
Add TheJapanNews to your Google News feed.