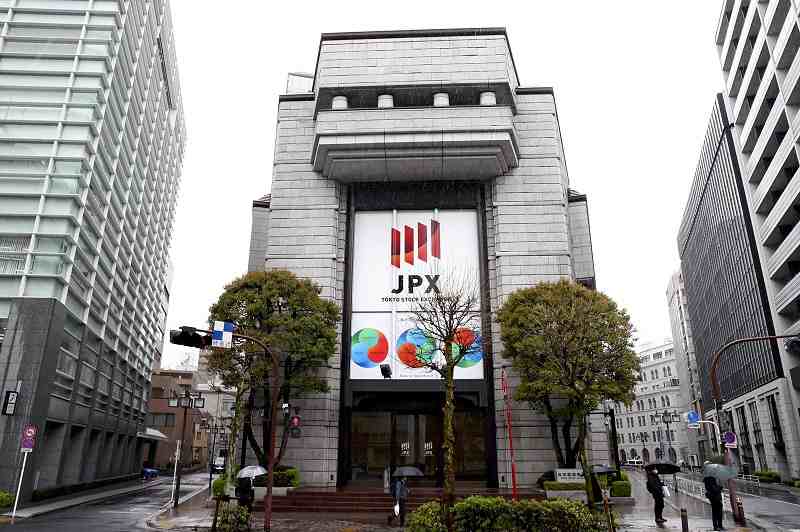 10:30 JST, May 9, 2023
TOKYO (Jiji Press) — More and more Japanese companies are applying to move from the Tokyo Stock Exchange's top-tier Prime section to the lower Standard section to focus on pursuing business growth.
They believe that a shift to the lower section would allow them to focus more on achieving growth than on taking steps to meet strict listing standards, including boosting share prices. The Prime and Standard sections were created in April last year as part of the TSE's realignment of its stock markets.
The Prime section mainly covers internationally active companies, while the Standard section largely consist of companies focusing on domestic operations.
As of the end of April this year, 1,835 companies had been listed on the Prime section, compared with 1,446 firms on the Standard section.
In January this year, the TSE said that starting in March 2025, it will phase out transitional measures that allow companies that do not meet the Prime's standards to remain on the section.
The TSE also said it will let former First Section companies now listed on the Prime section move to the Standard section with looser listing criteria without screenings between April and September this year.
Mobile game operator Mynet Inc. was quick to respond to the TSE announcement, announcing a plan to move to the Standard section in mid-March.
When it chose to be listed on the Prime section in April 2022, the firm had expected its stock price to rise on the back of business growth, helping it achieve a minimum required market capitalization of ¥10 billion in free-floating shares.
In reality, however, Mynet saw its stock price drop due to a downturn in earnings.
"Instead of remaining on the Prime section that is not within our means, we'll focus on doing what we are supposed to do on the Standard section," Mynet President and CEO Minoru Iwaki said.
Technology firm Serverworks Co. has also decided to shift to the Standard section, although the market capitalization of the firm's free-floating shares is relatively large.
"Even if we are able to barely meet the [Prime's] listing criteria, we'll have to run our business while worrying about meeting it every year," a Serverworks official said.
Listing costs are said to be lower on the Standard section than on the Prime section as Standard firms are not pressed to release earnings statements in English.
Taisho Pharmaceutical Holdings Co. opted to be listed on the Standard section at the time of the market realignment, despite clearing the Prime criteria.
Add TheJapanNews to your Google News feed.