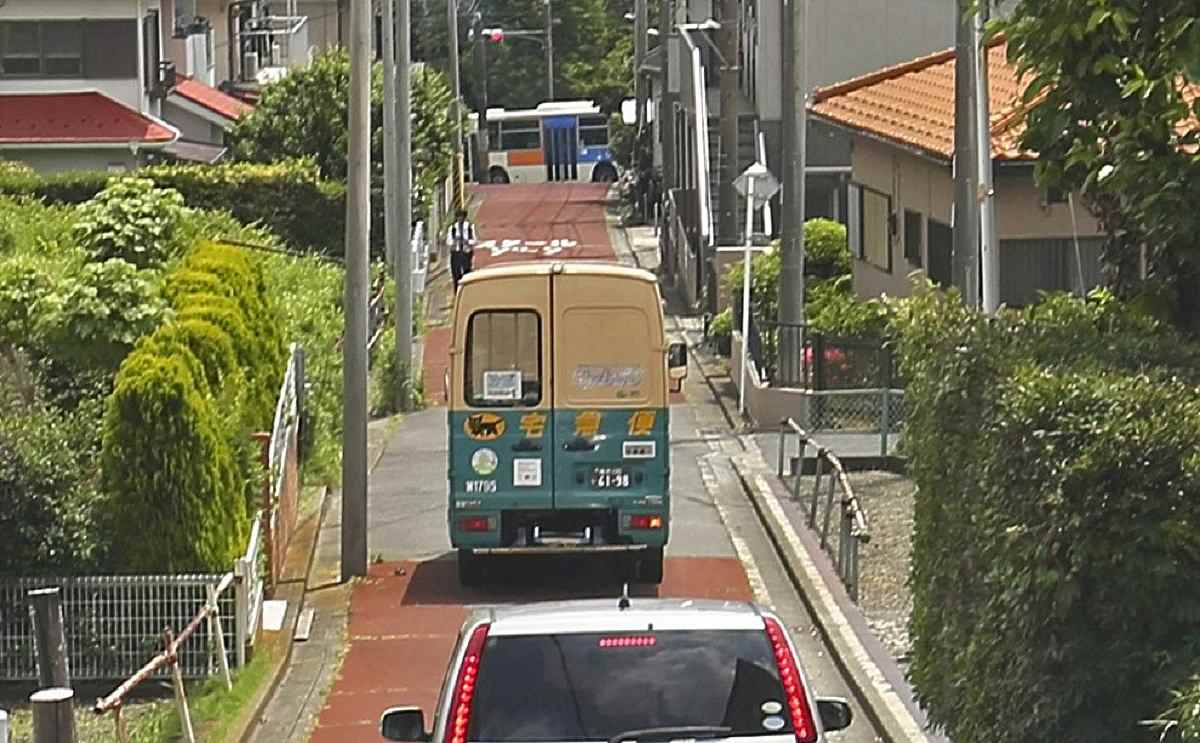 10:51 JST, April 3, 2023
TOKYO (Jiji Press) — Logistics businesses are preparing to overcome the "2024 issue," or truck driver shortages that are expected to worsen further as overtime restrictions come into effect next year.
An upper limit of 960 hours per year will be imposed on truck drivers' overtime from April 2024 under the amended labor standards law as part of moves to promote work-style reform.
The logistics world is worried about stagnation in logistics operations as the restrictions may deliver a further blow to the industry, already short of truck drivers.
Nomura Research Institute Ltd. estimates that 35% of all domestic cargo may not be delivered due to this issue.
The institute has said that logistics companies may need to hike their shipping fees or be forced to reduce their delivery frequency in order to keep their logistics networks going.
The situation is worsening as logistics companies are struggling to secure younger drivers due to a population decline and the tough labor environment while the volume of shipped goods keeps rising in line with the spread of e-commerce.
In a bid to improve transportation efficiency, companies have introduced articulated trucks, which allow the transportation of two large trucks' worth of goods with one vehicle, and pushed ahead with a "modal shift," or the transition from truck transportation to ship or rail transport.
Seino Transportation Co. has already made such a shift on nine transportation routes with a travel distance of at least 600 kilometers.
Parcel delivery business Yamato Transport Co., logistics company Nippon Express Co. and two other businesses launched in 2019 joint transportation using articulated trucks on routes connecting the Kanto and Kansai regions.
Moves to create joint transportation systems have spread among food, office equipment and other makers not only within their own industries but also in cooperation with different sectors.
Major reasons behind truck drivers' long working hours are the large amount of redeliveries and long waiting hours to load and unload cargo.
To help reduce redeliveries, Yamato Transport has installed around 6,700 delivery lockers at stations, commercial facilities and other locations mainly in the Tokyo metropolitan area, so that people can pick up their deliveries any time they like.
Parcel delivery companies are trying to reduce redeliveries also by offering services in which people can use their smartphones or other devices to easily change when and where they receive their parcels.
The government is thinking of requiring that companies ordering the transportation of cargo submit logistics improvement plans in order to reduce truck drivers' waiting hours.
"Cooperation from consignors and consumers is a must" in order to solve the existing issues, transport minister Tetsuo Saito said.
The logistics industry is in a tough business environment, hurt by high fuel prices and other factors. Small companies taking on truck transportation jobs as subcontractors are especially vulnerable.
In Japan, over 99% of trucking operators are small companies.
Industry giants Yamato Transport and Sagawa Express Co. will both raise their basic parcel delivery fees for the first time in over five years in April, saying that higher costs have not been fully reflected in the fees.
The next focus would be whether fee hikes will lead to improved working conditions of truck drivers at small companies.
Add TheJapanNews to your Google News feed.