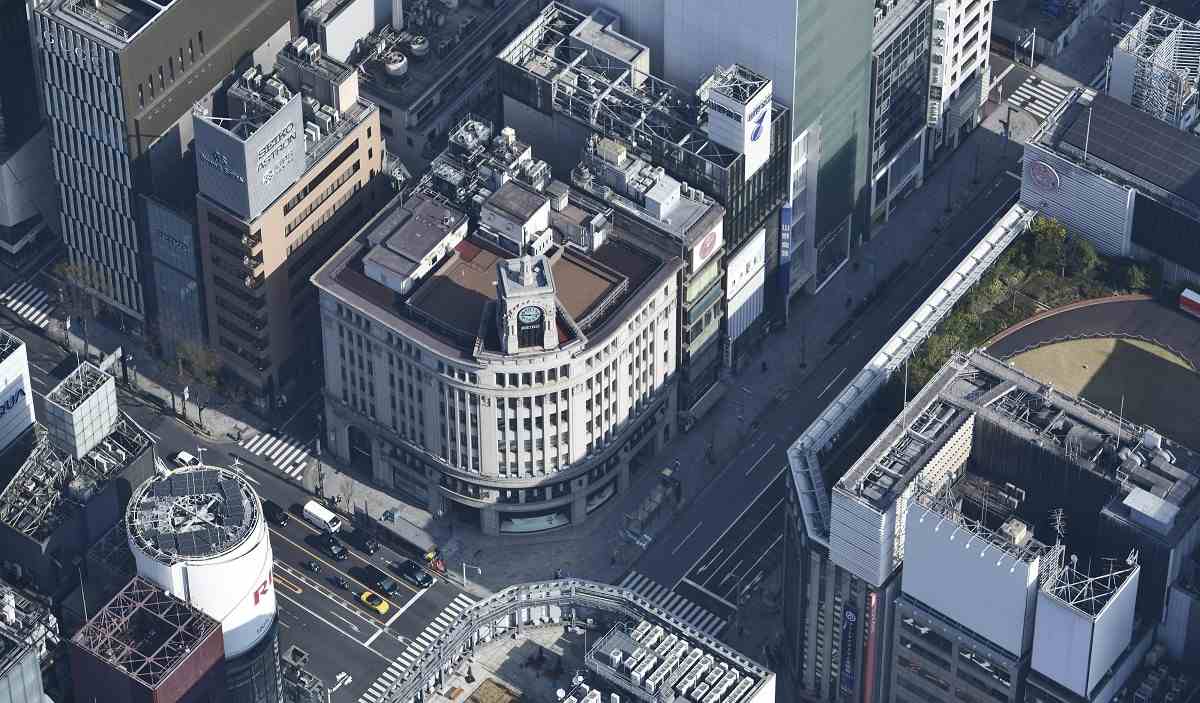 16:50 JST, March 23, 2023
The nationwide average price of land in all categories as of Jan. 1 rose 1.6% from a year earlier, according to government data, marking an increase for the second straight year and reflecting signs of a recovery from the coronavirus pandemic.
Last year, the nationwide average was up 0.6% from the previous year.
According to data from the Land, Infrastructure, Transport and Tourism Ministry released Wednesday, residential land prices rose 1.4% nationwide, up 0.9 percentage points from 2022, with the three major metropolitan areas of Tokyo, Osaka and Nagoya climbing 1.7%.
The four regional cities of Sapporo, Sendai, Hiroshima and Fukuoka saw average land prices rise by 8.6%, while other regional areas logged increases for the first time in 28 years, backed by soaring condominium prices.
Almost all of the about 300 units have been sold in a 32-story condominium that is currently under construction in Shinagawa Ward, Tokyo. Ninety percent of the units in Proud Tower Meguro MARC cost more than ¥100 million each, and 30% of the buyers are people in their 20s and 30s in double-income households, according to Nomura Real Estate Development Co.
A married couple who purchased a two-bedroom unit for ¥110 million said they decided to buy because they were worried they would not be able to afford property in central Tokyo 10 years from now amid a surge in prices. The couple ruled out properties in the suburbs to avoid long commutes.
In a survey conducted by Nomura Real Estate, regular company employees accounted for 52% of buyers of its condominiums priced ¥100 million-¥150 million in the first half of 2022, topping company executives and doctors.
According to a survey by the Real Estate Economic Institute Co., the average price of new condominiums in Tokyo's 23 wards last year was ¥82.36 million, 40% higher than in 2013.
Residential land prices surged 15% in Sapporo, which was the only prefectural capital with double-digit growth. Hokkaido has seen a growing influx of people into its urban areas across the prefecture. In the city of Asahikawa, a 25-story condominium with a maximum unit price exceeding ¥300 million has almost sold out.
Condominium prices are likely to remain high for the time being due to soaring material costs and land demand. Amid such circumstances, couples without children have been looking at smaller properties with an area of about 40 square meters, which real estate agents have traditionally targeted at single-person households.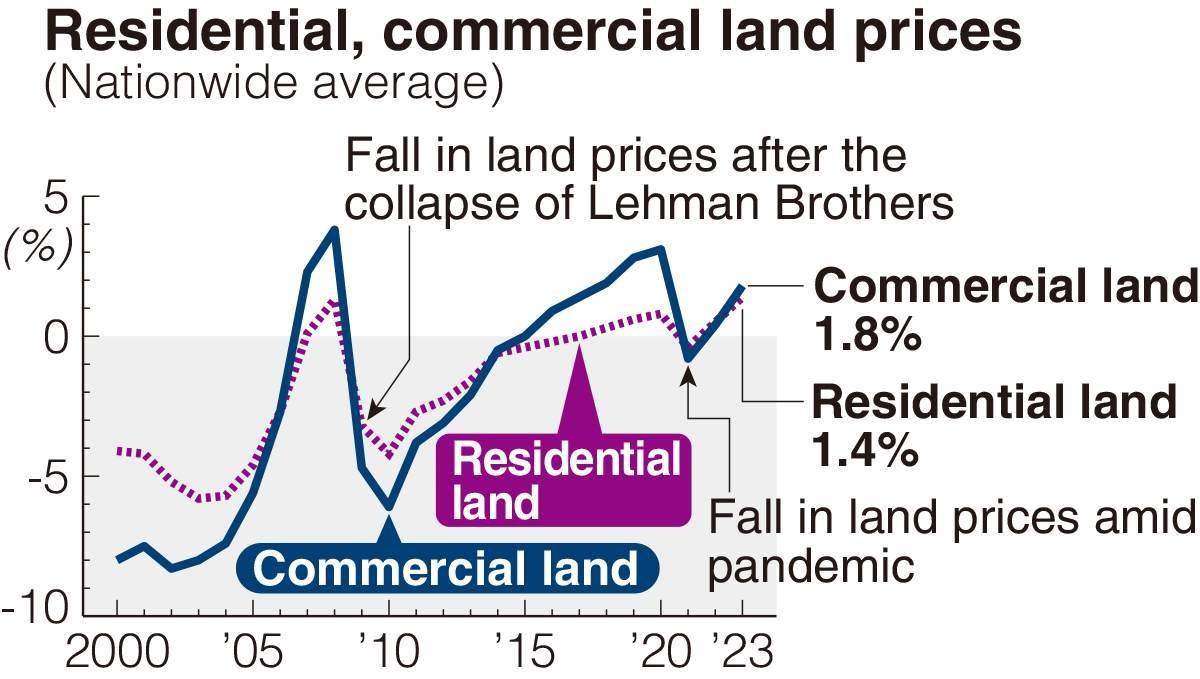 Commercial land prices also climbed 1.8% nationwide, up 1.4 percentage points from a year earlier. With the number of domestic and foreign tourists picking up, demand for services in the hotel and restaurant sectors is expected to grow. The trend of downsizing office spaces due to teleworking has also slowed.
The highest-valued residential plot in Japan for the sixth consecutive year was in 1-14-11 Akasaka, Minato Ward, Tokyo, at ¥5.12 million per square meter, up 2.4% from the previous year.
The highest-valued commercial land for the 17th straight year was 4-5-6, Ginza, Chuo Ward, Tokyo, where the Yamano Music Co. flagship is located. The plot is valued at ¥53.8 million per square meter, up 1.5% year on year.
Add TheJapanNews to your Google News feed.