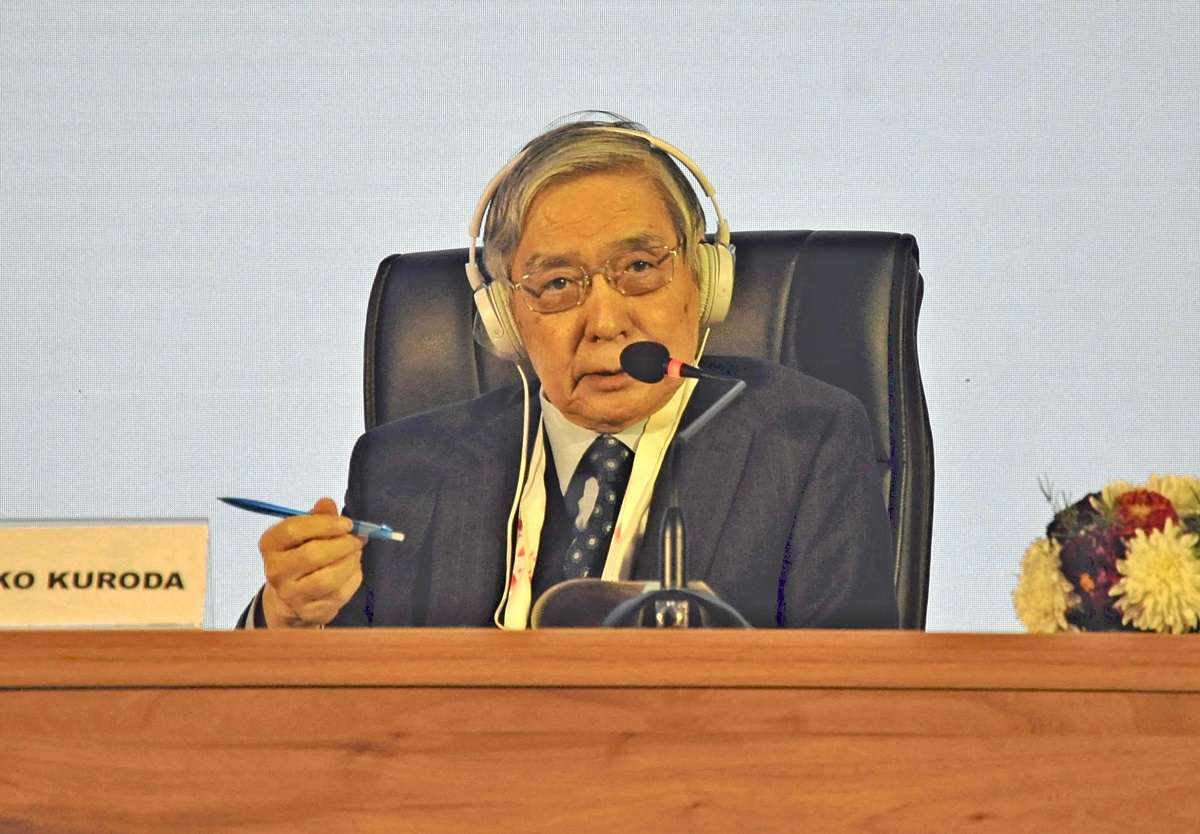 15:53 JST, March 10, 2023
The Bank of Japan decided to continue large-scale monetary easing at a policy meeting on Friday, as part of efforts to support consumption and investment amid persistently high prices.
Gov. Haruhiko Kuroda, who attended his last regular BOJ meeting, will end his term of office without normalizing the bold monetary easing policy introduced in 2013.
At the meeting, the BOJ confirmed it will maintain its current interest rate policy, keeping short-term interest rates at minus 0.1% and long-term interest rates at around 0%.
The range of fluctuation in long-term interest rates will remain plus or minus 0.5%.
However, the BOJ has been purchasing a large amount of Japanese government bonds in order to keep interest rates low, which has had the adverse effect of thinning out transactions in the market.
The central bank plans to continue reviewing the effectiveness and side effects of the policy at future meetings to ensure companies do not face difficulties in raising funds.
In January, the domestic consumer price index increased by about 4% year-on-year. Rising import prices due to higher resource prices and a weaker yen have had a significant impact.
The BOJ intends to maintain monetary easing until the 2% inflation target is achieved in a stable manner.
When Kuroda took office in 2013, he declared that the target would be realized in "about two years."
Add TheJapanNews to your Google News feed.