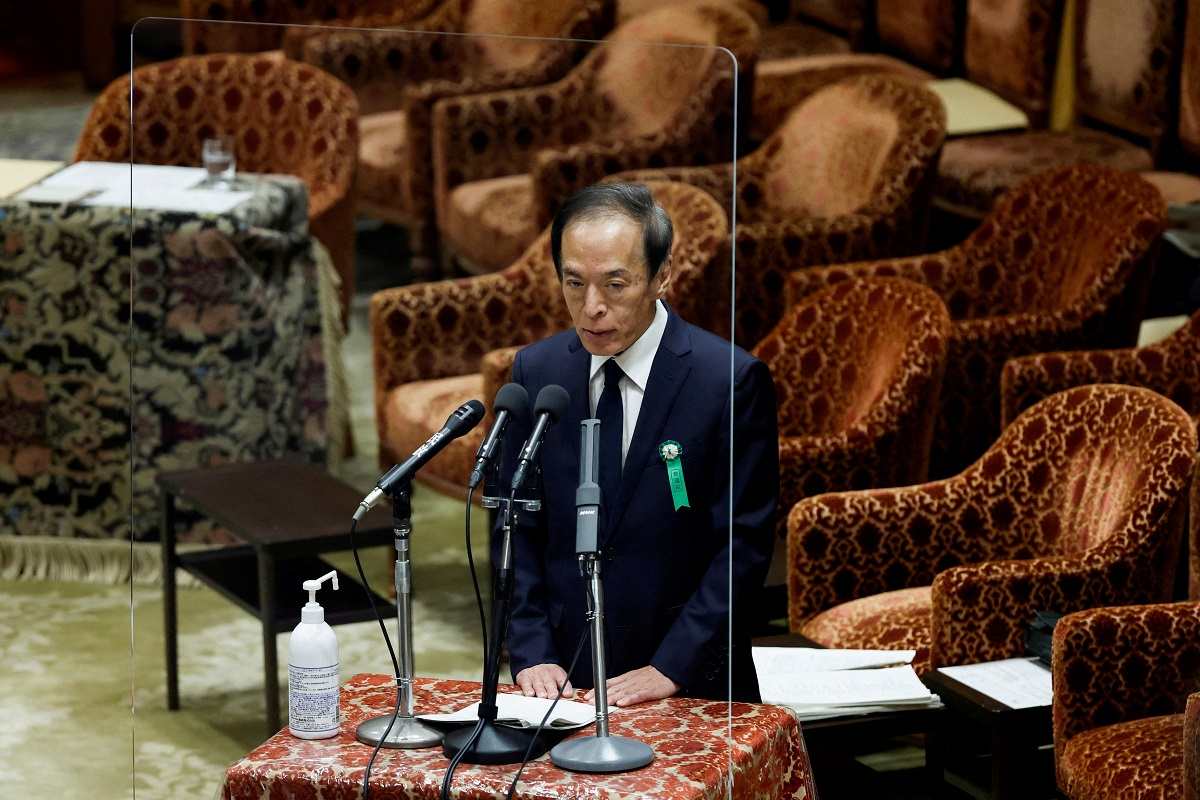 9:05 JST, February 27, 2023
TOKYO (Jiji Press) — Economist Kazuo Ueda faces significant hurdles in ending the country's massive monetary easing policy once confirmed as governor of the Bank of Japan.
Ueda told a parliamentary confirmation hearing Friday that once he becomes BOJ governor, his "greatest mission" is to make an appropriate decision regarding the timing of normalizing monetary policy.
"We can take a step forward toward normalizing monetary policy" if inflation is projected to achieve 2% in a sustainable way," Ueda said.
But he added that if the inflation outlook is not strong, he will maintain monetary easing while reducing its side effects.
The first challenge facing Ueda as BOJ governor is the handling of a joint statement that the government and the central bank issued in 2013.
The statement calls on the BOJ to achieve 2% inflation, giving the central bank a reason to maintain monetary easing. Some say the document makes monetary policy inflexible.
Ueda said he does not think that there is a need to revise the statement immediately. He also said there is no immediate need to change the statement's wording that calls on the BOJ to achieve 2% inflation "at the earliest possible time."
At the same time, Ueda said that once he becomes governor, he and other members of the BOJ's policy board will discuss the side effects of the current monetary easing policy.
Yuri Okina, chair of Japan Research Institute Ltd., said that the government and the BOJ should issue a new statement that will describe 2% inflation as a long-term goal.
"Given side effects from the BOJ's negative interest rate policy and yield curve control, it's important to make monetary policy flexible by setting a long-term goal," she said in an interview.
Exiting a decade of massive monetary easing requires a lot of effort to avert shocks to financial markets. Ueda said that the timing depends on economic developments, saying that a timetable cannot be provided beforehand.
Ueda said he plans to raise the interest rate applied to part of financial institutions' current account deposits at the BOJ from minus 0.1%. He did not discuss whether to raise the cap on 10-year government bond yields further after it was raised to 0.5% in December.
He also said the BOJ will not sell government bond holdings that totaled as much as ¥580 trillion as of the end of January. The central bank will hold them until they mature, he said.
Once confirmed, Ueda will take the helm at the BOJ on April 9 to replace Haruhiko Kuroda, who assumed the post in March 2013.
Add TheJapanNews to your Google News feed.