Gratton: Firms Need New Ways to Recruit, More Flexibility in Post-pandemic Japan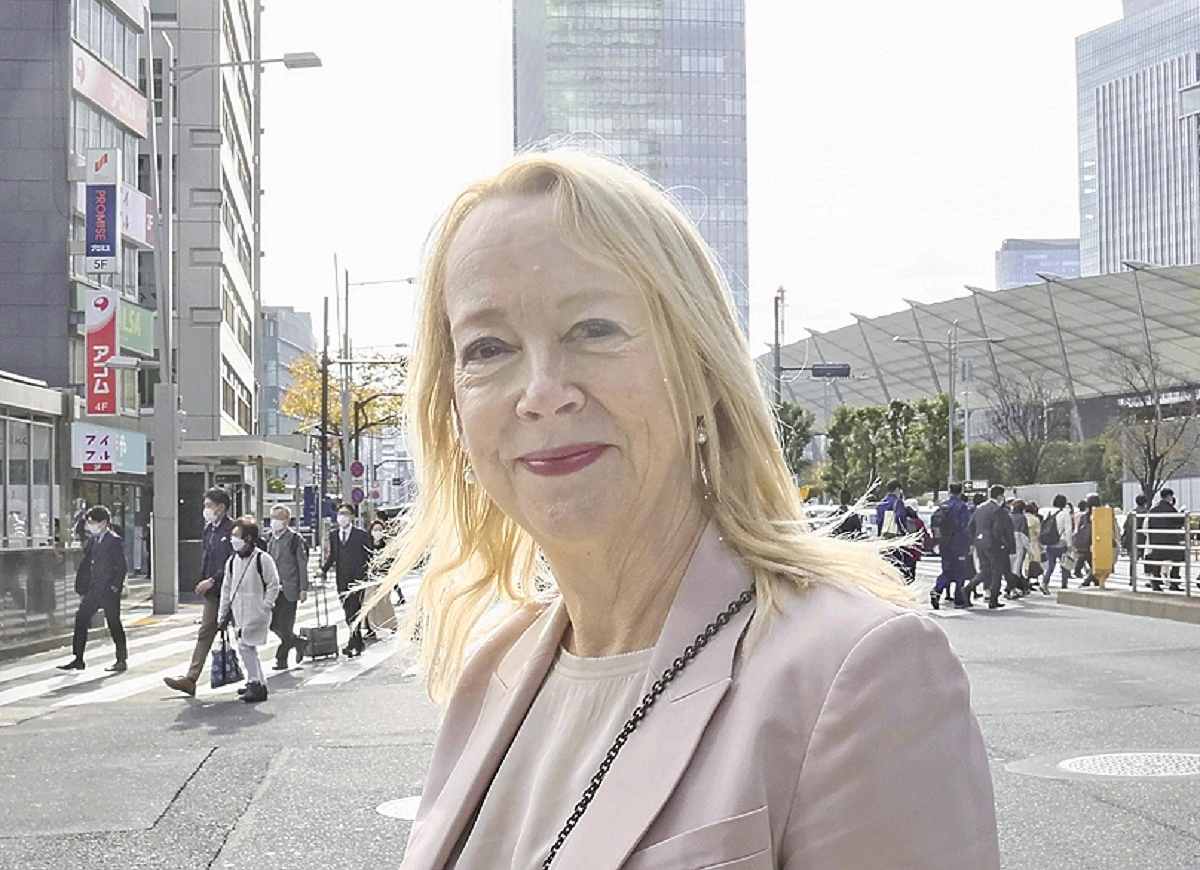 14:16 JST, February 14, 2023
During a recent visit to Japan, author and London Business School Prof. Lynda Gratton spoke with The Japan News about the impact of the novel coronavirus pandemic on approaches to work culture and how things might change in the future. Gratton flagged challenges faced by Japan and urged changes in the way the country recruits personnel while calling for increased diversity in the workplace. The following excerpts from the interview have been edited for clarity:
※※※
Japan News: Have you witnessed changes in the way people work due to the COVID pandemic?
Prof. Lynda Gratton: I've written extensively about work before and I'm interested in how work changes. When the COVID [pandemic] came, I wrote a diary every day about what I heard; I'm pretty well-networked. I began to see that COVID and the pandemic were going to have a profound impact on work. This is the biggest change in work culture since the industrial revolution. And this is the next iteration of that — where we learn how to work in a different way.
Japan News: You served on former Japanese Prime Minister Shinzo Abe's Council for Designing 100-Year Life Society. How do you view Japan's working practices before the pandemic, and the changes engendered by COVID-19?
Gratton: When I started talking in Japan about different ways of working, there was a great deal of resistance. People had to be in the office every day; they had to work these long hours. That was very discriminatory, it was very difficult for women, very difficult for men with young children. It really wasn't working. Japan had very low levels of entrepreneurship and very low levels of female participation. Both of those [points] are really worrying. So, it's obvious the system is not working as well as it might. Japan is a very traditional society; it's very hierarchical and quite paternalistic. The idea that the company is the parent, while the employees are the child, works quite well. But when the world changed, it didn't work so well, because the role of a parent is always to look after a child. You can't look after everybody the whole of their lives. This is really the change that's happening now in Japan. It creates a lot of anxiety, worry and concern. I can feel that tension. But just because something doesn't work, doesn't mean it's easy to change. I think that's where we are now in Japan — it's the same around the world. Generally, companies are now learning how to [change]. It's still a process of learning; they still haven't really got to the final stage.
Japan News: What would you recommend for Japan to change its working culture?
Gratton: Companies need to learn new ways of recruiting. It's not just bringing people in as graduates and feeding them up the pipeline. It's also about realizing that sometimes people can come in at 30 years old, or 40. Once you start opening up the labor market, people are less worried and anxious. Corporations are creating quite a lot of anxiety by saying, "You've got to stay with us, and if you leave, we never want you back." But how do we create more flexibility in the job market? In Japan, where the only chance you get to getting into a company is as a graduate, you're anxious, and you don't want to travel or try to start your own business or anything. That creates a lot of anxiety. I think if we want people to be less anxious and more able to take risks, then corporations also have to be a bit more flexible. If we're going to ask people to take risks, we've got to give them opportunities.
Japan News: What would be the first step for companies to take?
Gratton: It's not difficult. This is a transition that the West went through. Western companies went from being places where everybody stayed for the whole of their life, to places where you could come in at the age of 30 or 40. The first step for companies would be to listen to their employees, particularly the young ones. For example, I'm very keen on paternity leave. We know that one of the things that helps women thrive in an organization is when they're treated equally with men. But when they have a baby at the moment in Japan, it's hard for them to continue to work. If men also take paternity leave, then it's more of an equal footing. Listening to people is really important and hearing what is it that worries people. Then you can start experimenting.
Japan News: How do you think working culture will change in the future?
Gratton: I think wellness is becoming a big issue. Wellness is very important if you're going to live to be 100 years old. You've got to have work that keeps you healthy. Realizing that, we have to find new ways of working. This is the practice of giving people flexibility, so they can take autonomy. I'm hoping that people will have the realization that work is designed, it's not set in stone, we design it just like we design a product.
---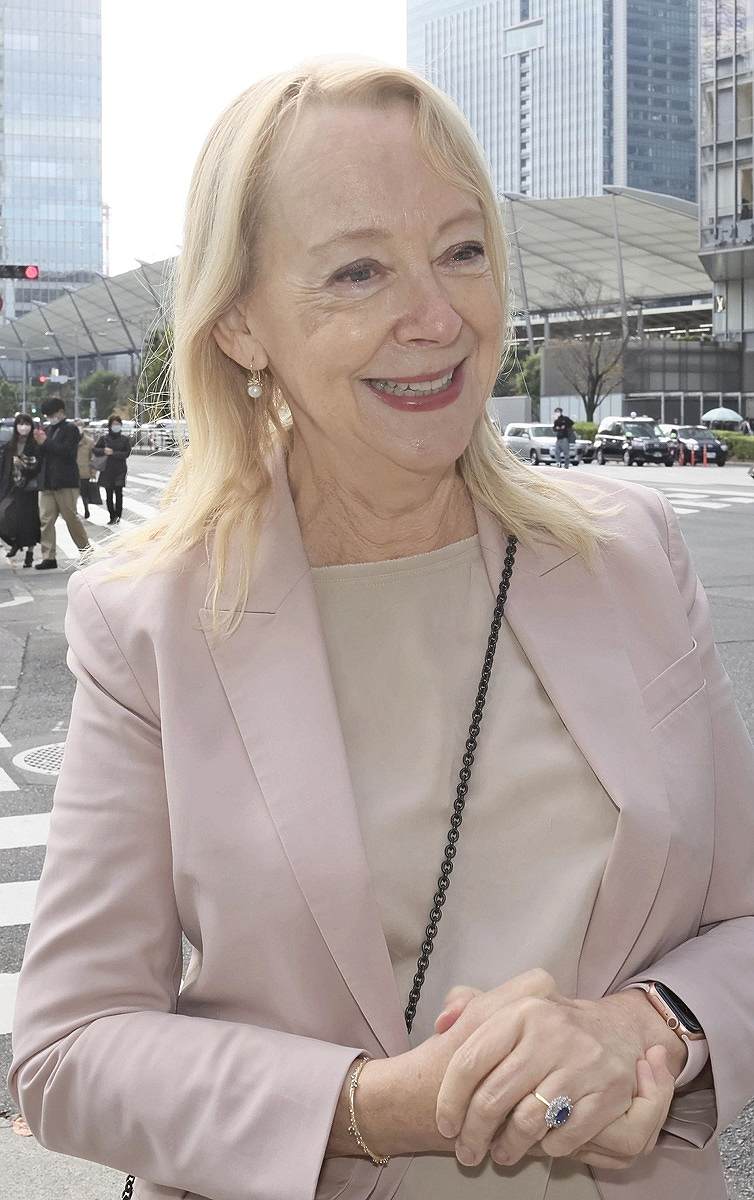 Prof. Lynda Gratton
Born in Britain in 1955. Earned a Ph.D. at University of Liverpool. Currently a professor of management practice at London Business School. She has published a number of books including "The Shift" and "Redesigning Work."
---
Add TheJapanNews to your Google News feed.