Toyoda's Successor Set to Accelerate Automaker's Transformation into 'Mobility Company'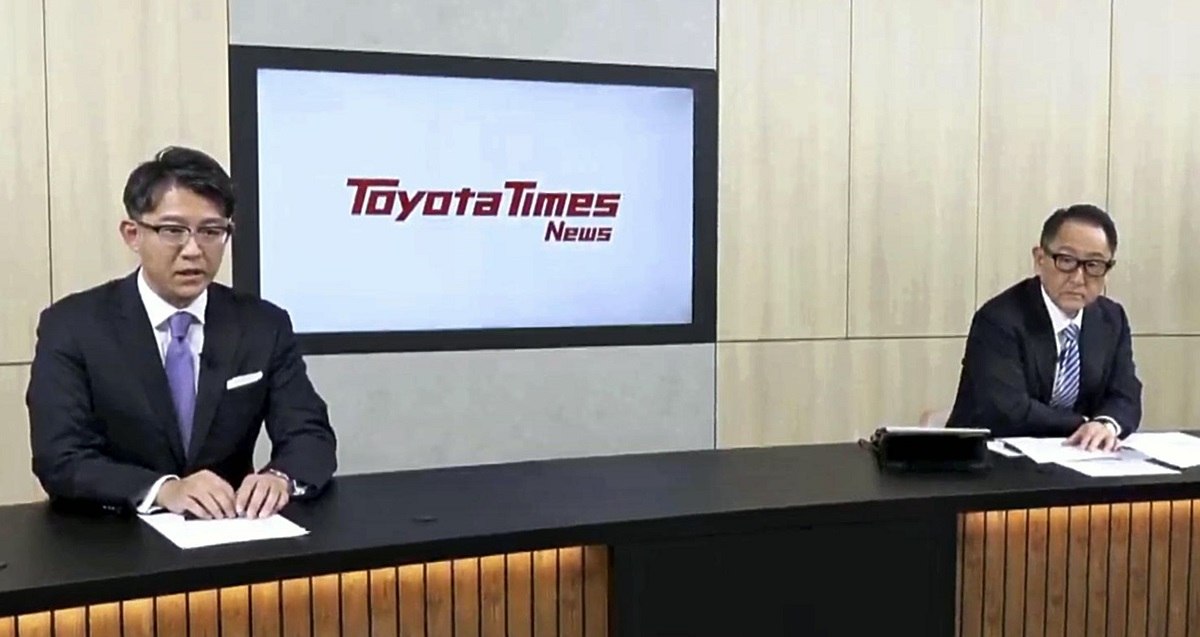 16:27 JST, January 27, 2023
The appointment of Koji Sato as Toyota Motor Corp.'s new president represents a key step in the automaker's transformation into a "mobility company."
Toyota has announced that Sato, the company's chief branding officer, will take over in April from Akio Toyoda, a descendent of Toyota's founder. Toyoda will become chairman. Sato, 53. will be responsible for steering Toyota through some major changes in its business.
Plans for the leadership change took shape in mid-December when Toyoda visited a circuit in Buriram in northeastern Thailand to promote the company's hydrogen engine vehicles. "I want to ask you something," Toyoda reportedly said to Sato. "Would you take over as president?"
According to Toyoda, the pending resignation of Toyota Chairman Takeshi Uchiyamada was the trigger. Toyoda decided he would become chairman and shift his focus toward activities covering the entire automotive industry. He singled out Sato, who had been responsible for Toyota's luxury Lexus and GR sports car brands, as his replacement at Toyota's helm.
During a live broadcast announcing the leadership changes Thursday, Toyoda noted that he had been appointed president in 2009 after the "company's fall into the red due to the global financial crisis." "I believe that over these 13 years, I've built a solid foundation for passing the baton forward," Toyoda said.
Front line experience
According to Toyoda, he appointed Sato president because he had worked hard to "embrace Toyota's philosophy, techniques and practices."
Sato, who has been responsible for new vehicle development, has stood on the front lines of what Toyoda called the drive to "make ever-better cars."
Sato has been the face of Toyota when dealing with the media on issues such as the development of hydrogen engine vehicles and activities to increase the popularity of motorsports.
Regarding the decision to appoint Sato as his successor, Toyoda said another factor was the fact that Sato is the same age he was when he became president. "He has youth and like-minded colleagues … I believe in the future the next generation will create."
Toyoda said he would form a group aimed at steering Japan's auto industry to the center of the nation's efforts to enhance competitiveness to support Toyota's new leadership team.
As chairman of the Japan Automobile Manufacturers Association and cochair of the Keidanren (Japan Business Federation) Committee on Mobility, Toyoda has urged the government to lay out a path toward greater carbon neutrality.
In November, Toyoda, Keidanren Chairman Masakazu Tokura and others held talks with Prime Minister Fumio Kishida and pushed for greater support from the central government on decarbonization, among other things.
There have been calls within the business community for Toyoda to become Keidanren chairman, so his next steps in financial and business circles will likely be closely watched.
Development on all fronts
Toyota is tipped to lead global new vehicle sales in 2022 for the third consecutive year. Going forward, the automotive giant plans to advance development on all fronts, including hybrid vehicles, but it will need to make up ground on electric vehicles, on which automakers from Europe, the United States and elsewhere are concentrating significant resources. It cannot afford to put off development of next-generation technologies such as autonomous driving and vehicle electrification.
Toyoda felt a sense of urgency about the looming need to change the conventional business model of making and selling vehicles, and he has bolstered efforts to form allies in different industries.
Sato is gearing up for the transformation of Toyota into a mobility company. "The new team must deliver greater volumes and at greater speed," Sato said. "I will give my all to bringing us one step closer to the mobility of the future."
Add TheJapanNews to your Google News feed.