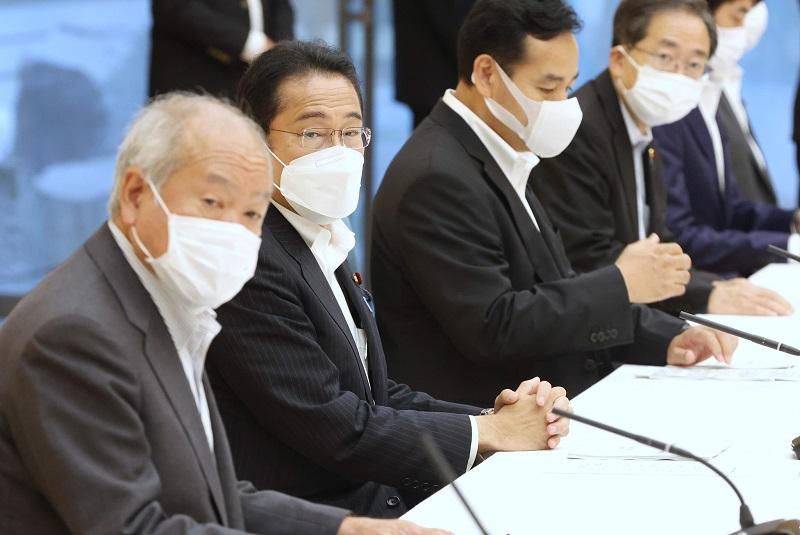 17:42 JST, July 27, 2022
TOKYO (Jiji Press) — The Japanese government revised upward its basic economic assessment Tuesday, mainly thanks to improvements in private consumption.
"The Japanese economy is picking up moderately," the Cabinet Office said in its monthly economic report for July. It was the first upgrade of the basic assessment in three months, from the view that the economy showed signs of improving the month before.
The government revised upward its assessment on private consumption also for the first time in three months, saying that it is picking up moderately.
"Improvements are spreading for service consumption, such as for entertainment," a Cabinet Office official said, pointing to data showing increased consumption of dining, lodging and other services.
The official also noted improvements in sales at department stores on the back of increased customer traffic.
Nevertheless, expenditures on items other than daily necessities such as food remained below levels before the novel coronavirus pandemic, the official said, adding that there is a trend especially among lower-income households to curb spending.
Another factor behind the improvement of the overall assessment was an upgrade in the government's view on employment. The July report said that "the employment situation is picking up."
The official cited the rise in Japan's employment rate to above prepandemic levels as the reason behind the rosier view.
Meanwhile, the report said that real gross wage incomes shrank amid inflation.
The government revised upward its assessment on imports for the second straight month, thanks to strong domestic consumption and improvements in imports from Asia following an easing of coronavirus-linked restrictions on economic activity in China.
The government kept its view on consumer and corporate prices unchanged.
Reflecting higher materials costs in sales prices remained a major challenge for companies, the official said.
The assessment on production was also kept unaltered, with the report pointing to the lingering effects of China's coronavirus restrictions on the production of electronic parts and devices, as well as of production machinery.
Looking ahead, the government maintained its view that the economy is "expected to show signs of picking up."
It removed references to the impacts of restrictions on economic activity in China and the conflict in Ukraine.
"The Chinese lockdowns have already ended, and the situation in Ukraine is no longer a factor driving up inflation that is significant enough to be singled out," the official said.
Add TheJapanNews to your Google News feed.